This wedding.
I actually don't really know where to begin. It is a little overdue I guess is a good start. This wedding was held at the Jubilee Hall in Auckland, all the way back in 2012. I first met Rebecca over a Skype conversation when she was living in New York. This city just happens to be my second home after a stint living there in 2002, so I knew I was onto a good one as we shared a mutual love for the madness that is NYC. When she told me of their plans for the wedding it all sounded pretty relaxed and easy. She was going to wear her mum's dress, her maids could wear whatever they liked, and  Dariush was going to make all the food for the day. He is a bloody fantastic chef it turns out – actually these two are the beauty, brains and braun behind Cazador. A delicious game food restaurant in Auckland, which if you haven't eaten there you really, REALLY must.  It was all things wedding in a non-conventional, everyone muck in, have an epic party, magic kind of a day. I was all in. It was amazing. The food was incredible, and it was quite possibly one of the most epic bridal party shoots I've had to date.
When a couple says to you, 'we're keen for a bridal party massacre shot, is that ok ?'
I say,
I'M VERY OK WITH THAT.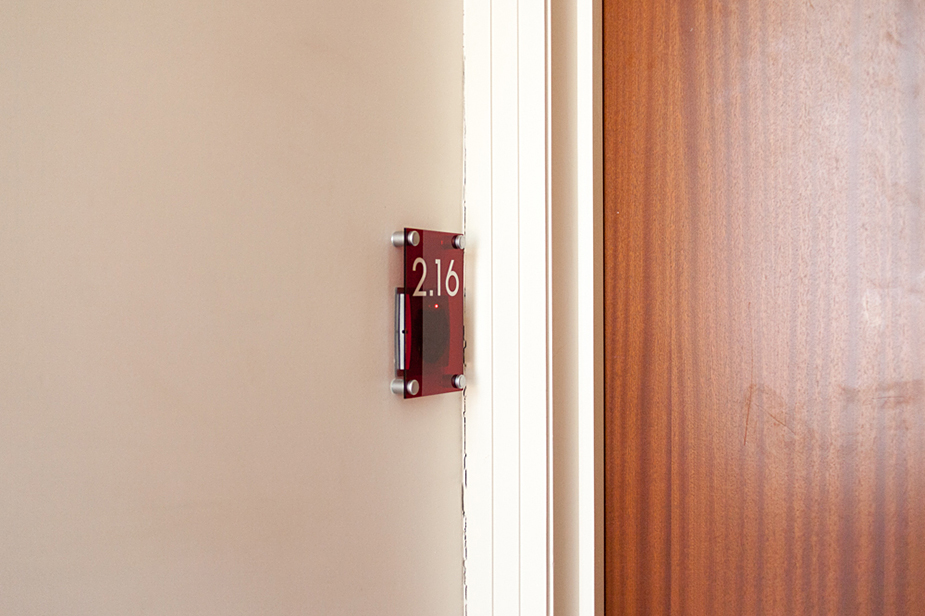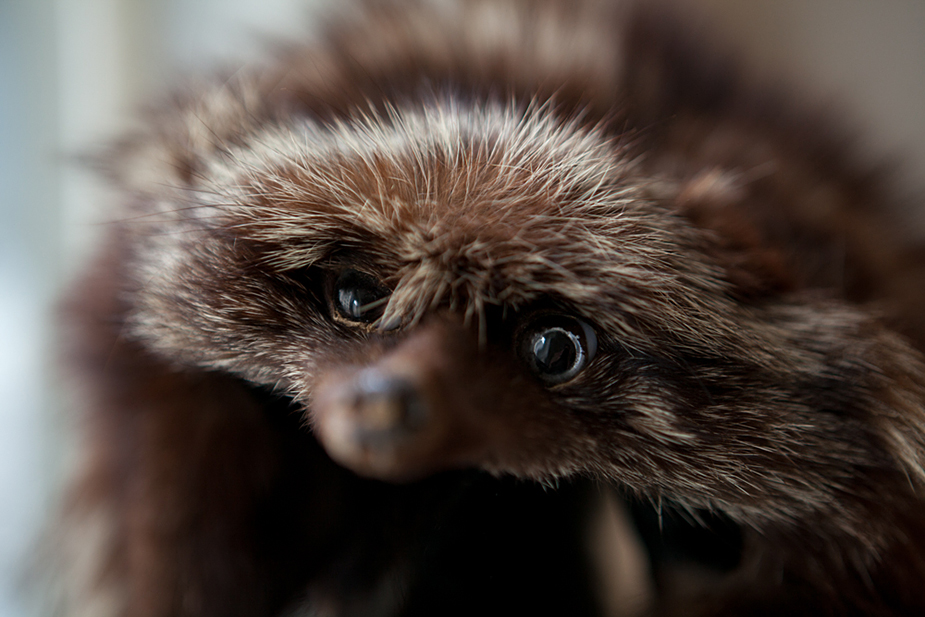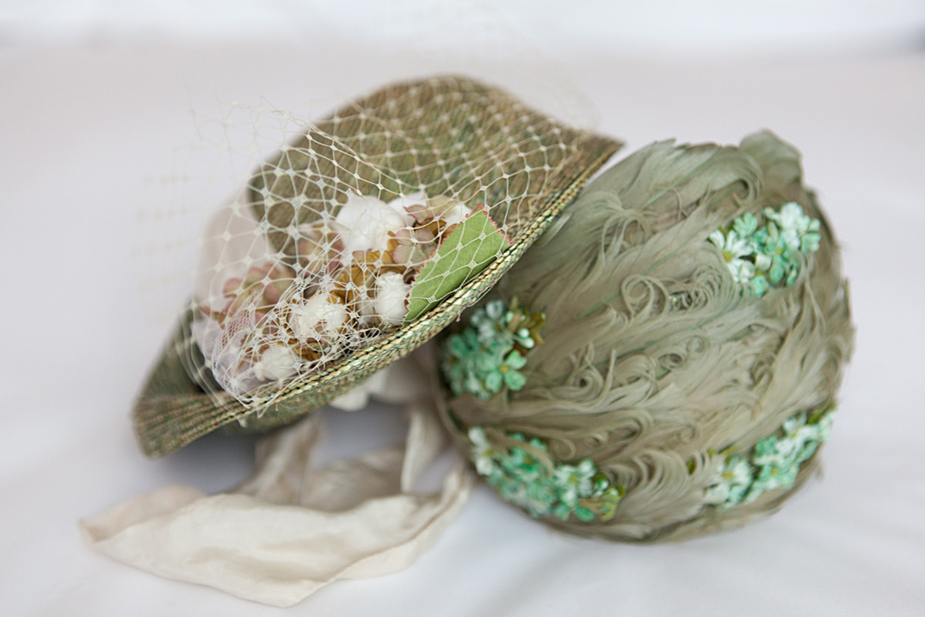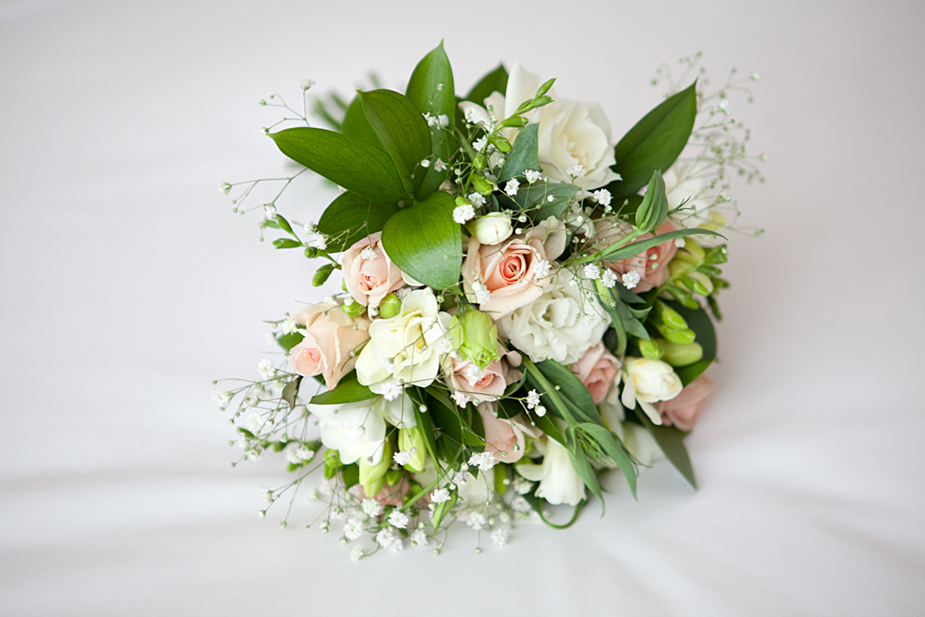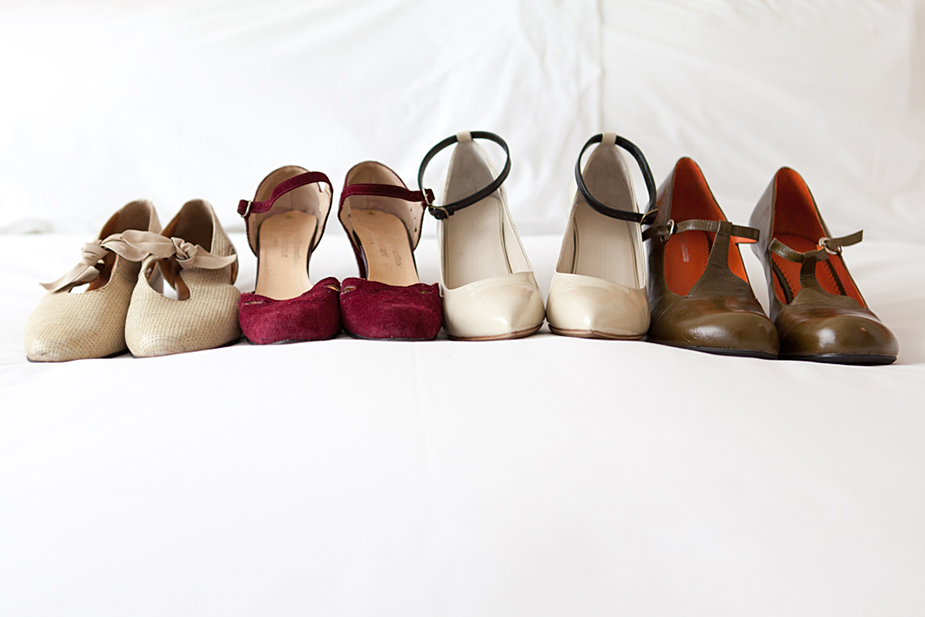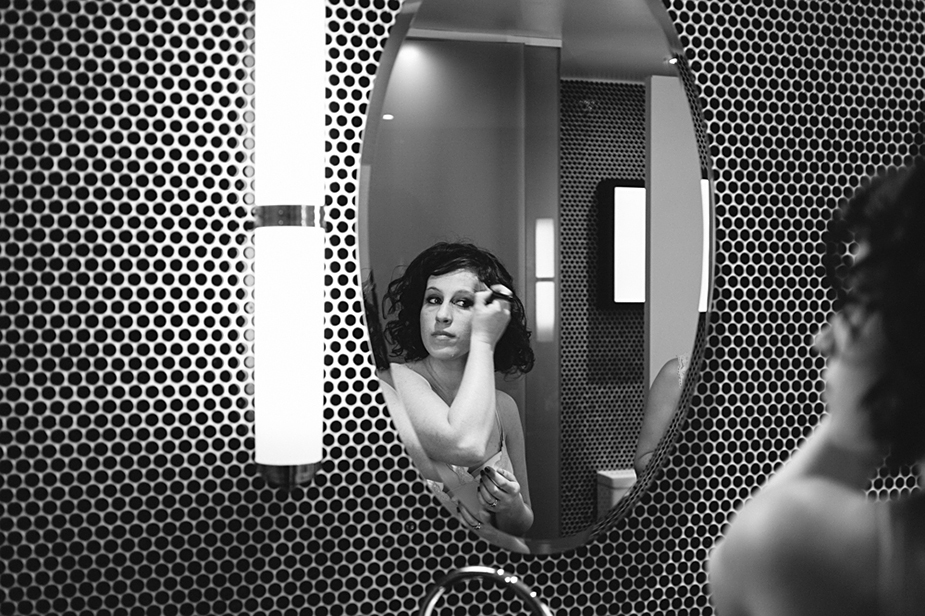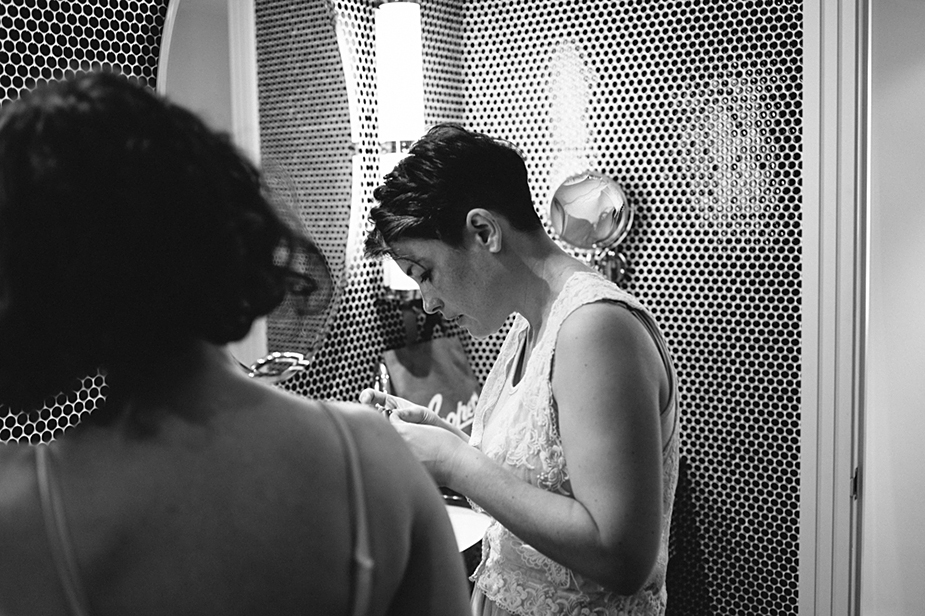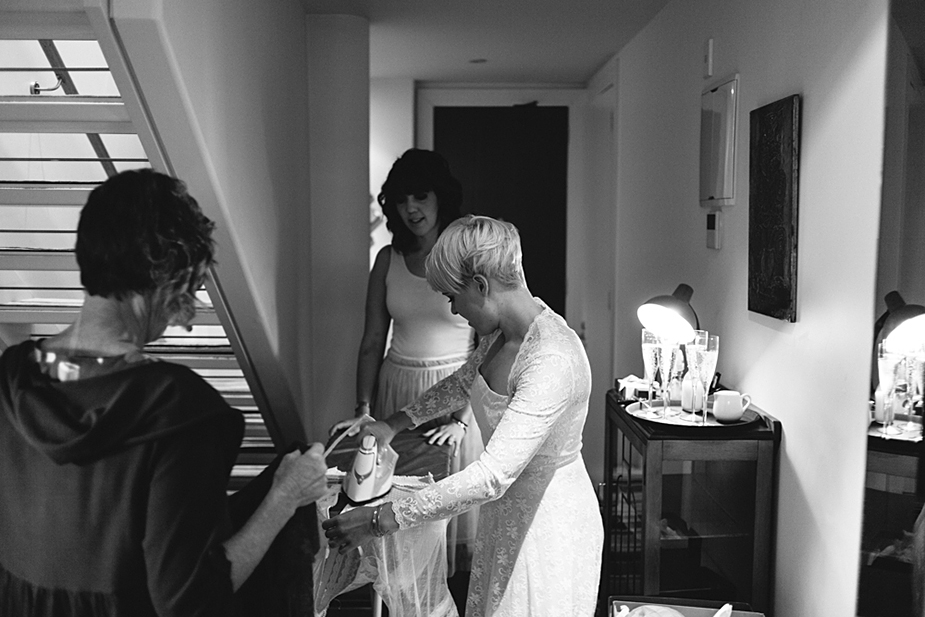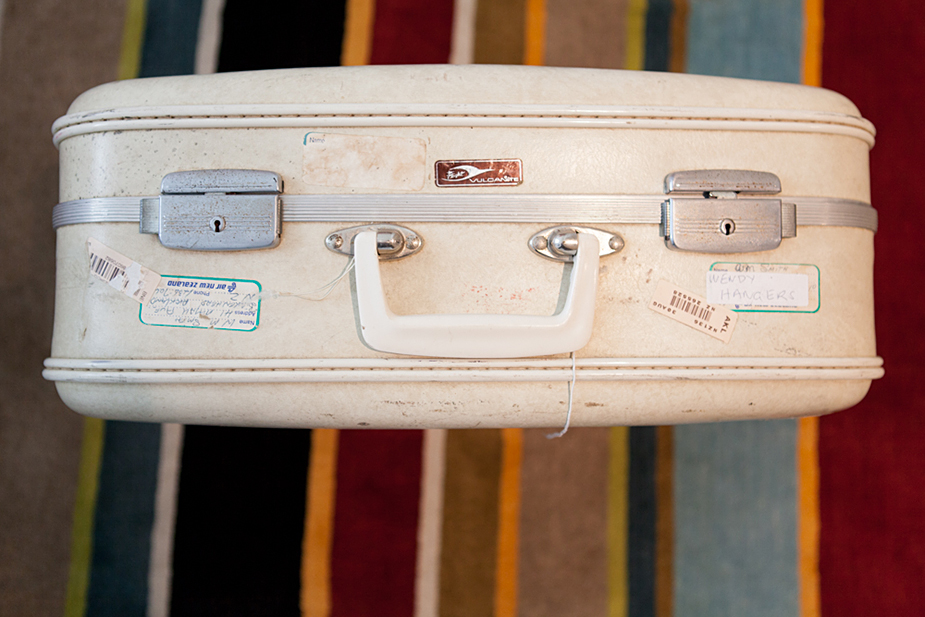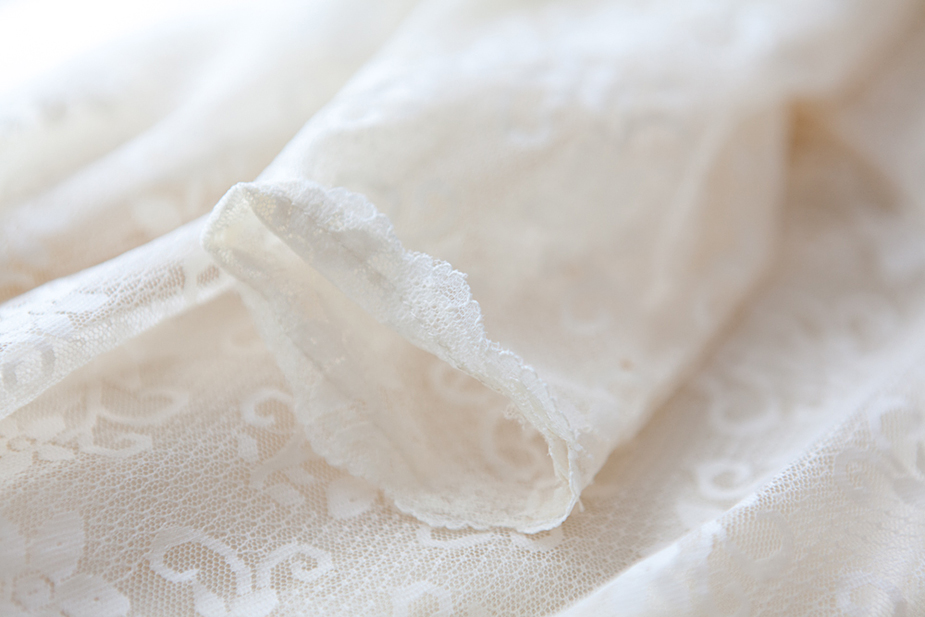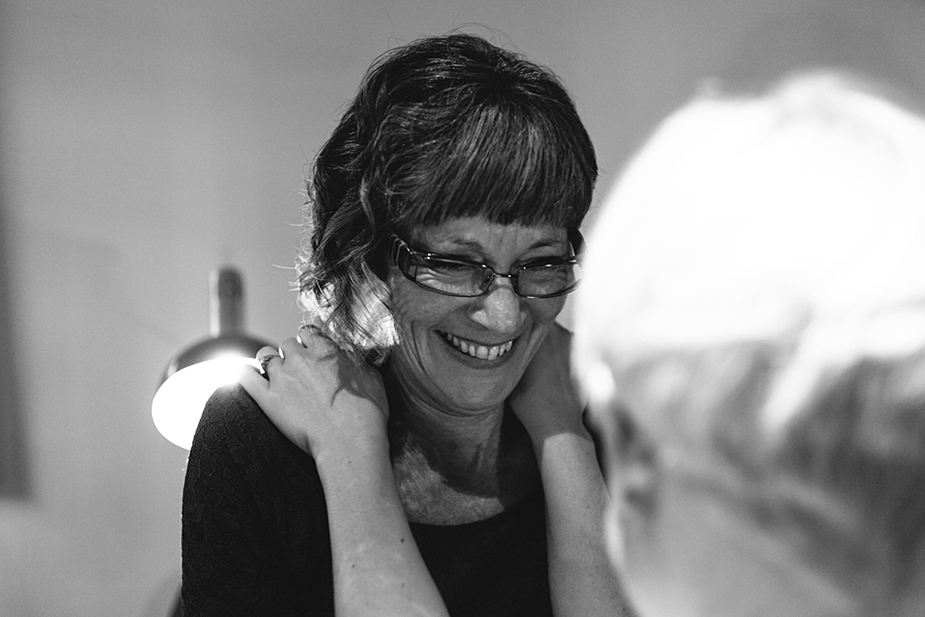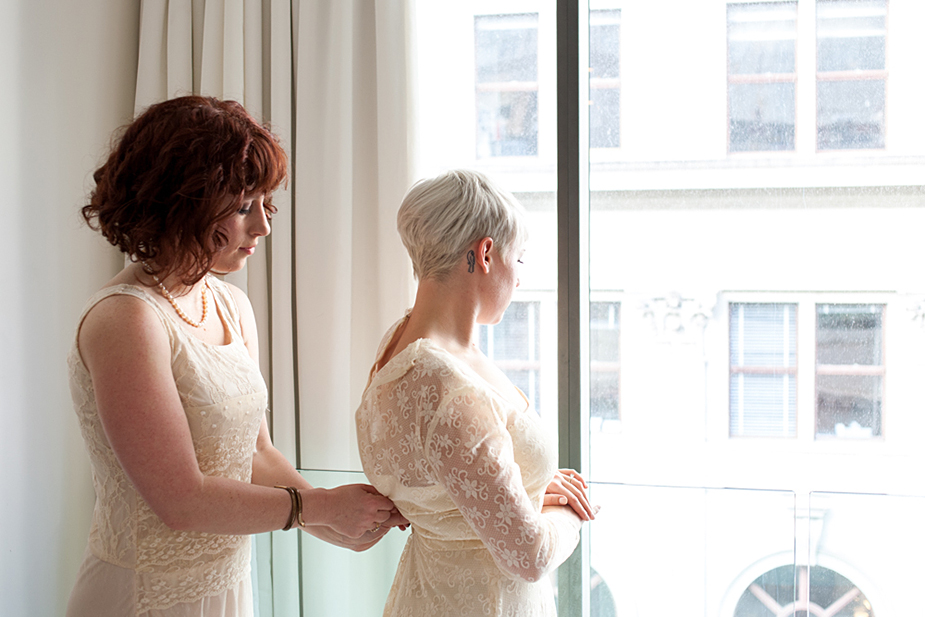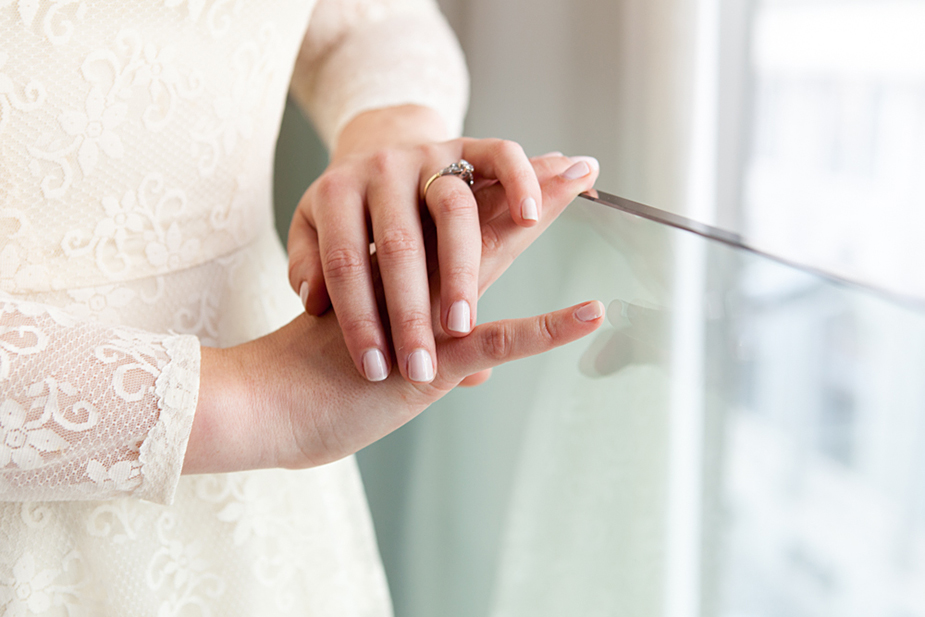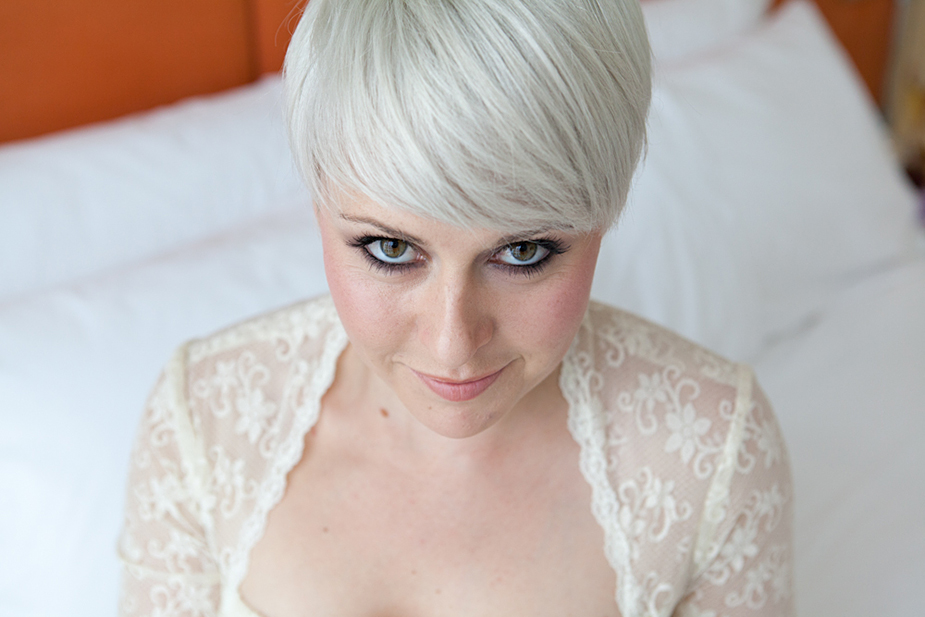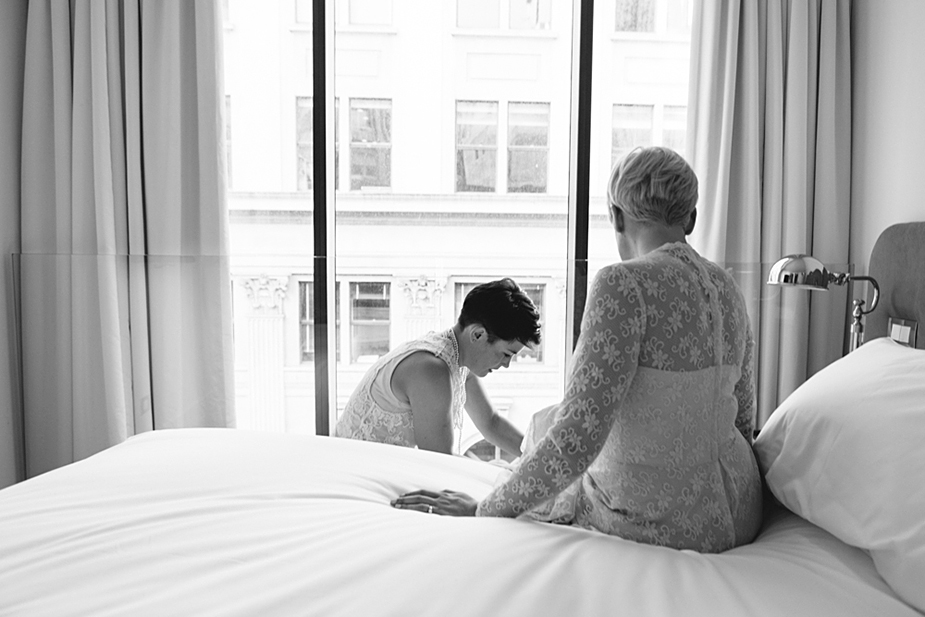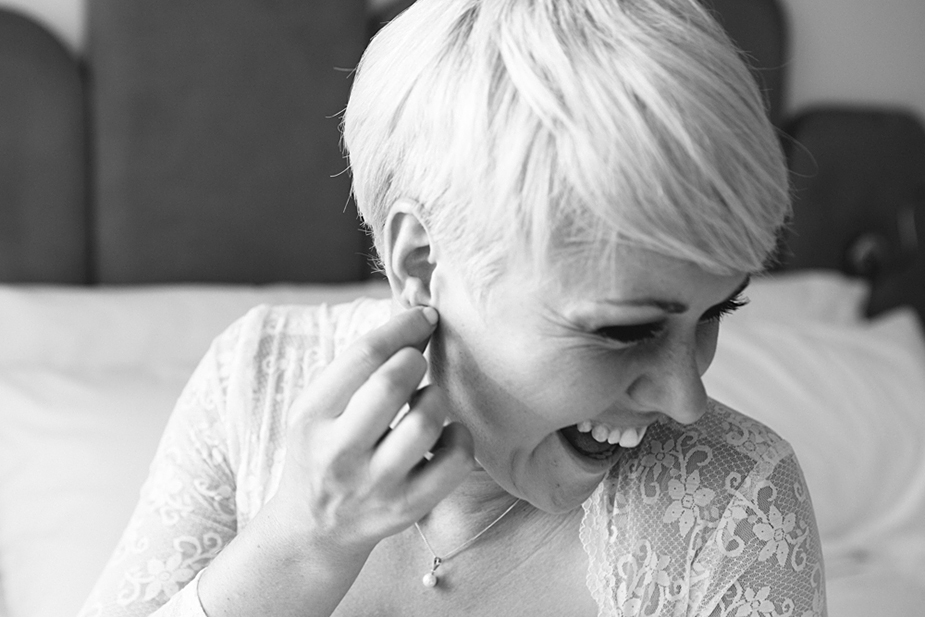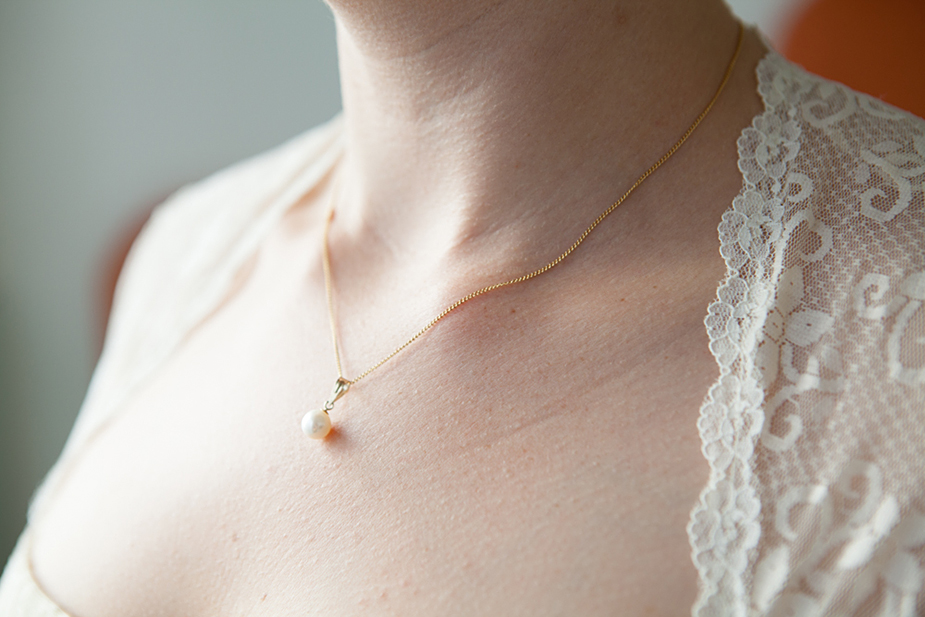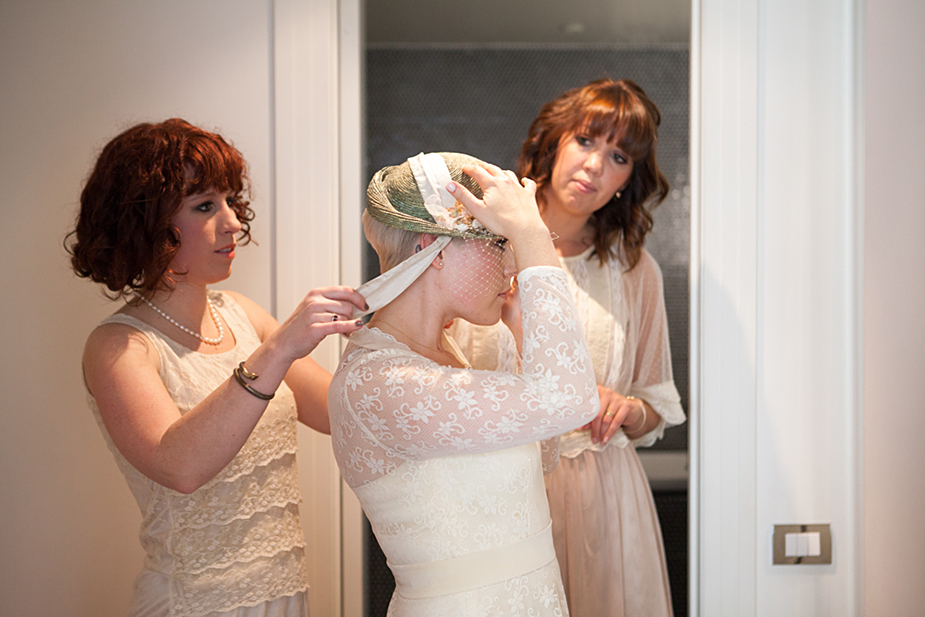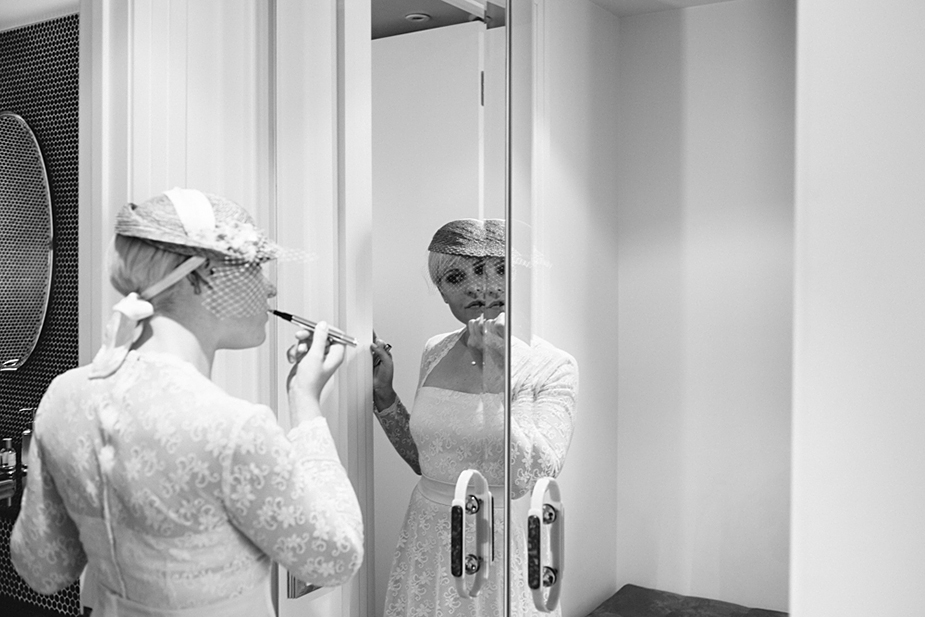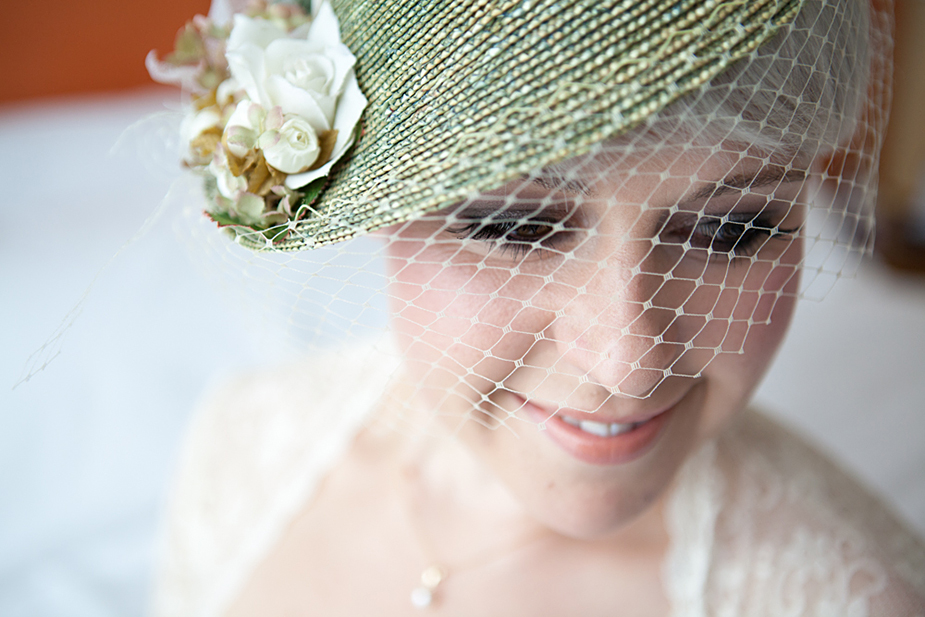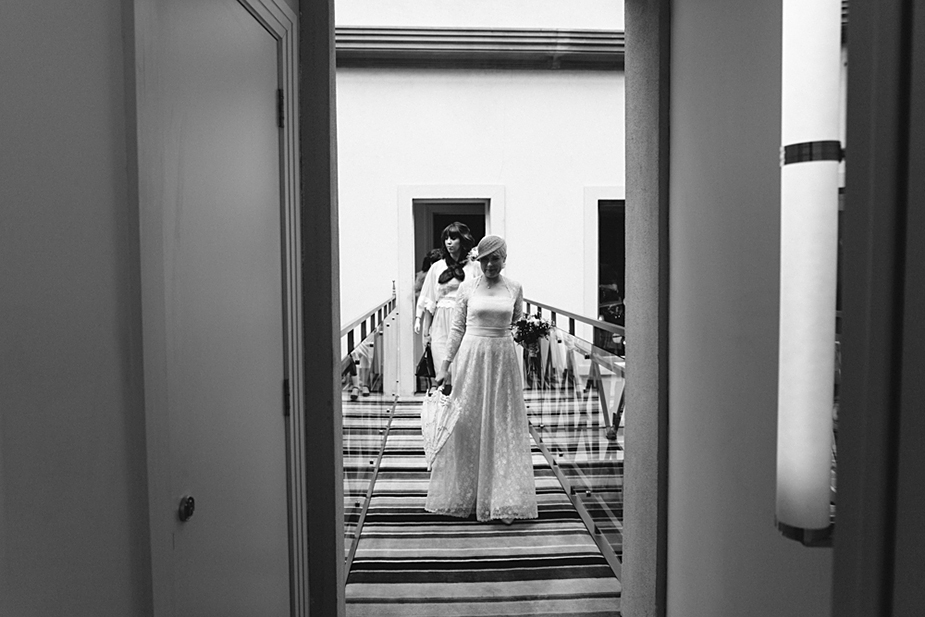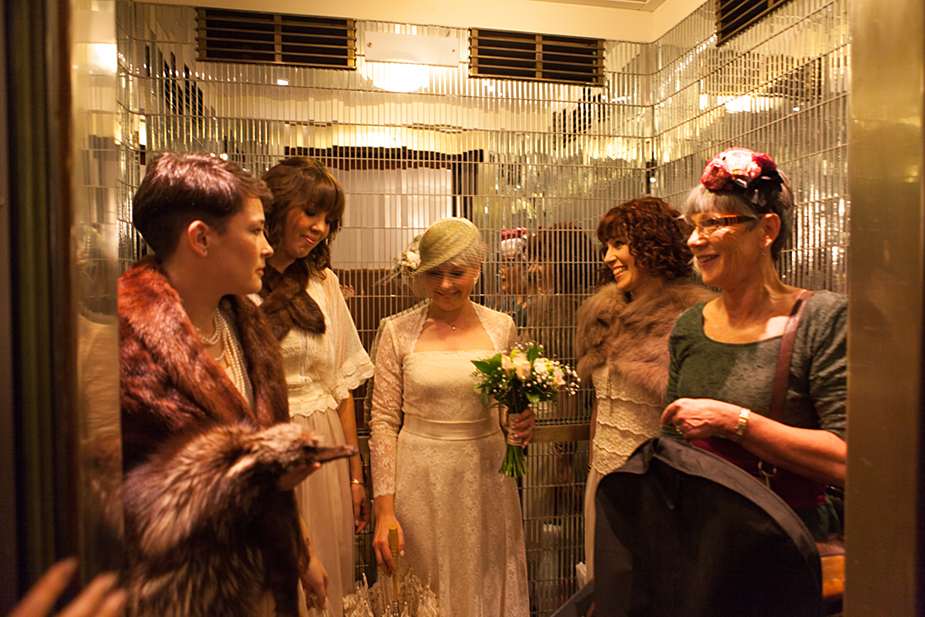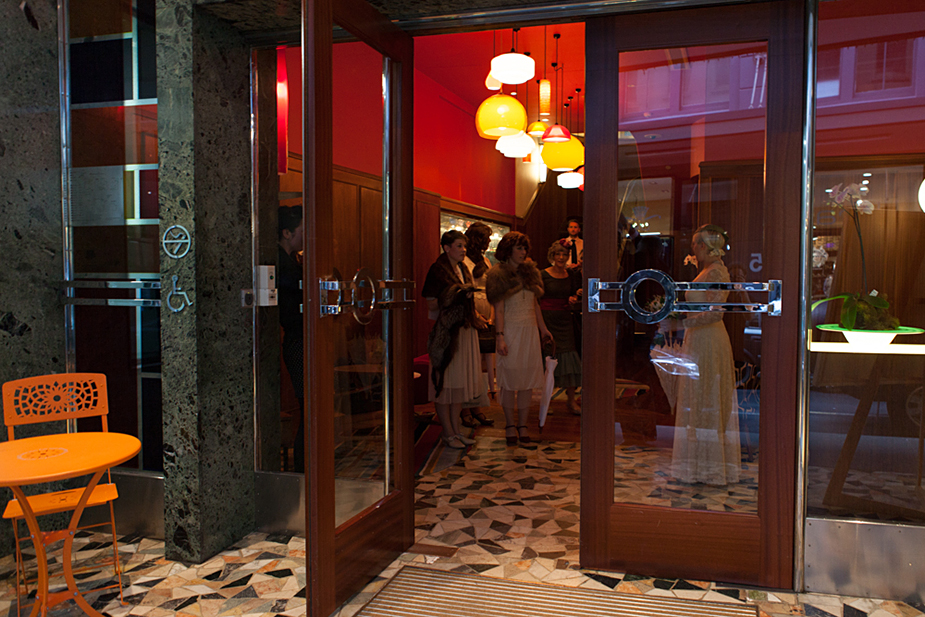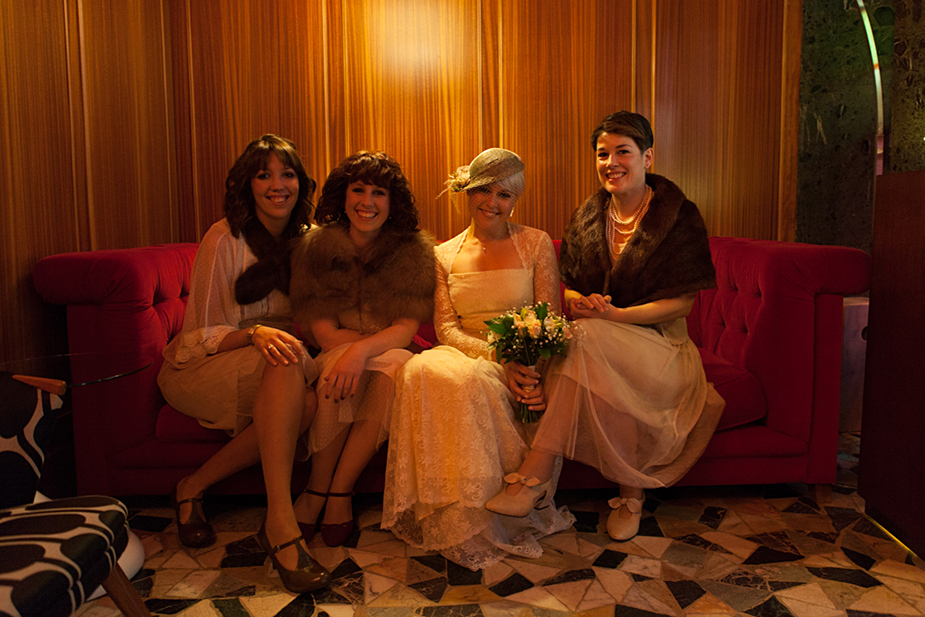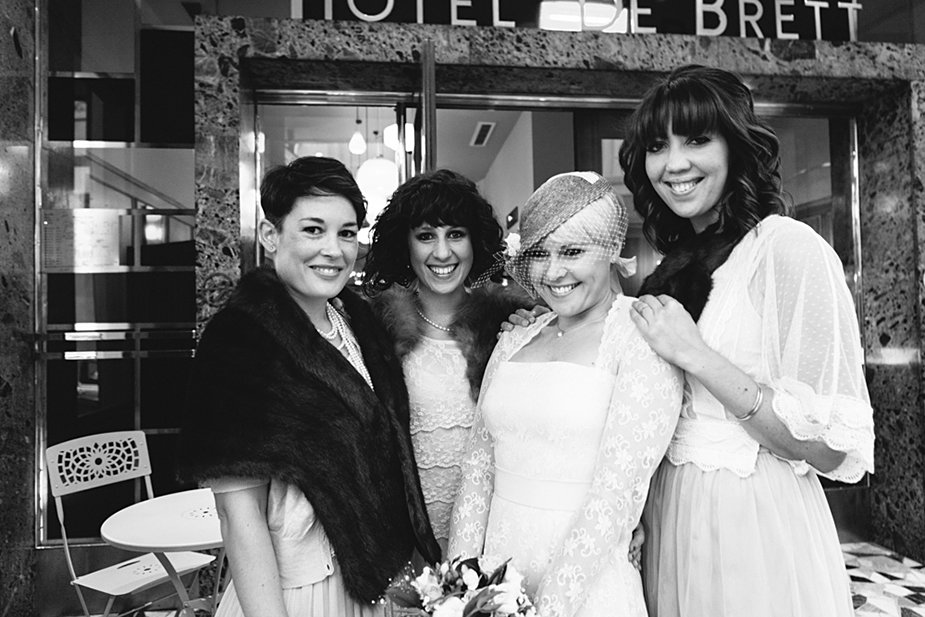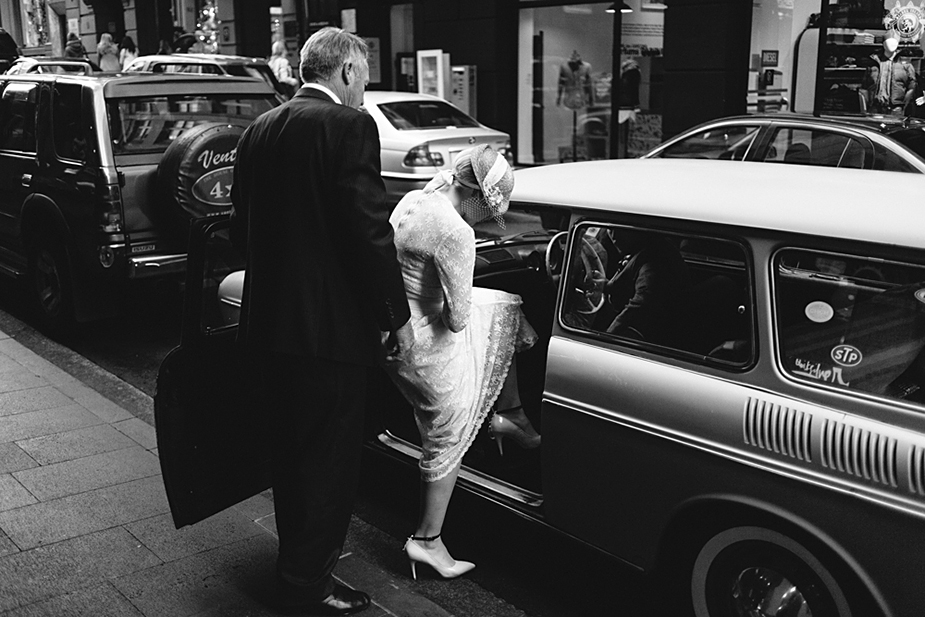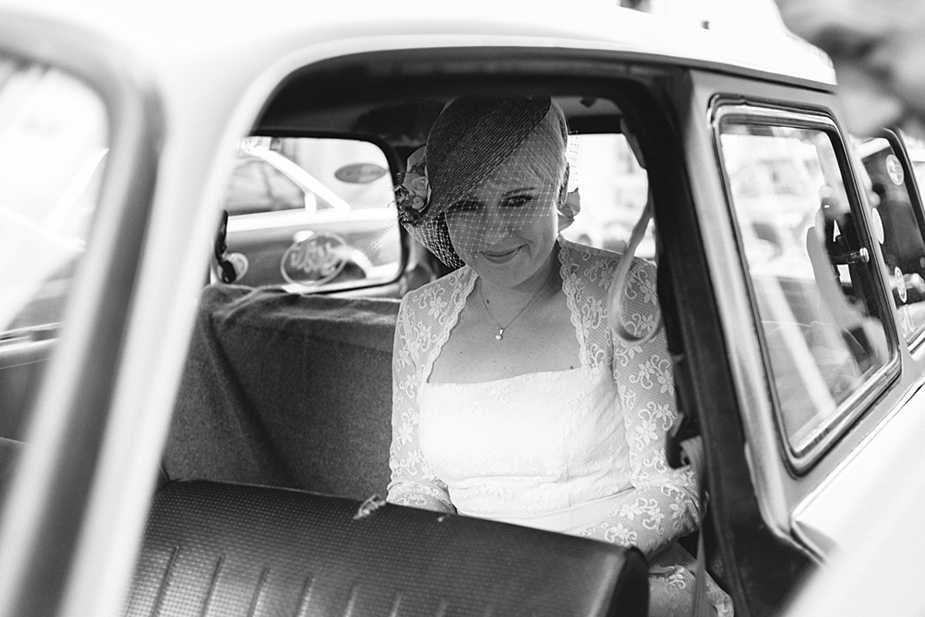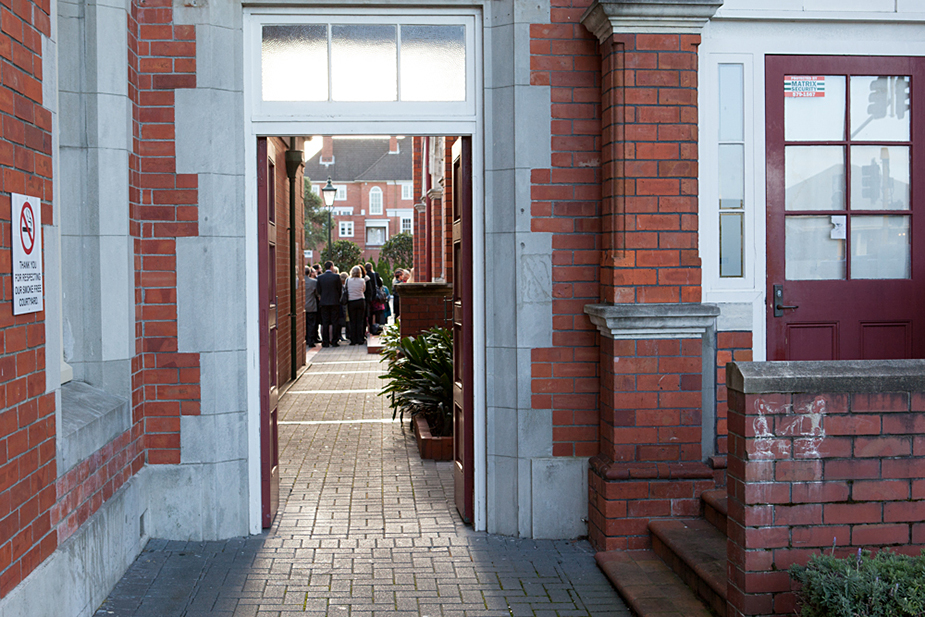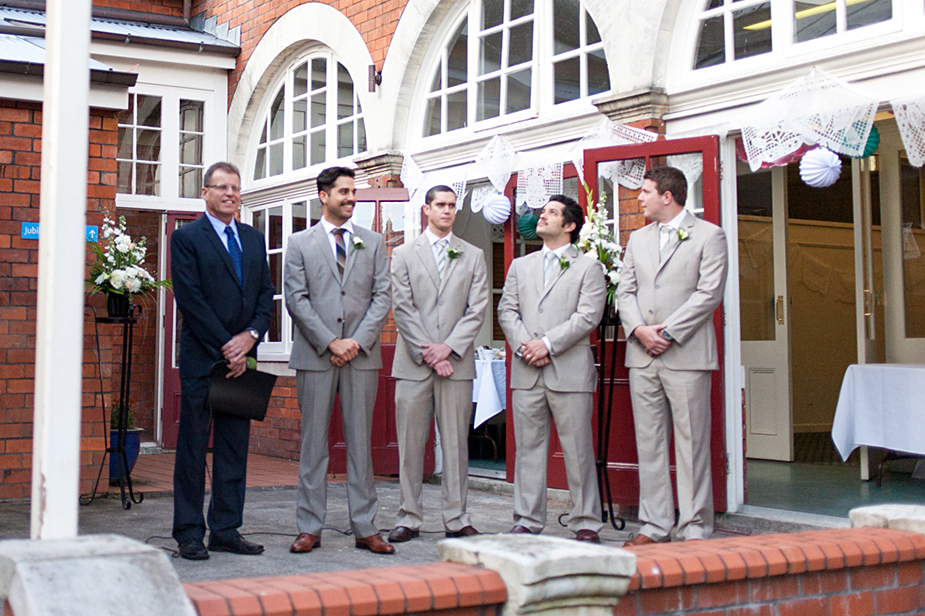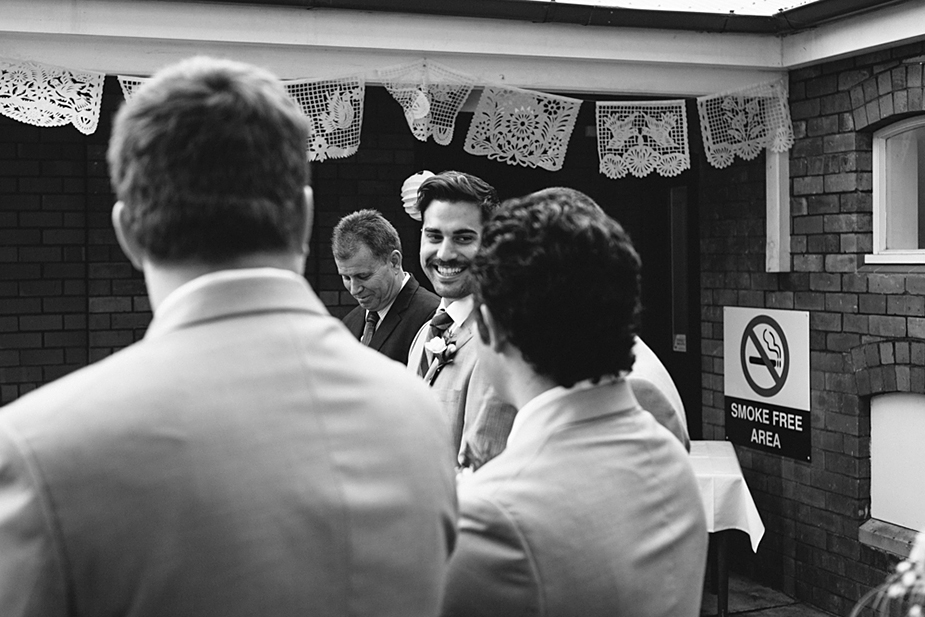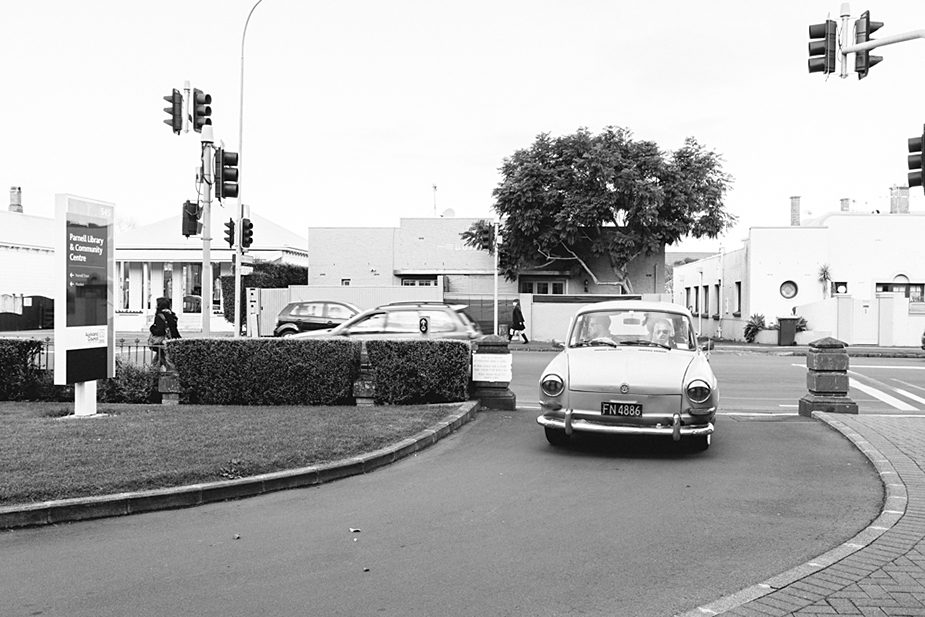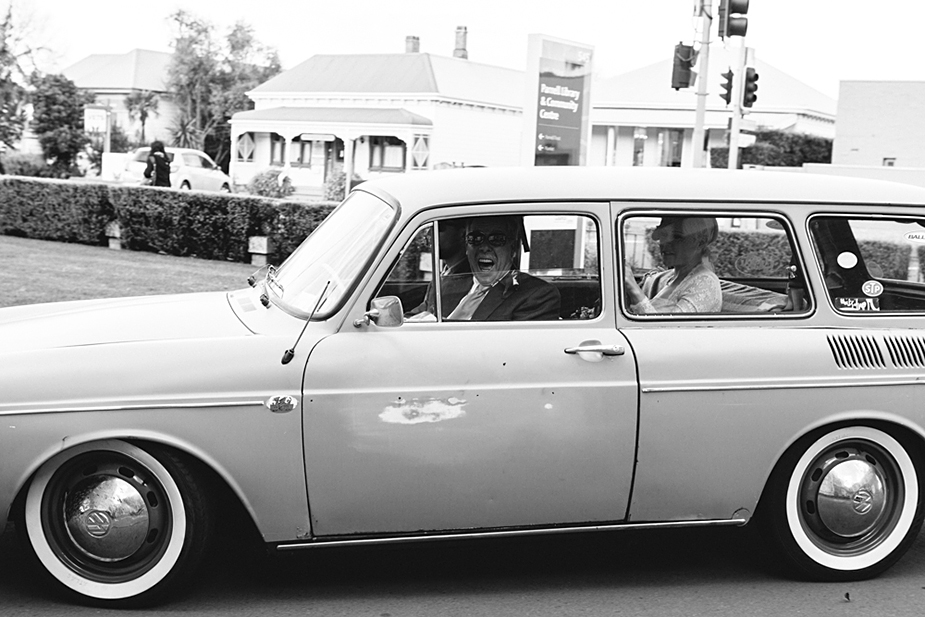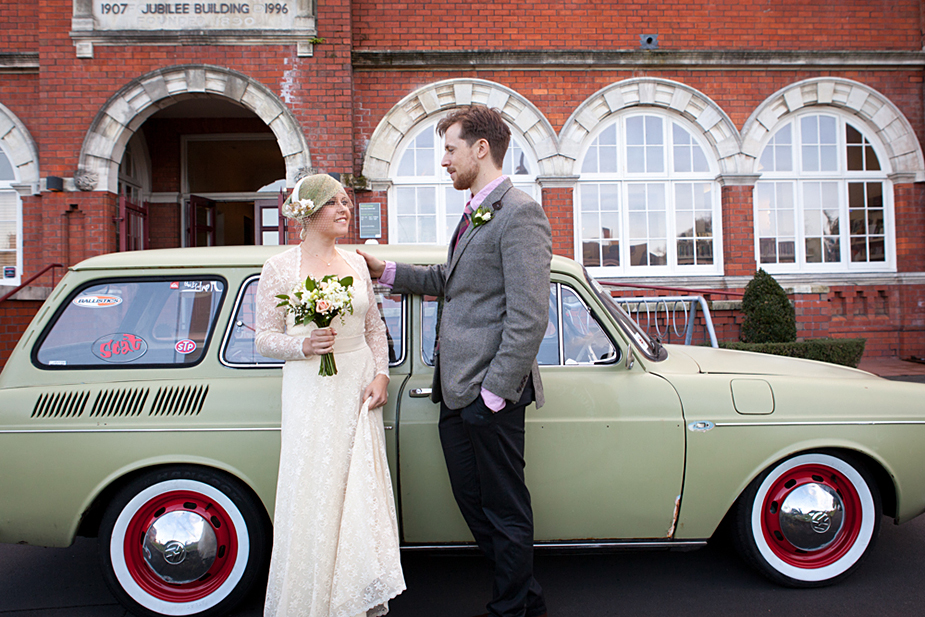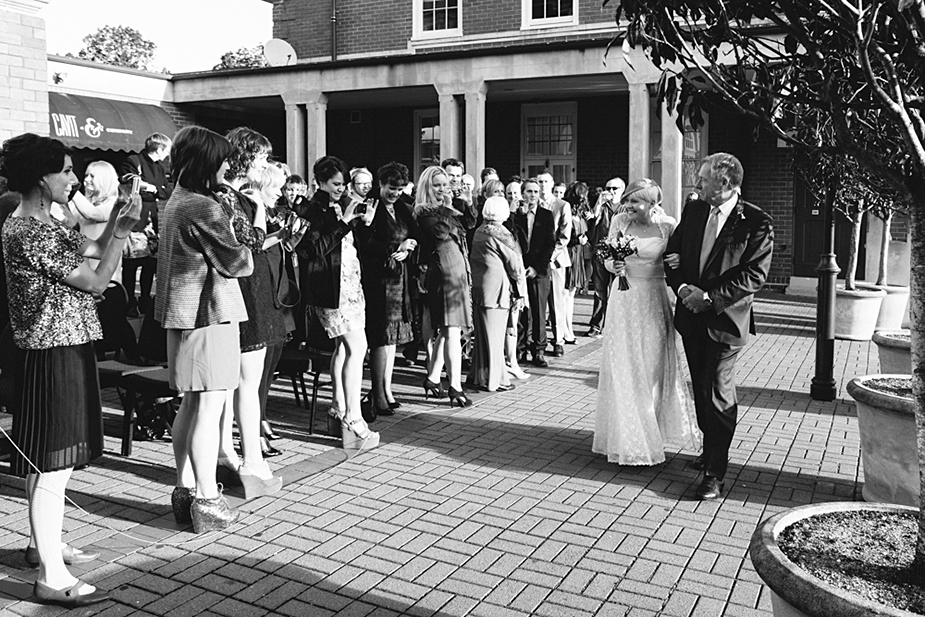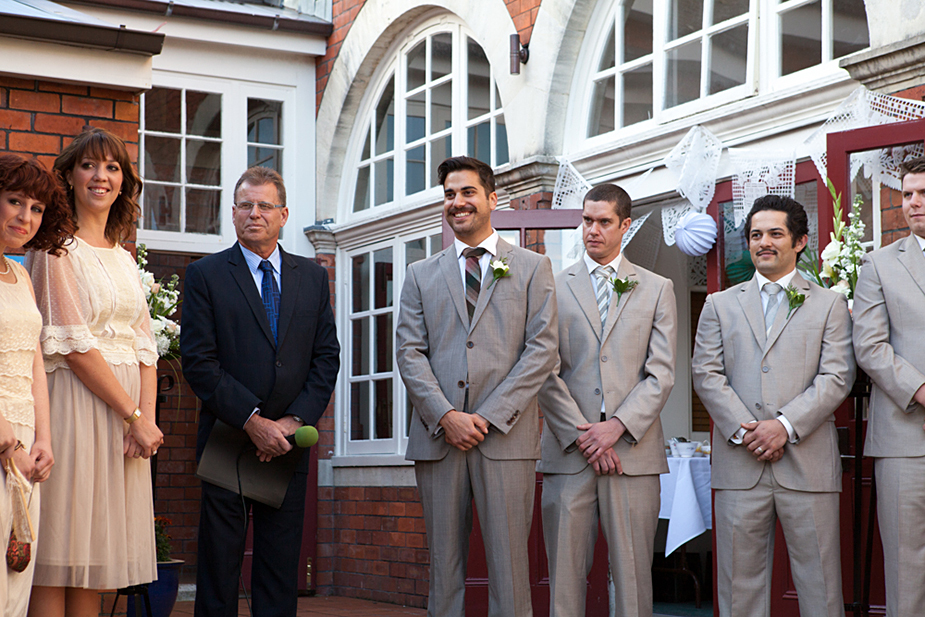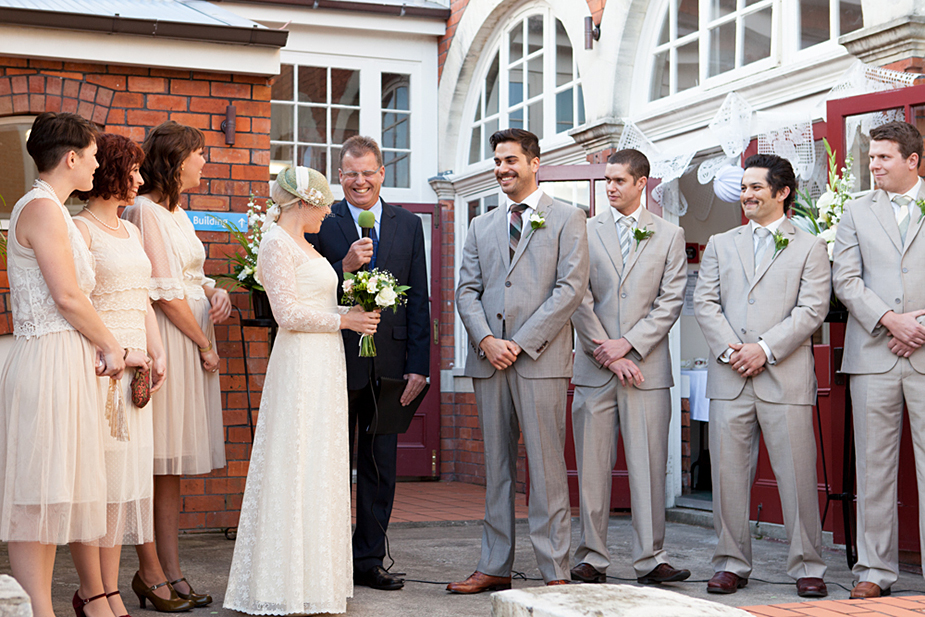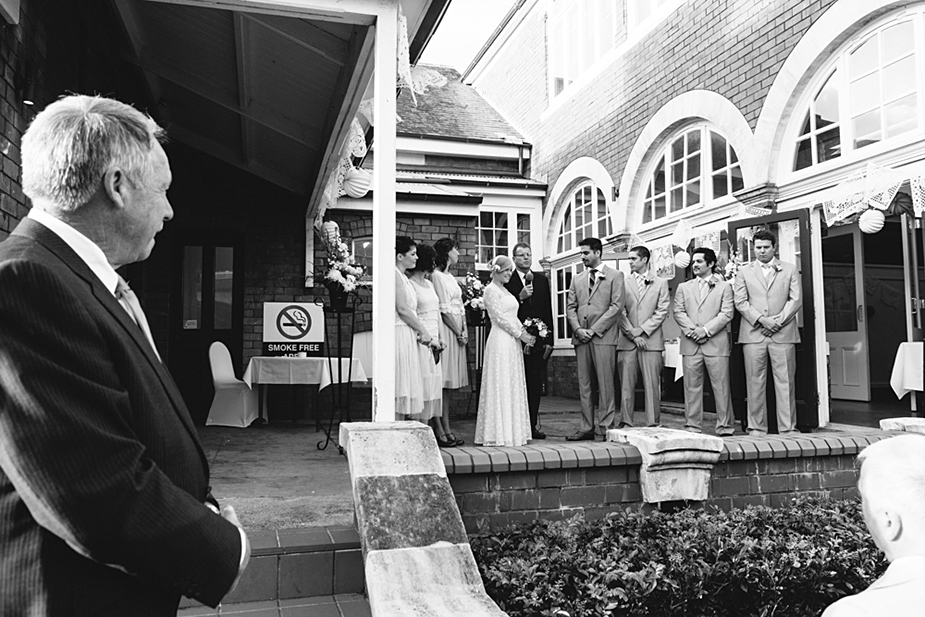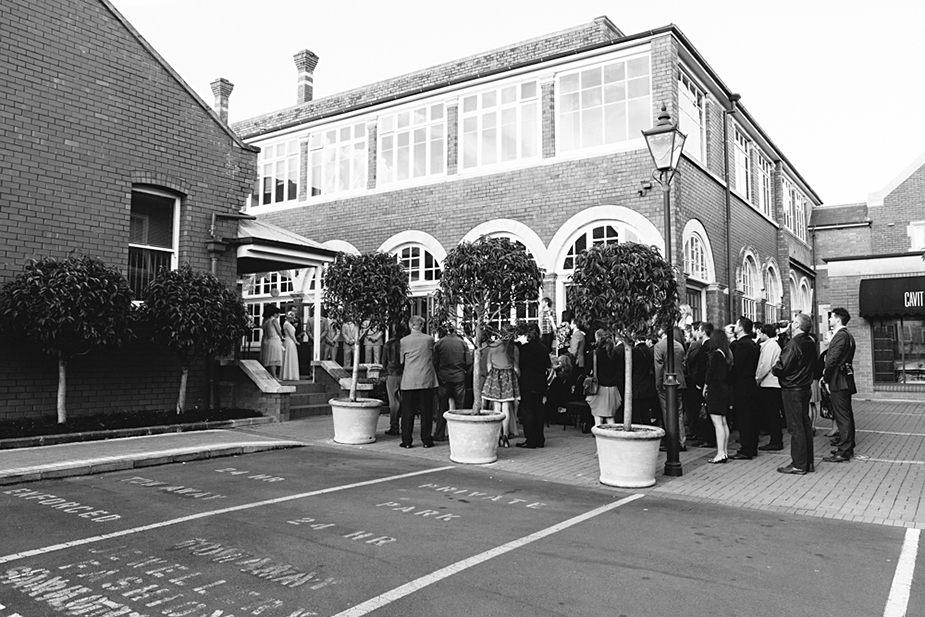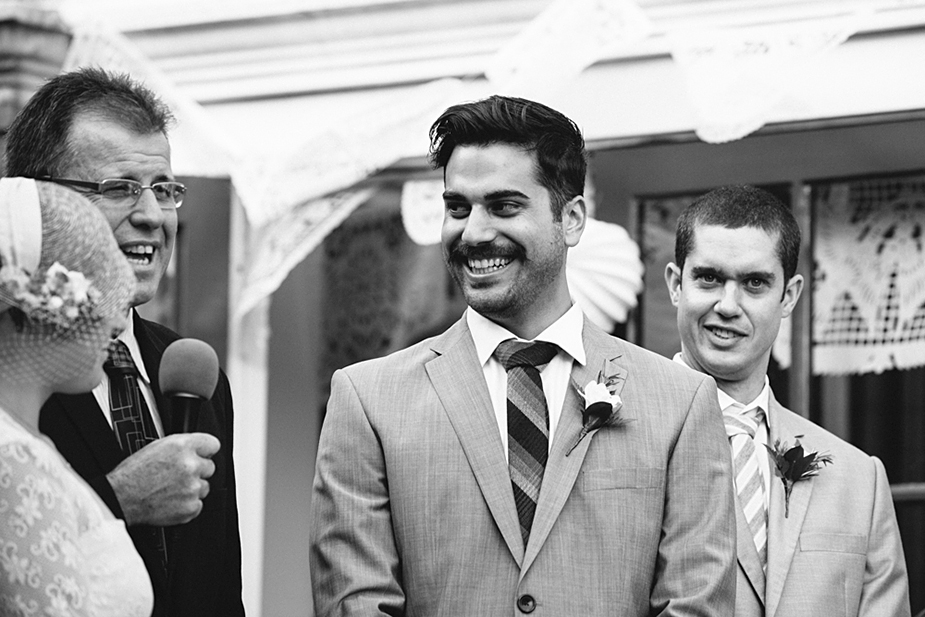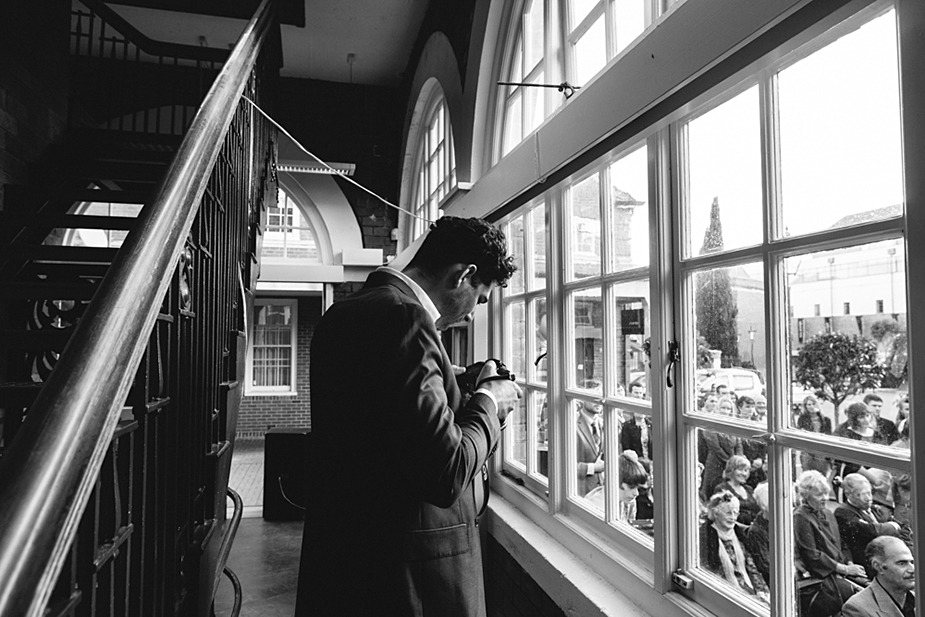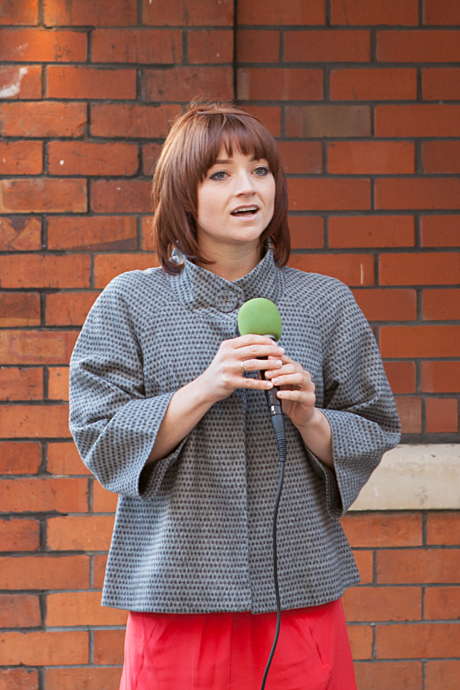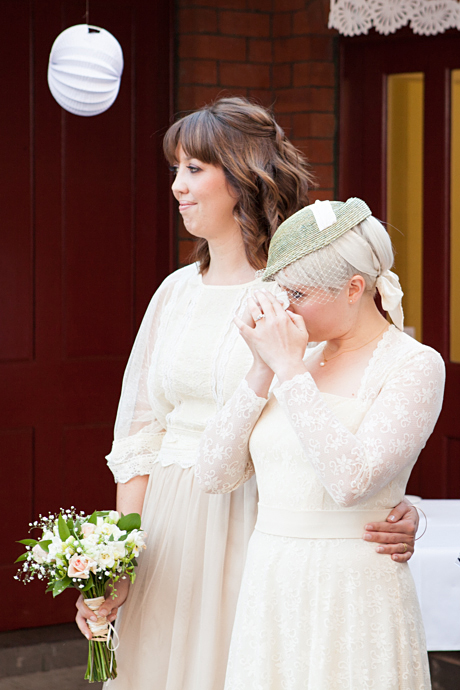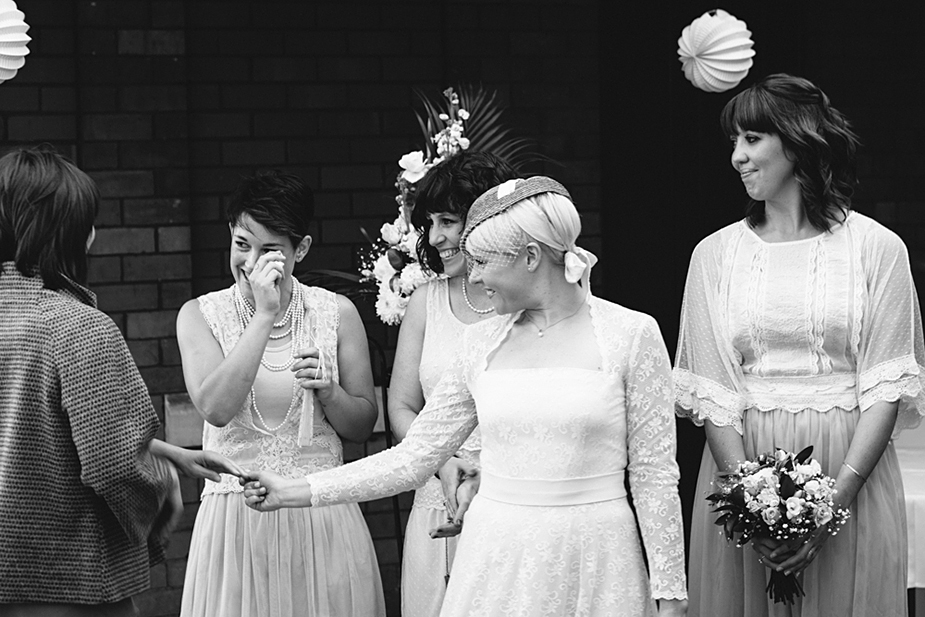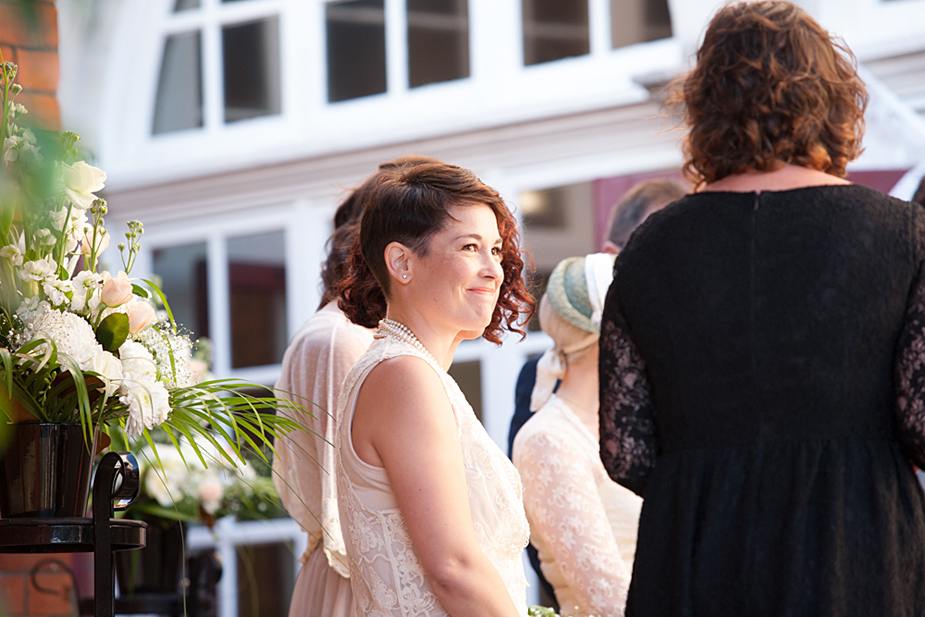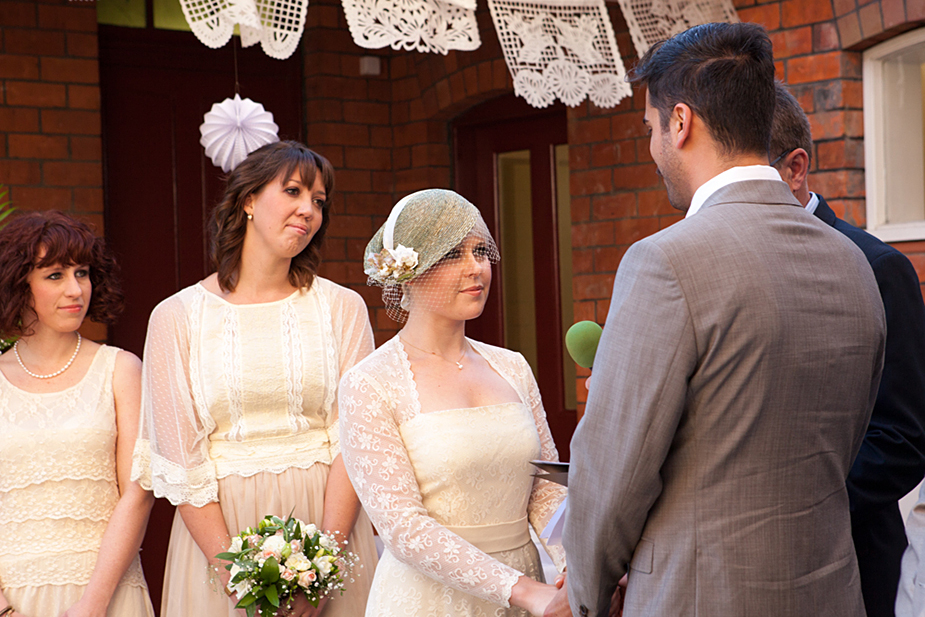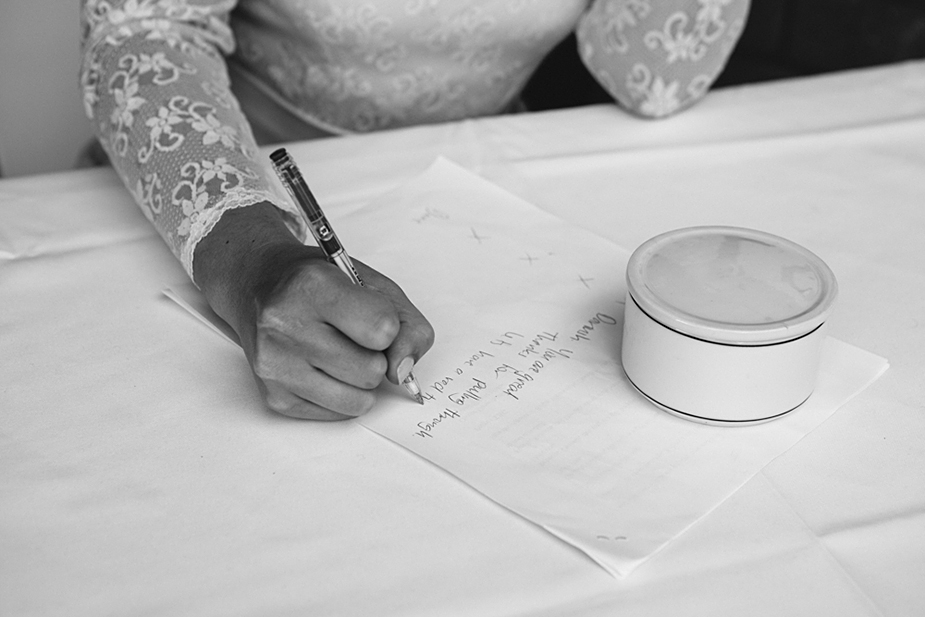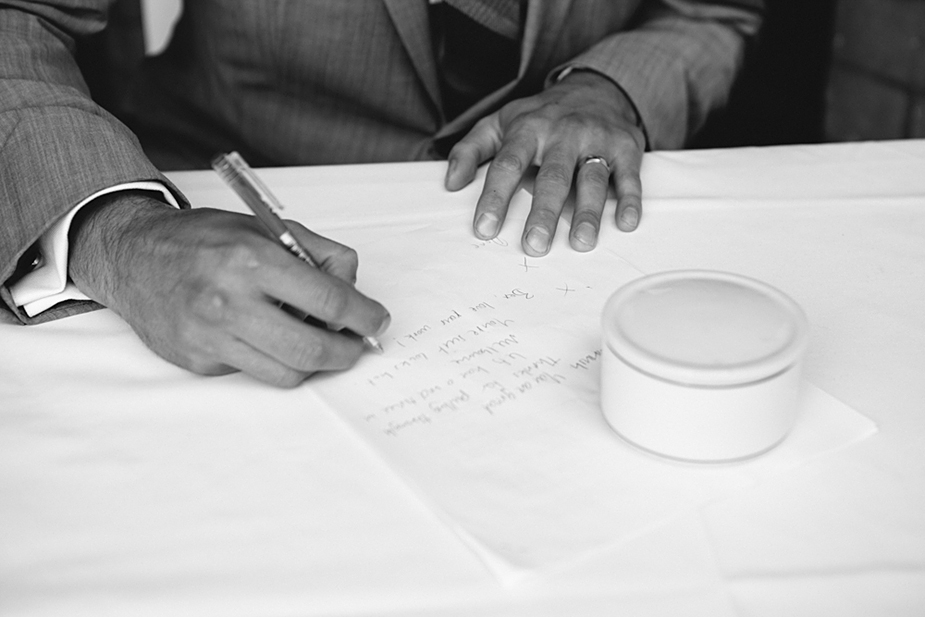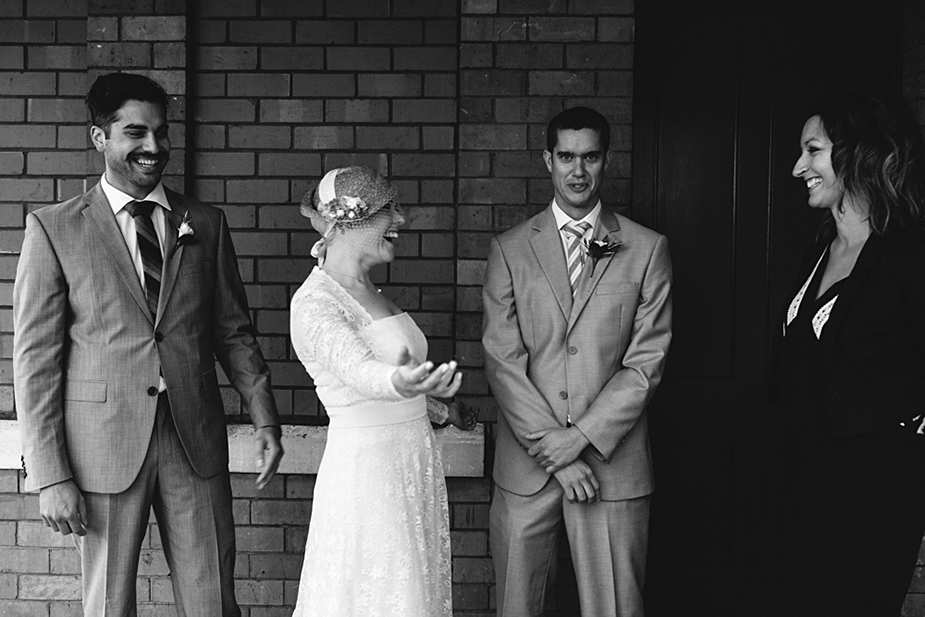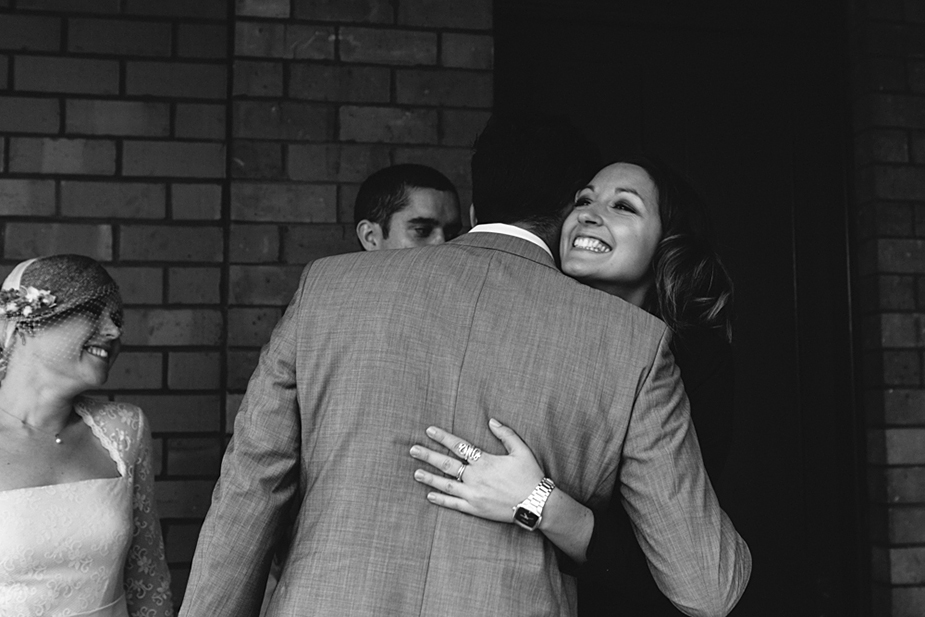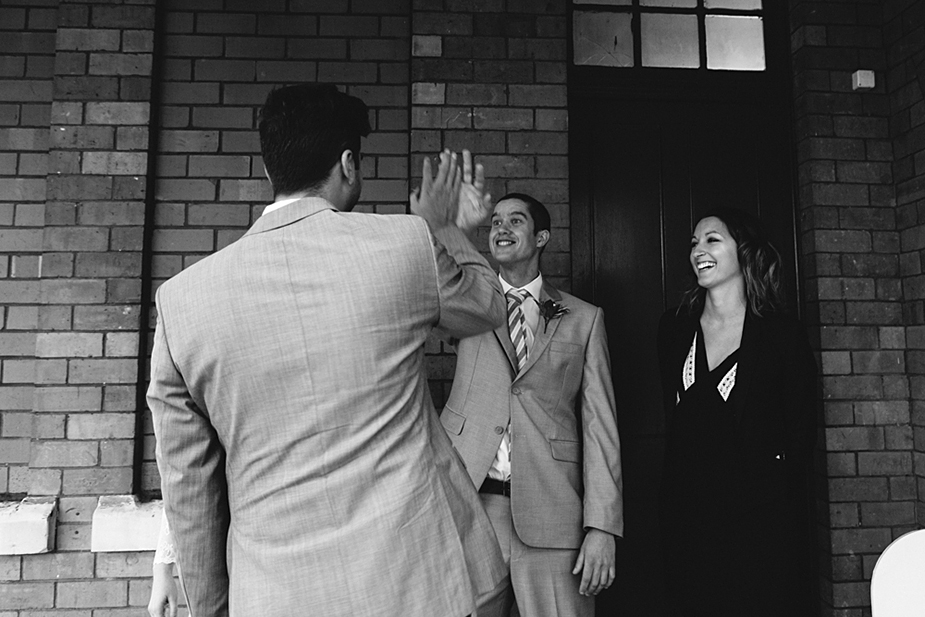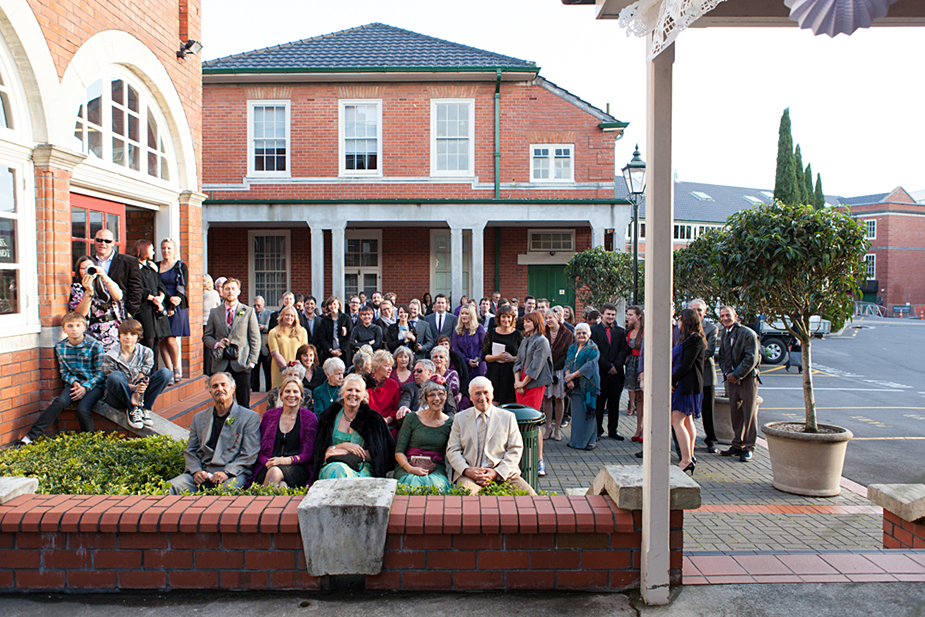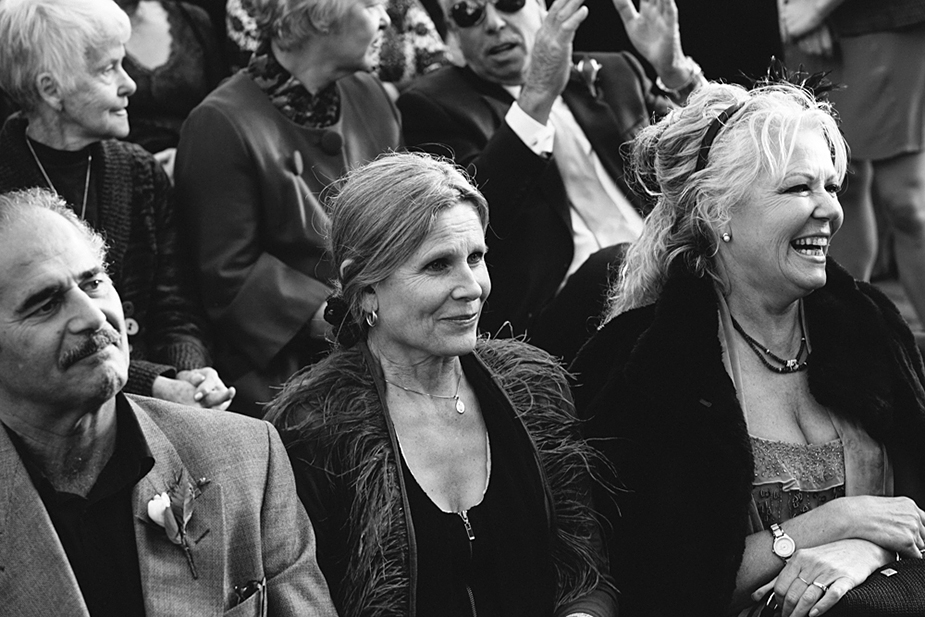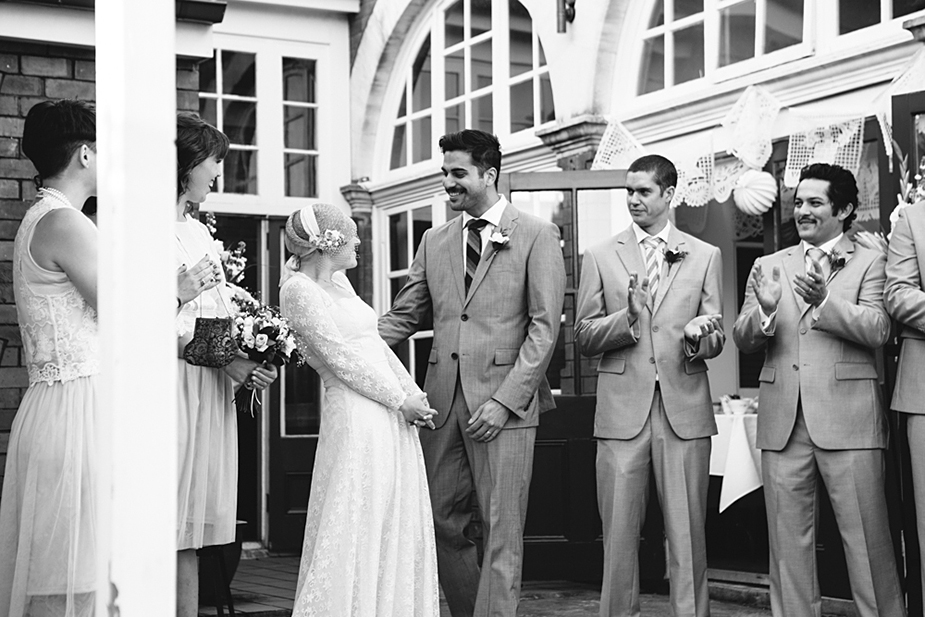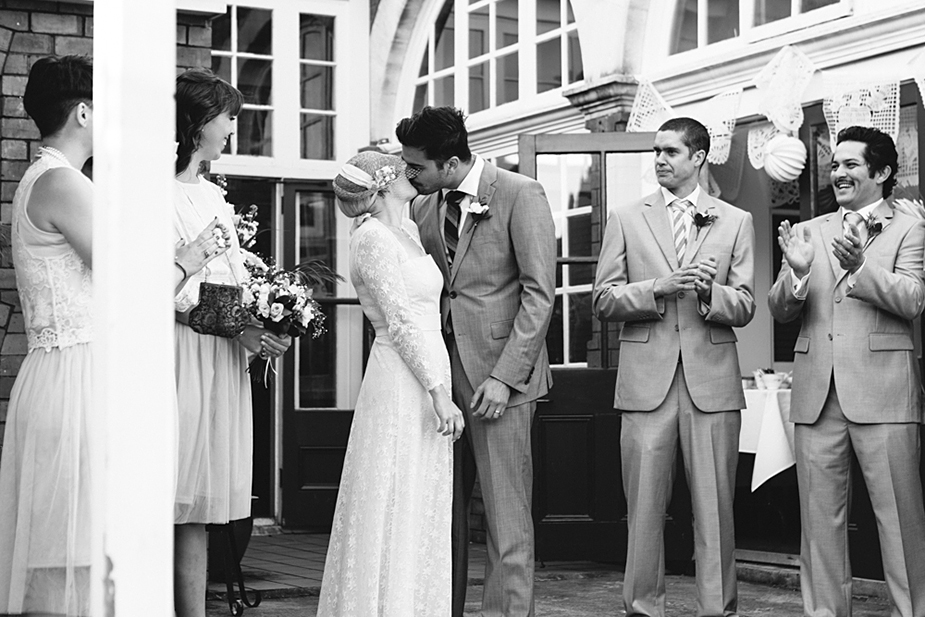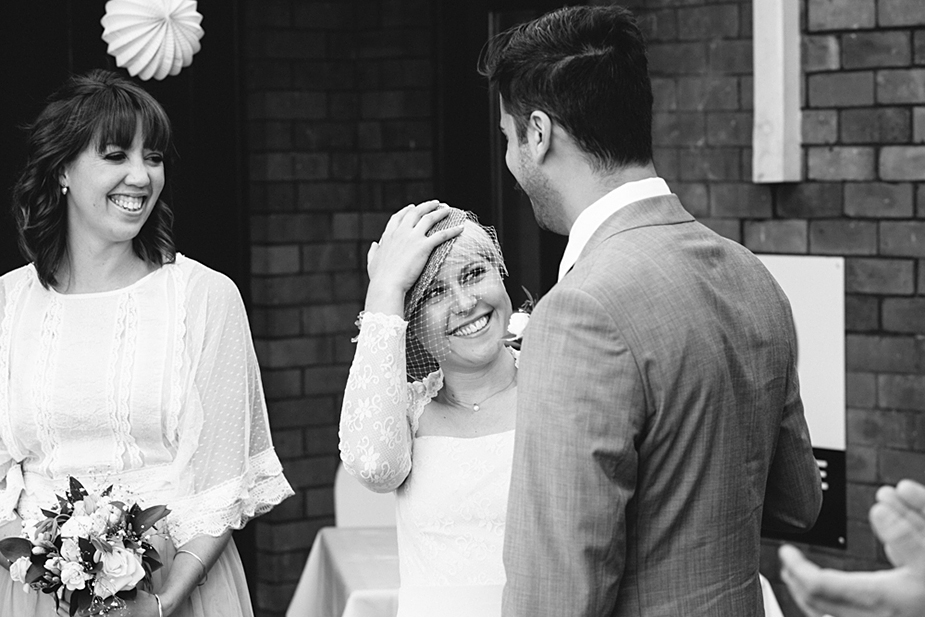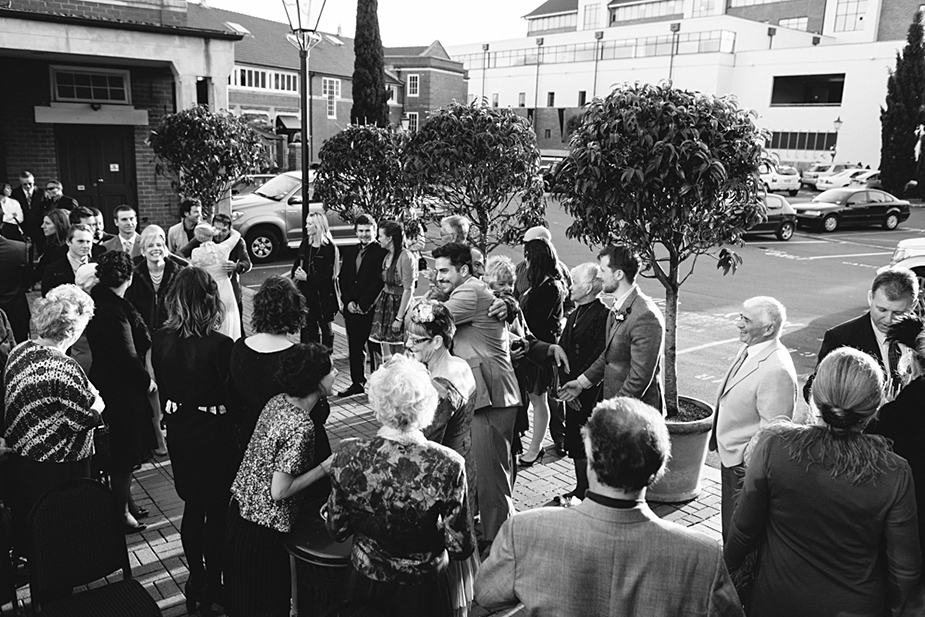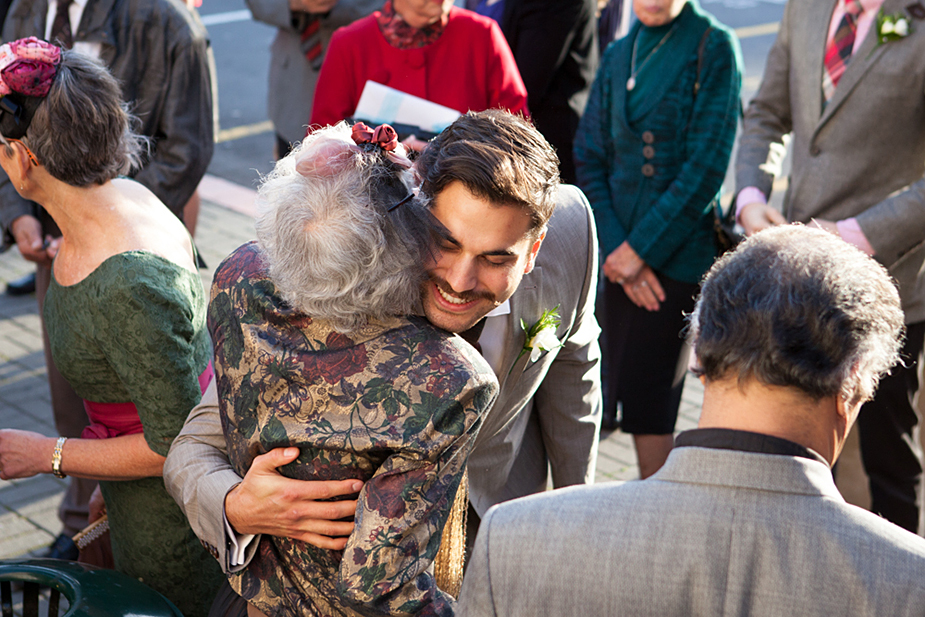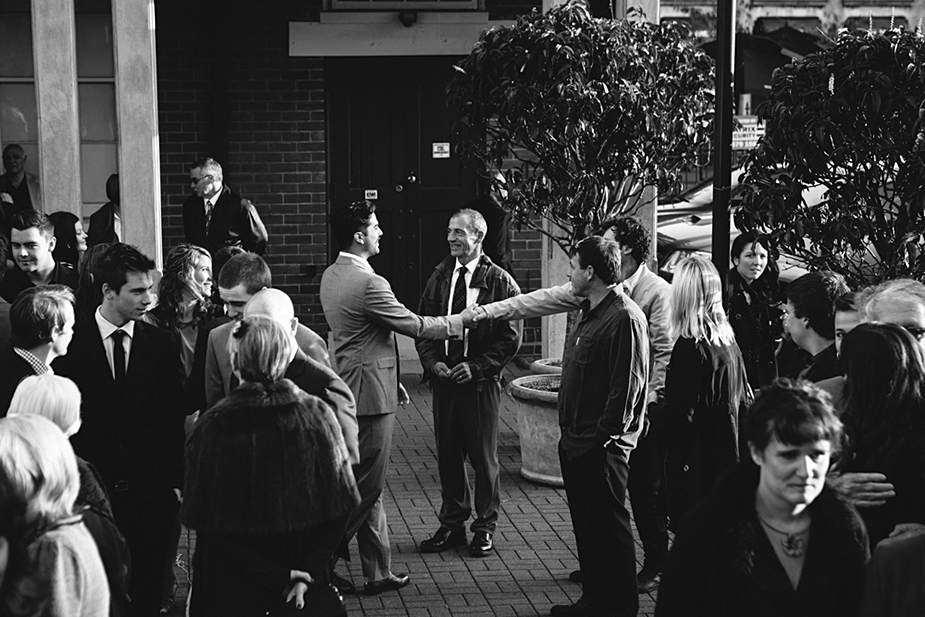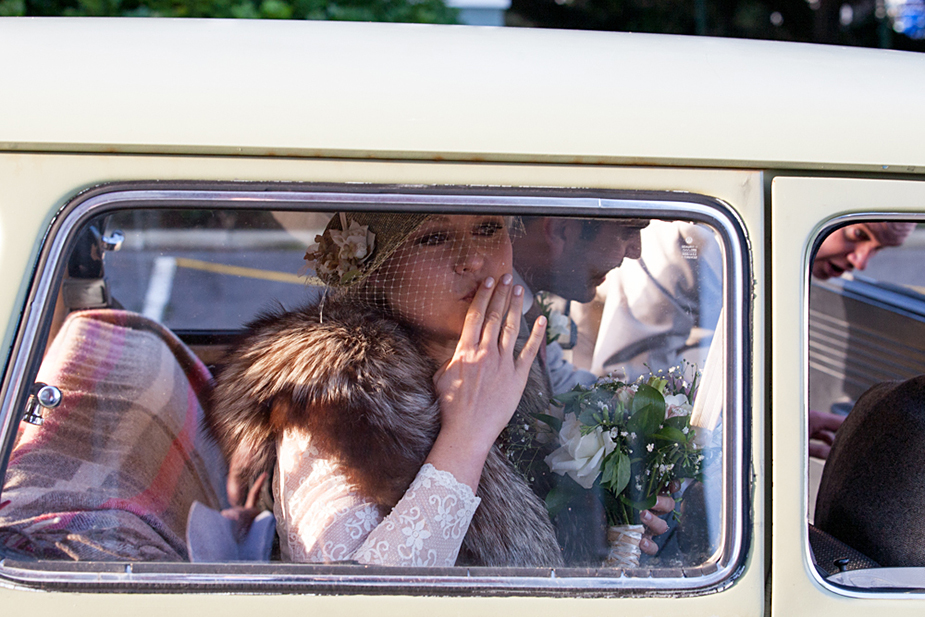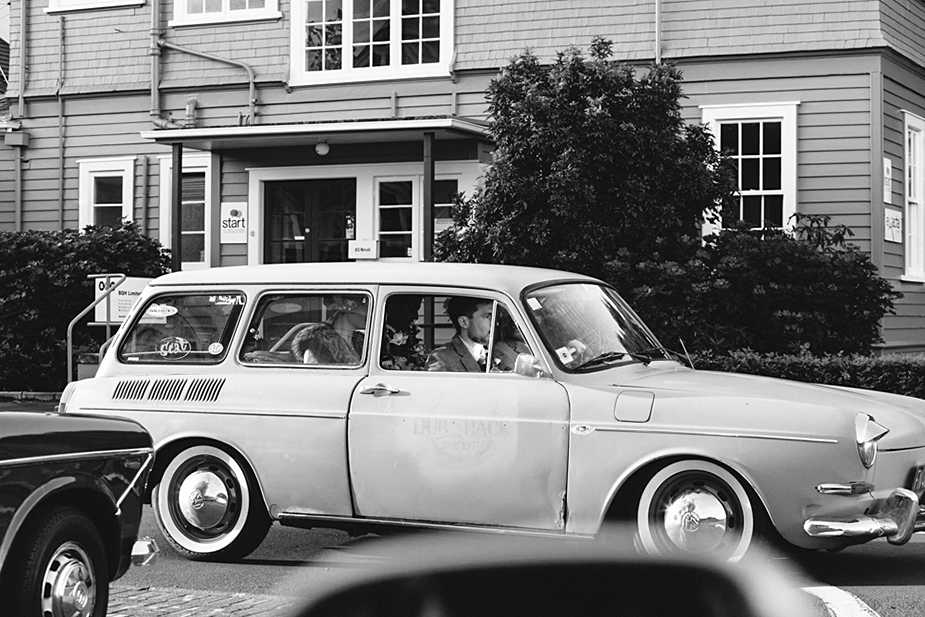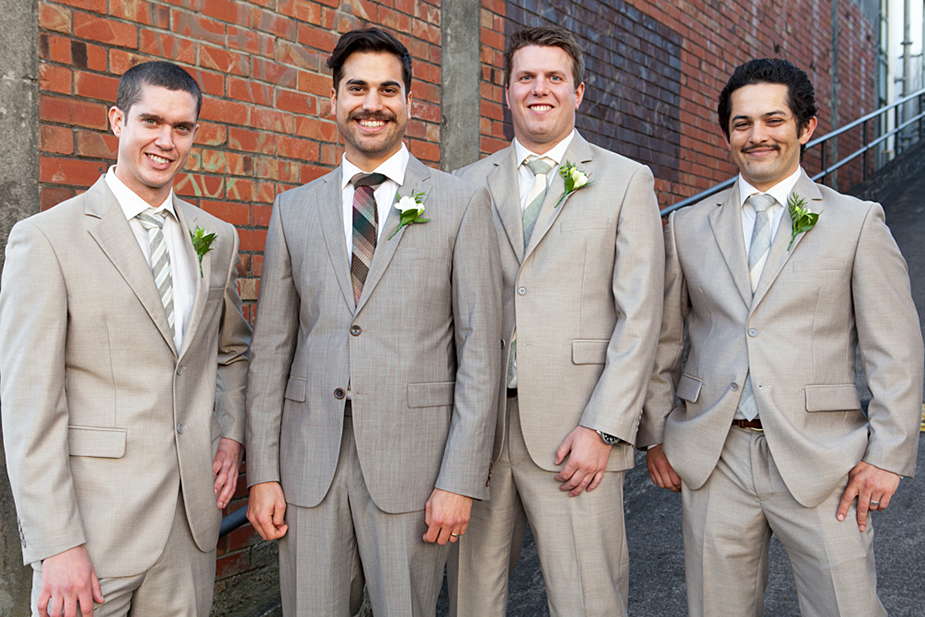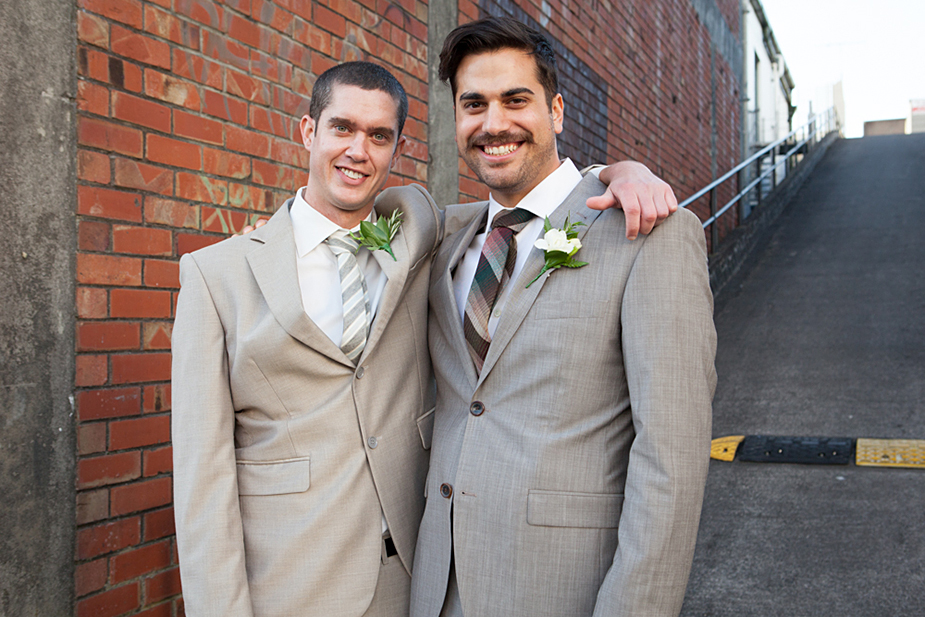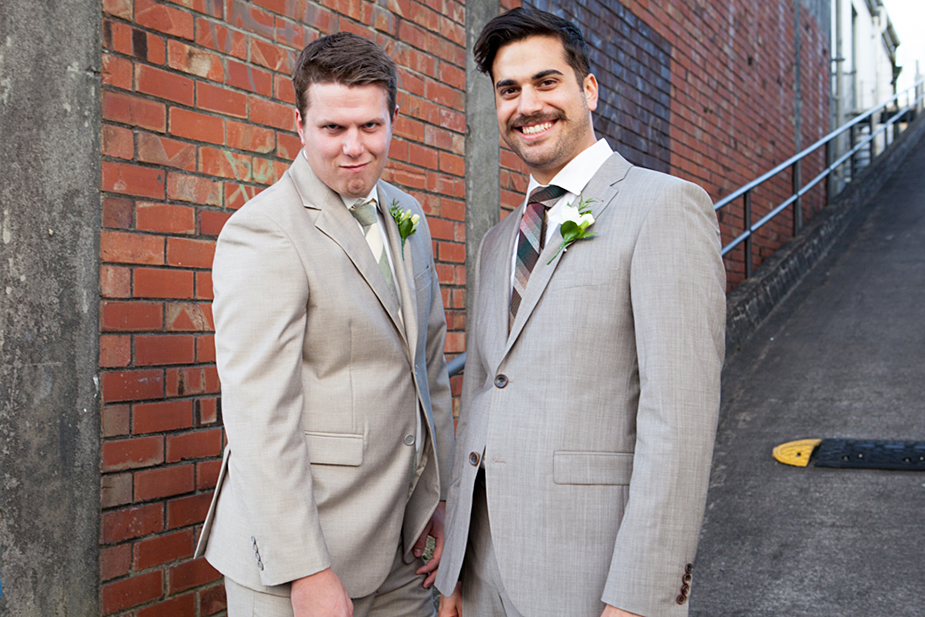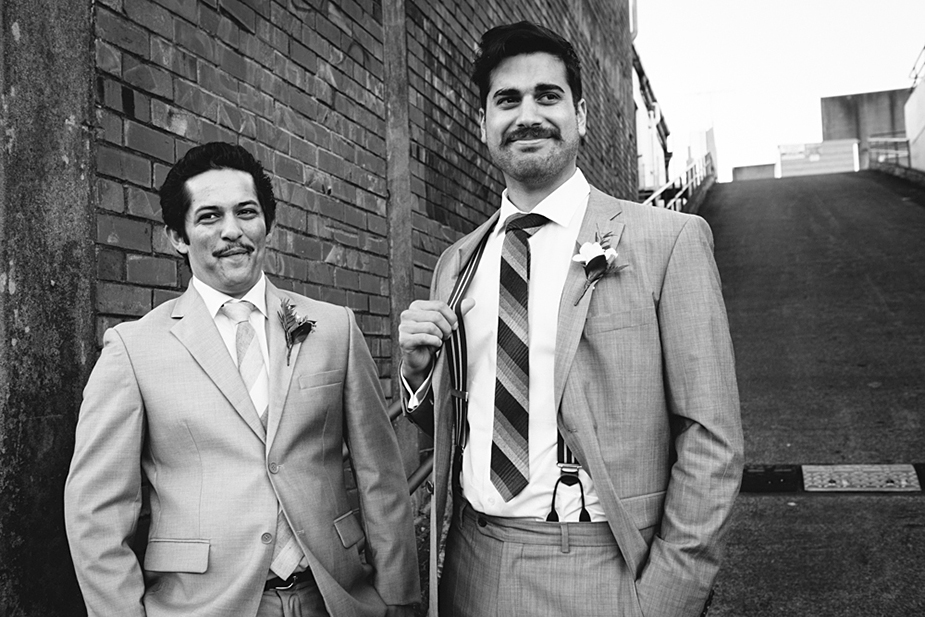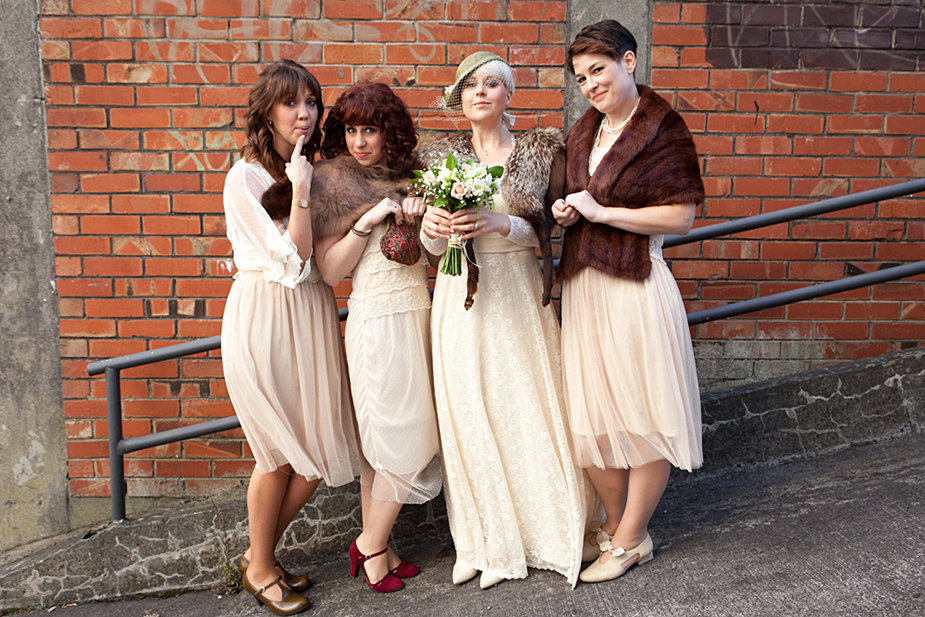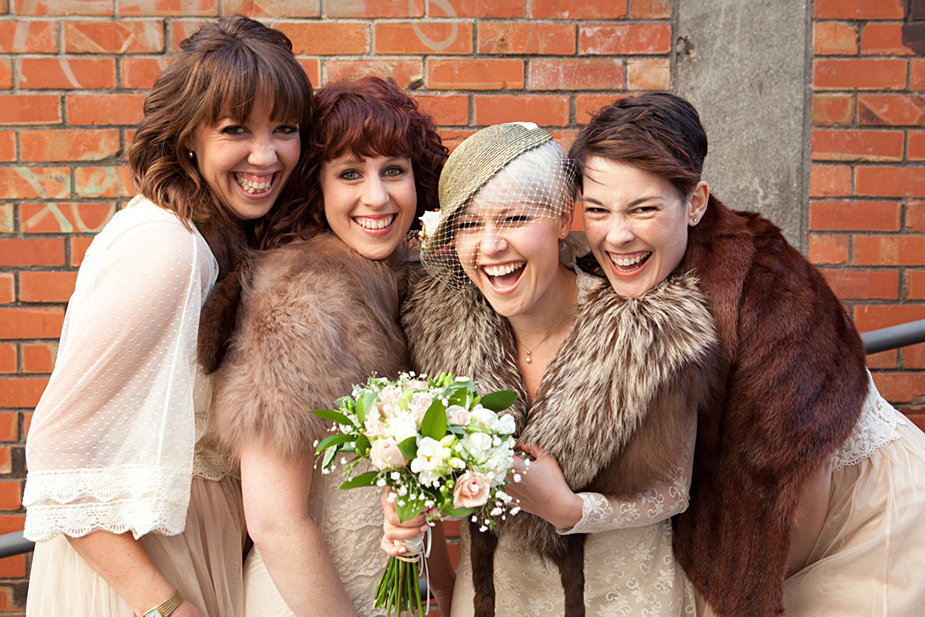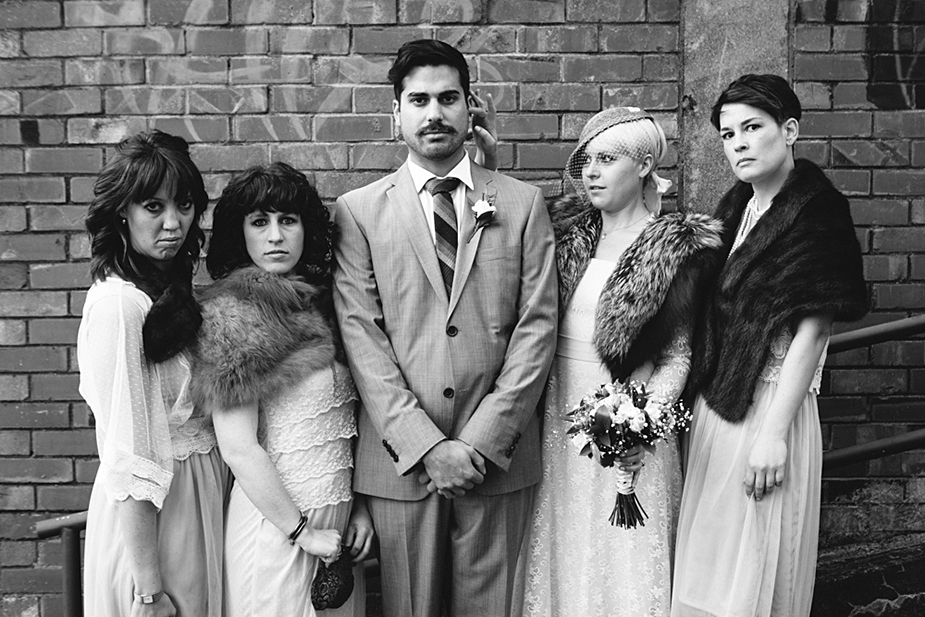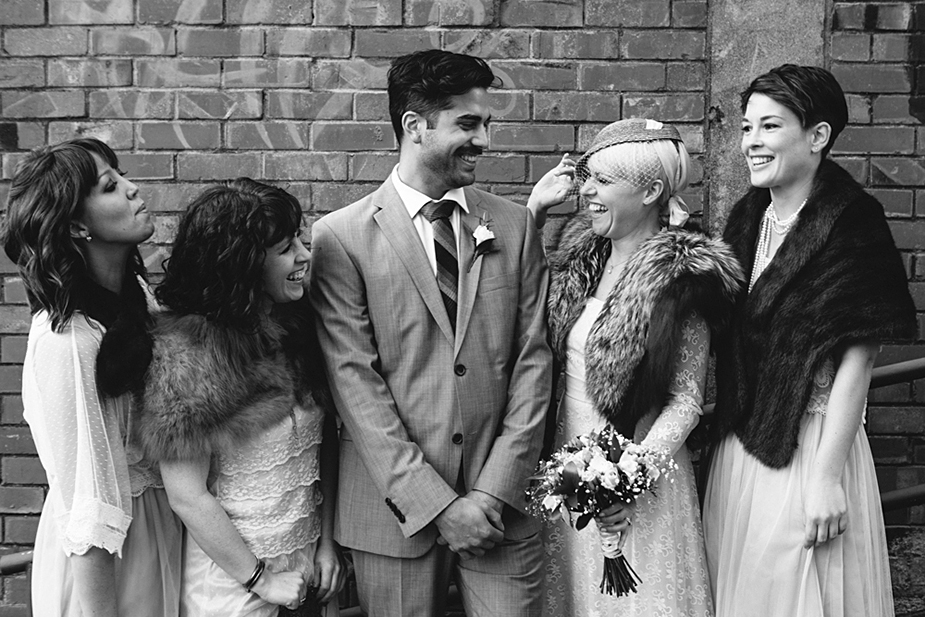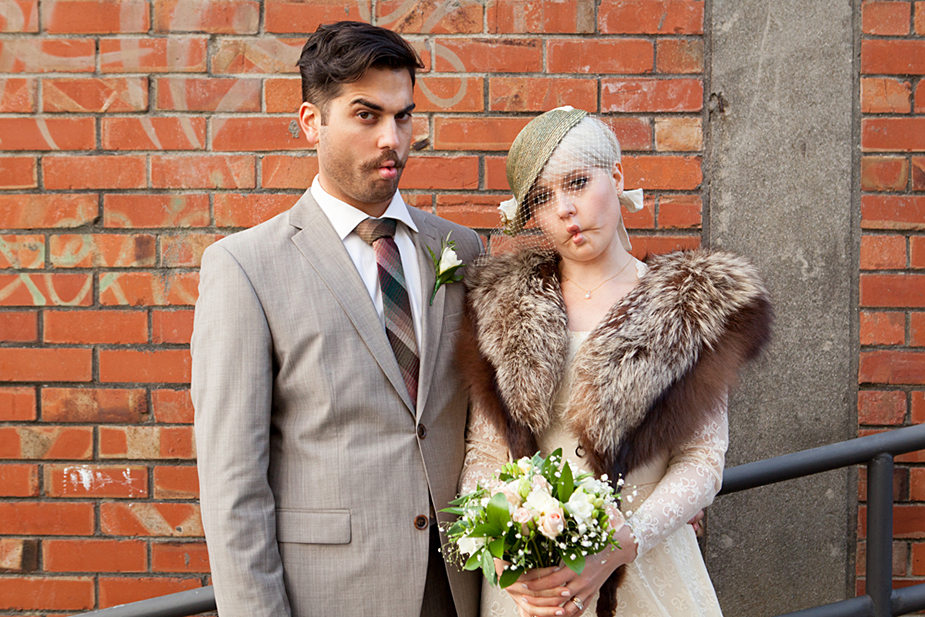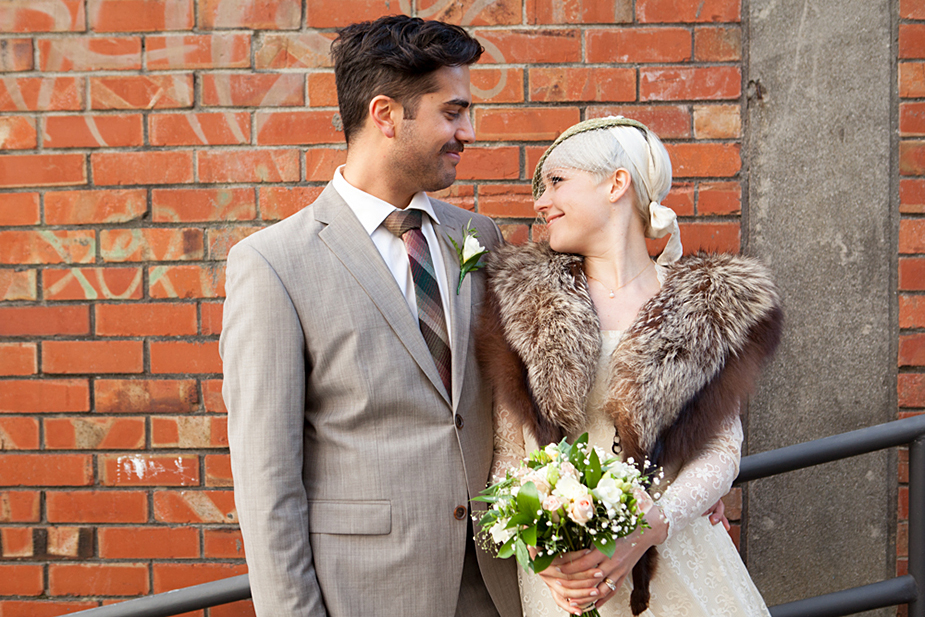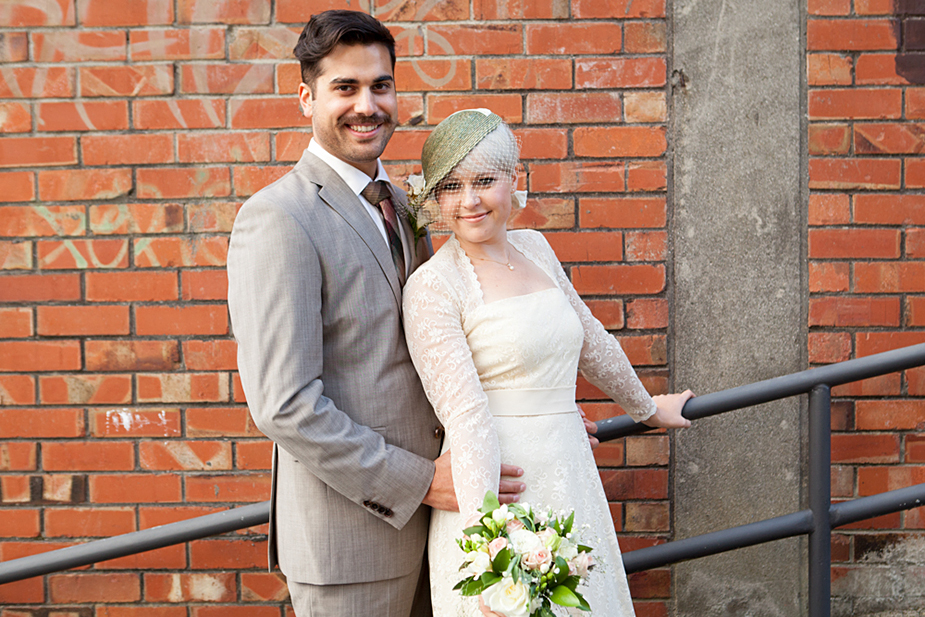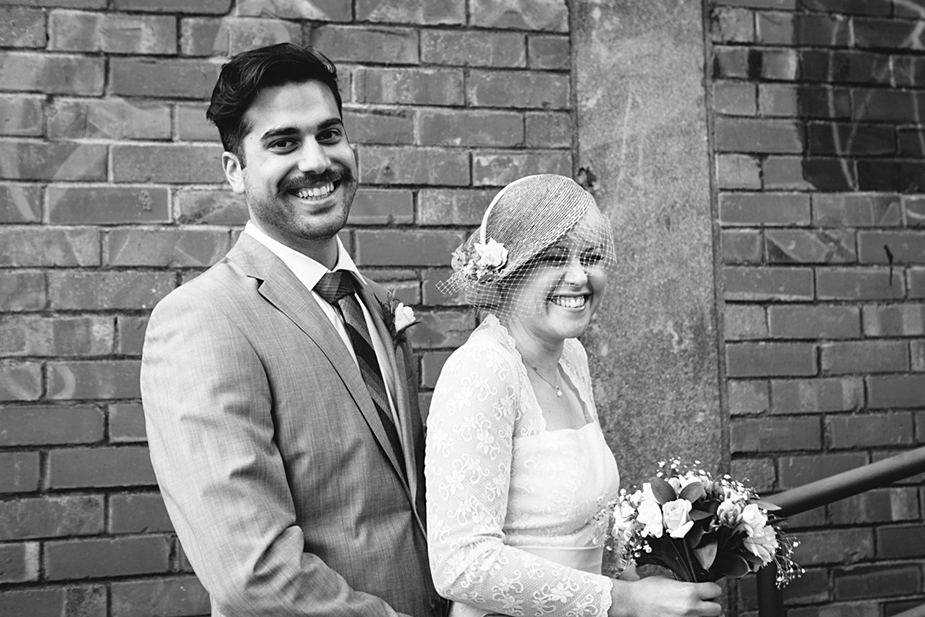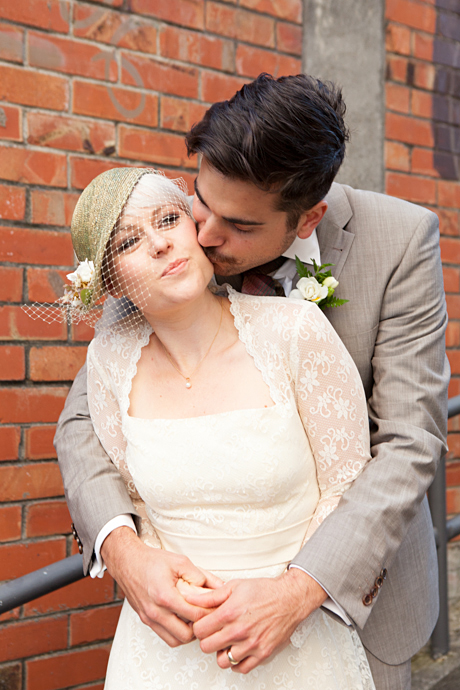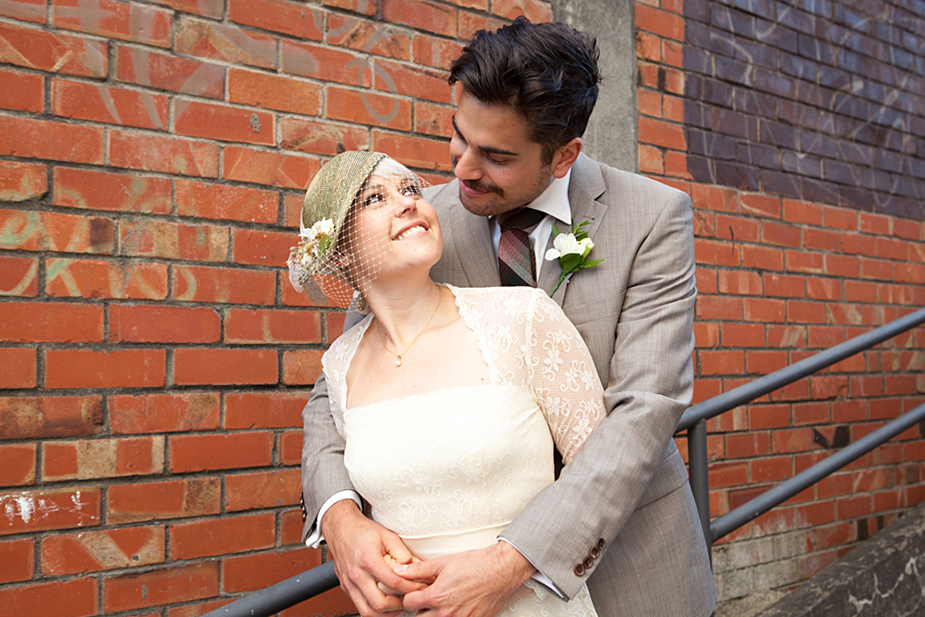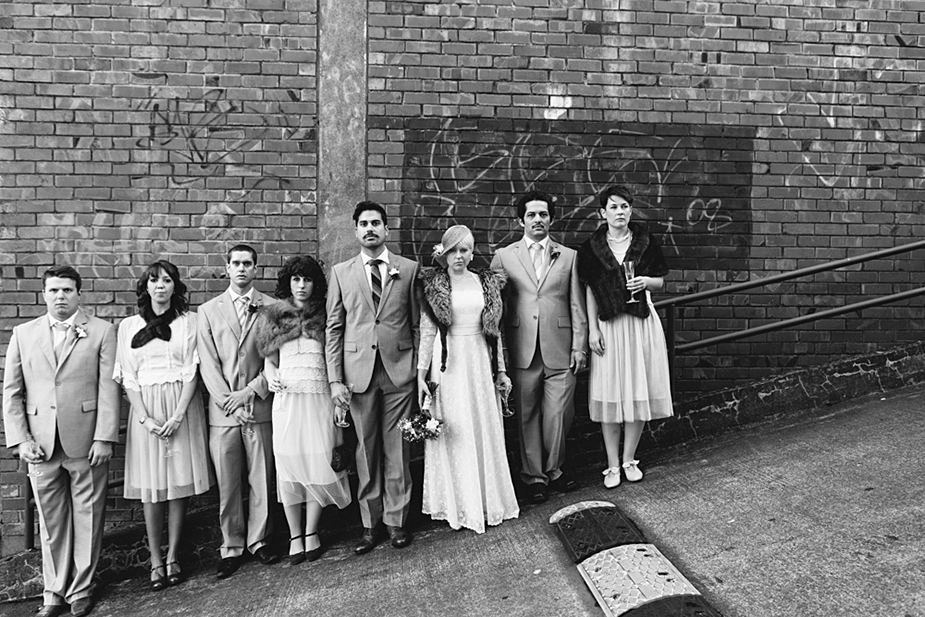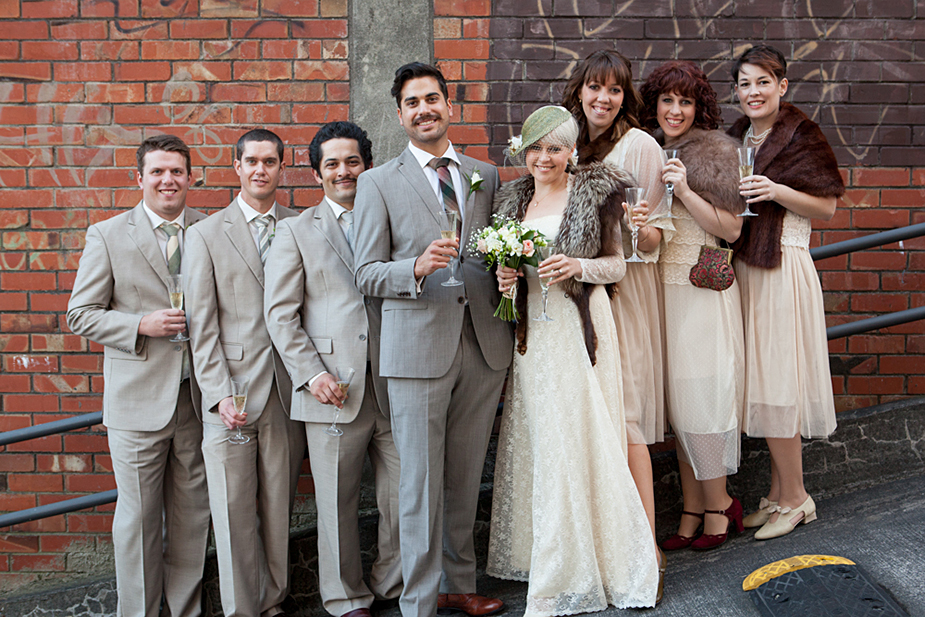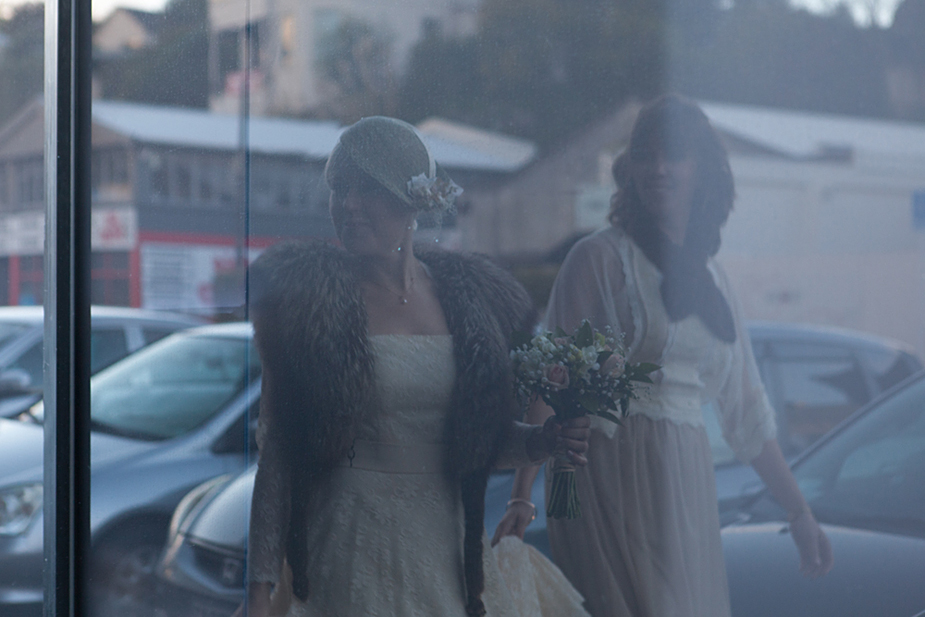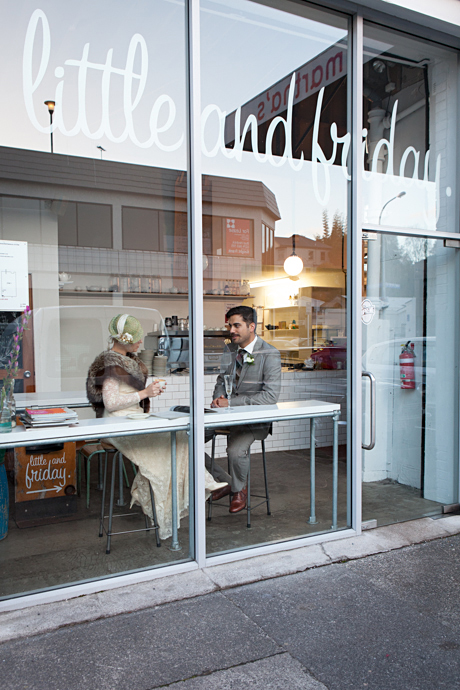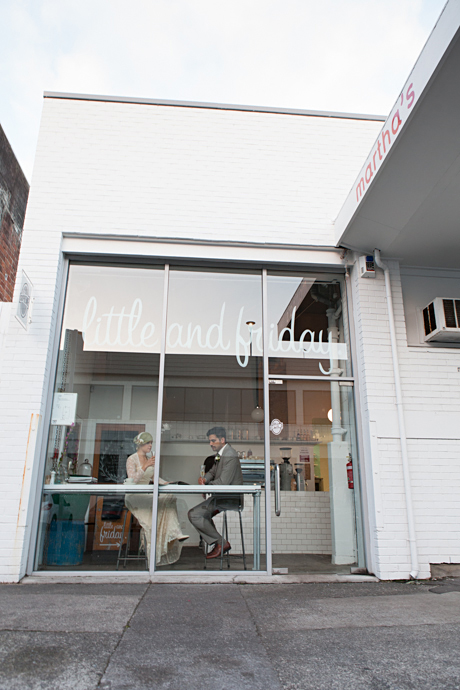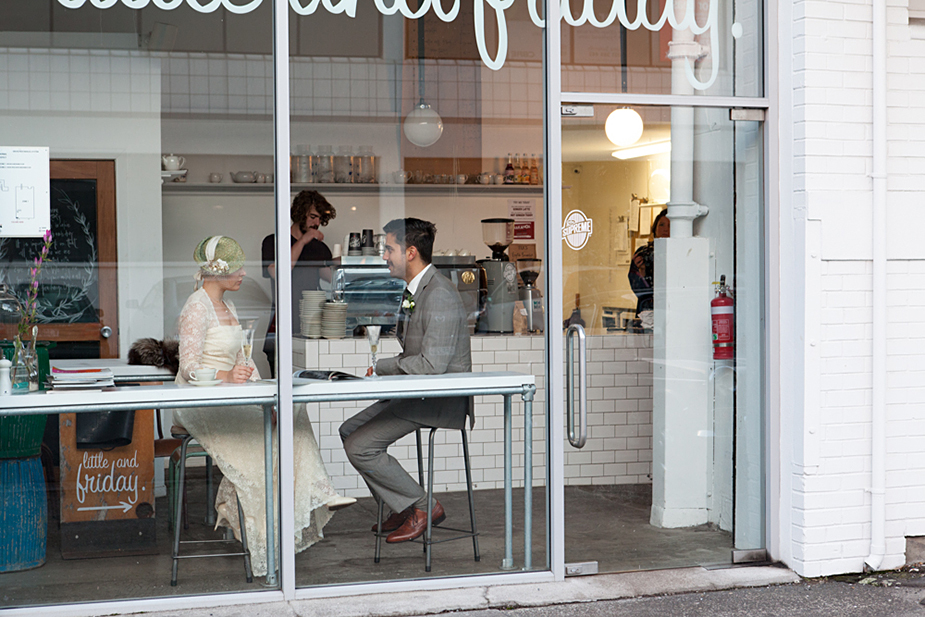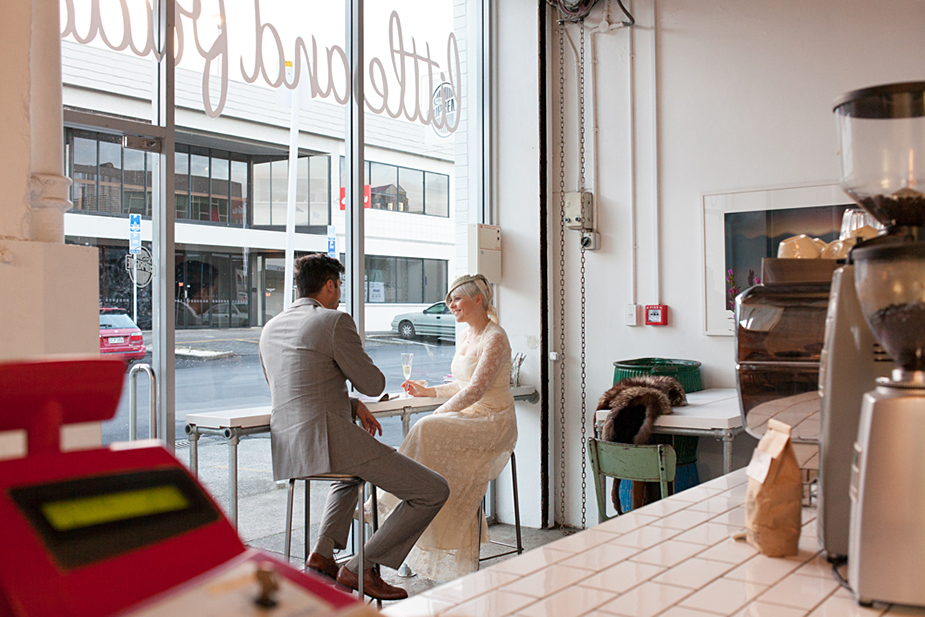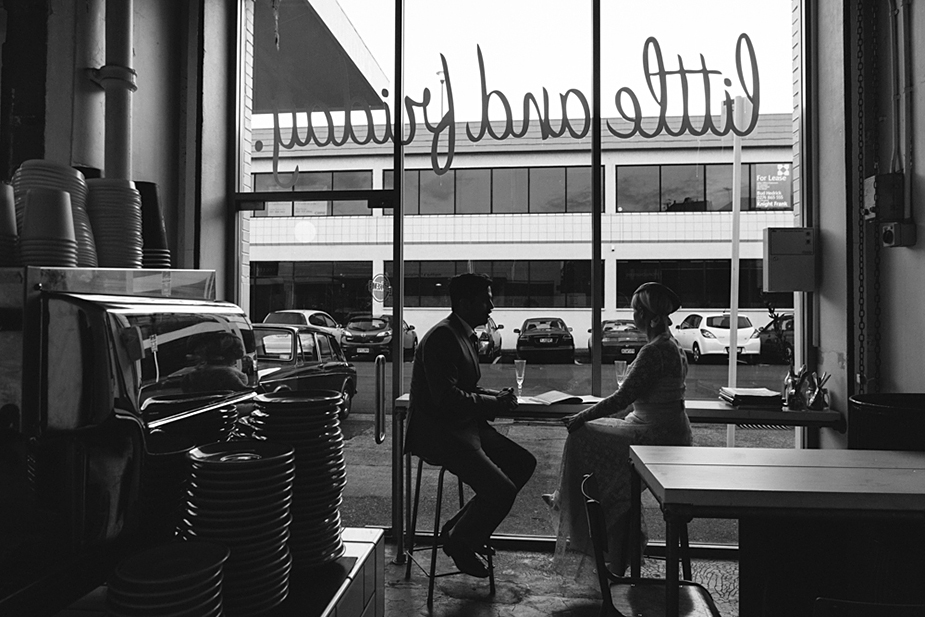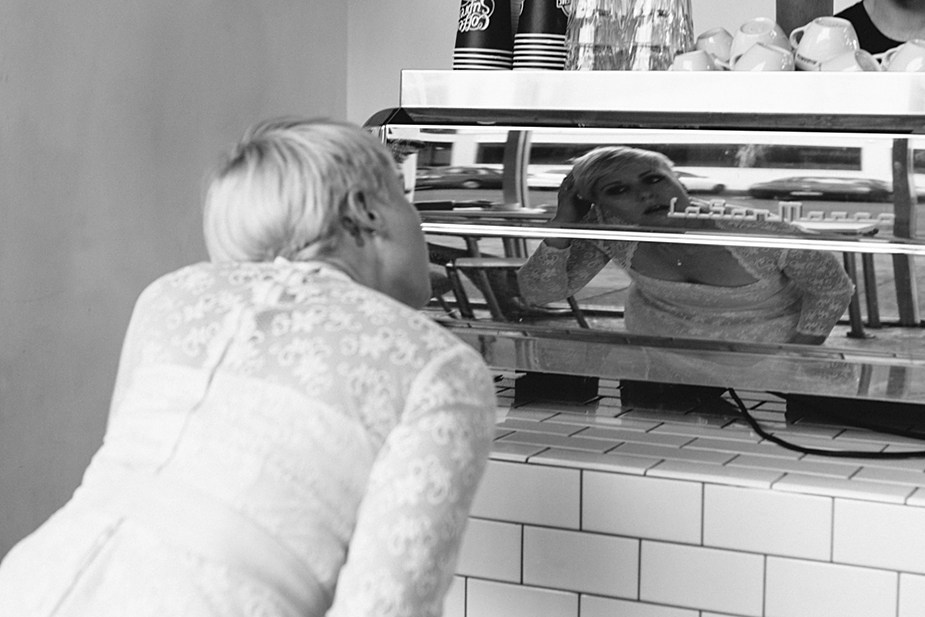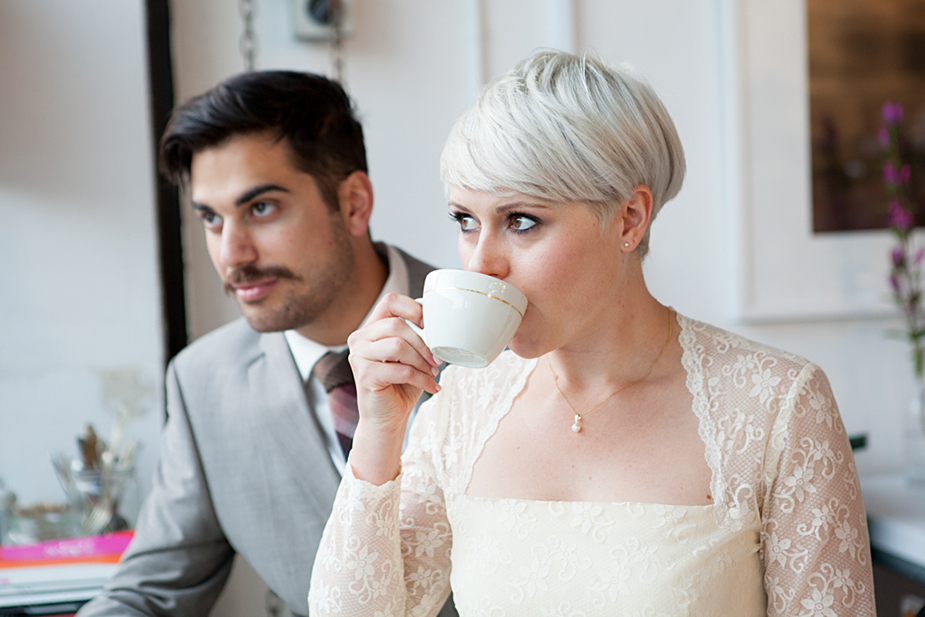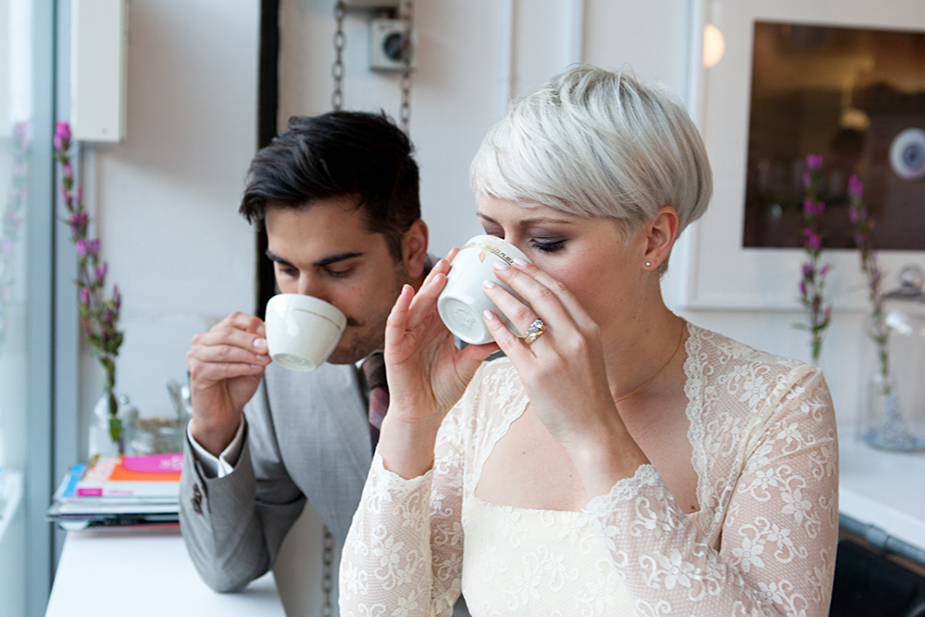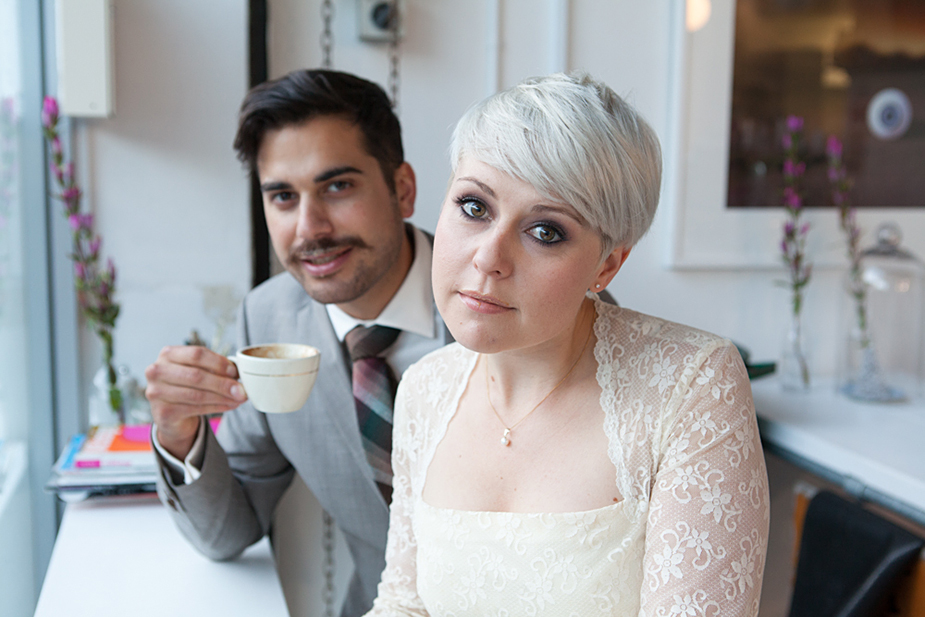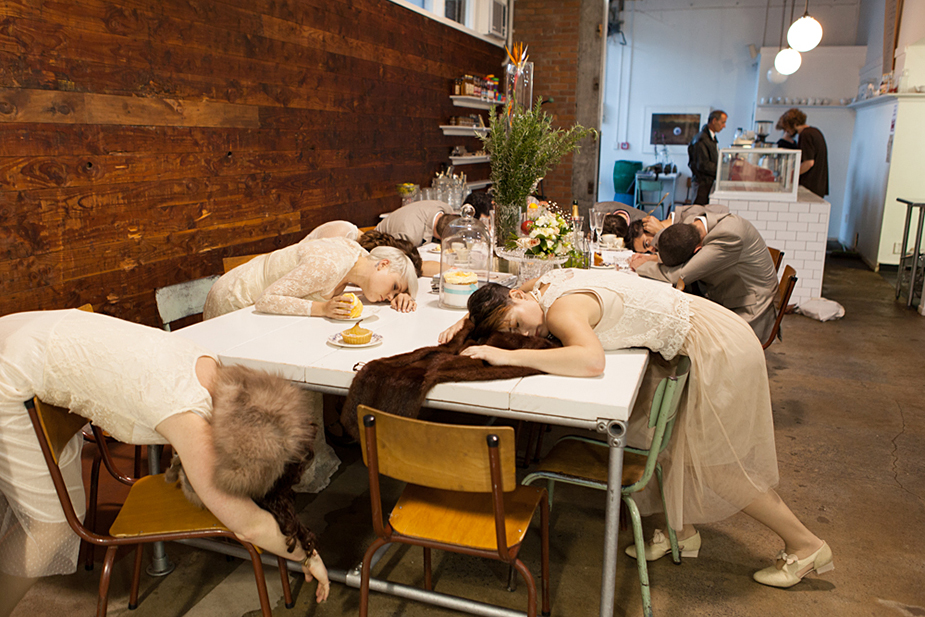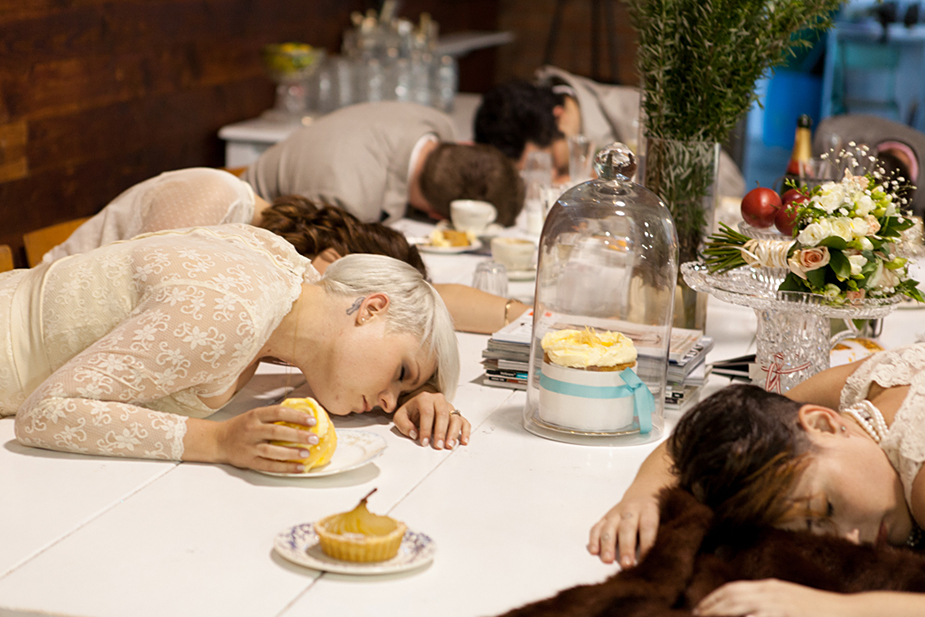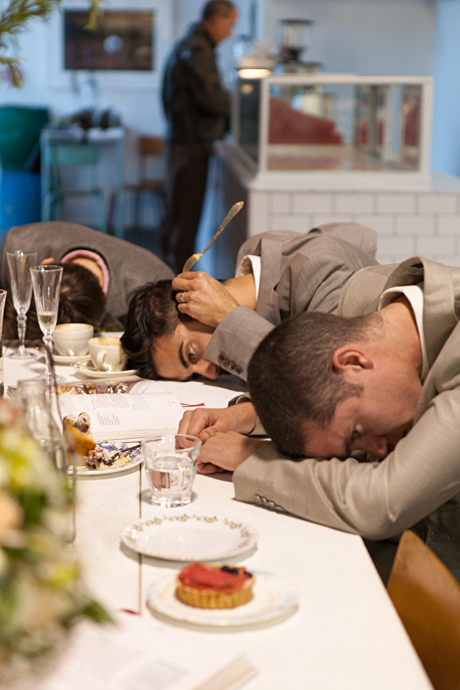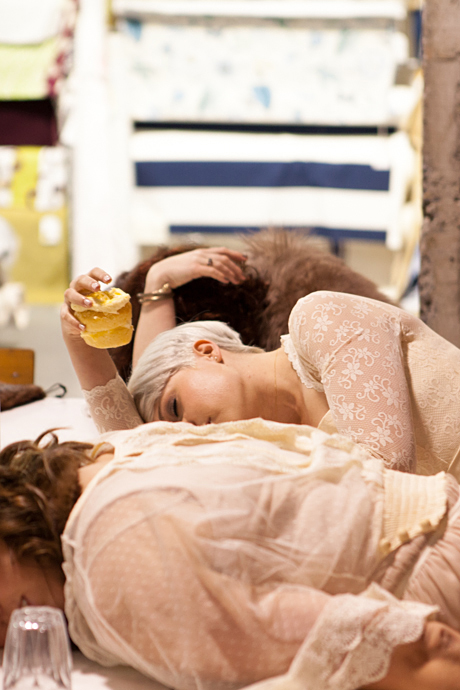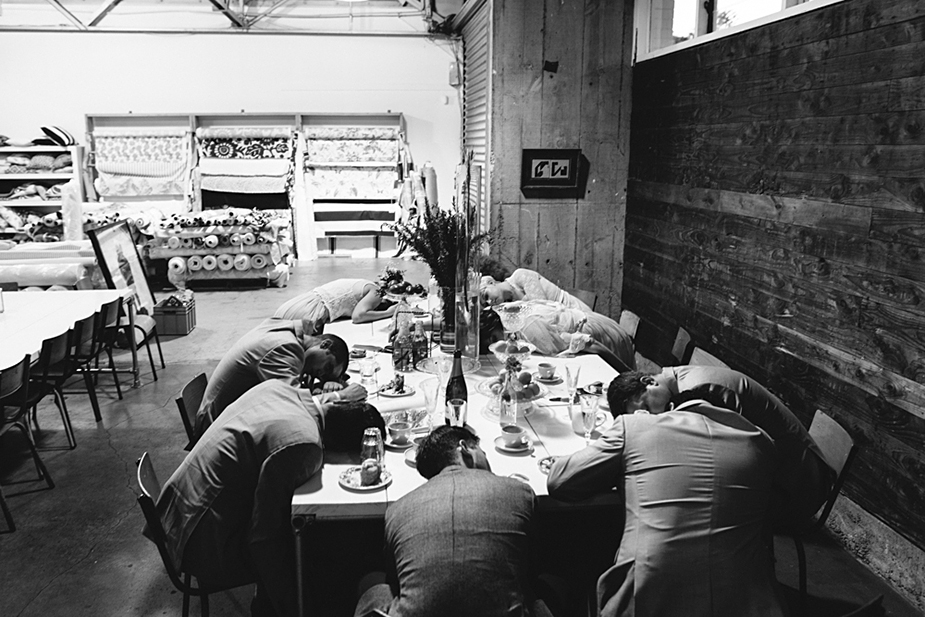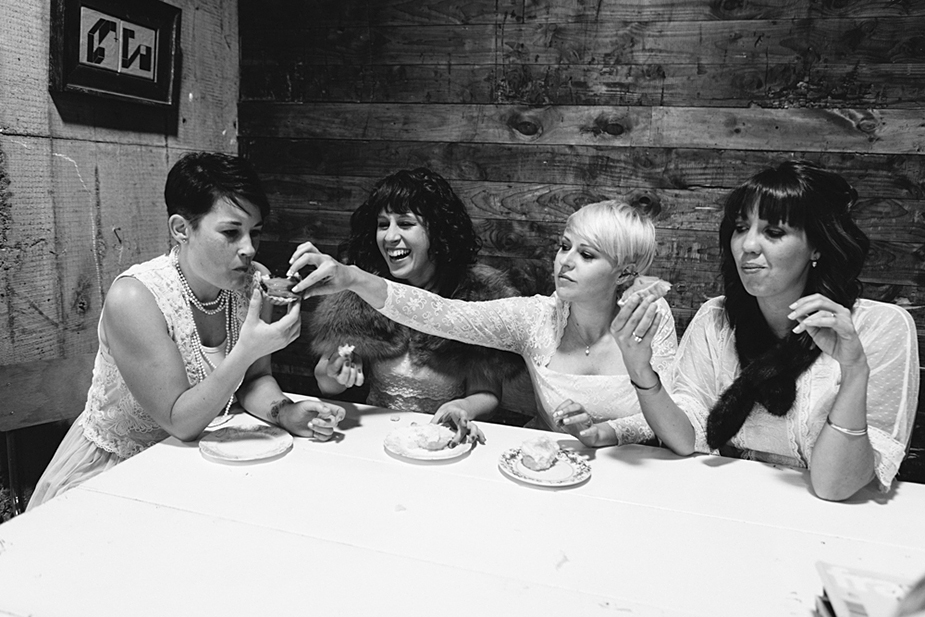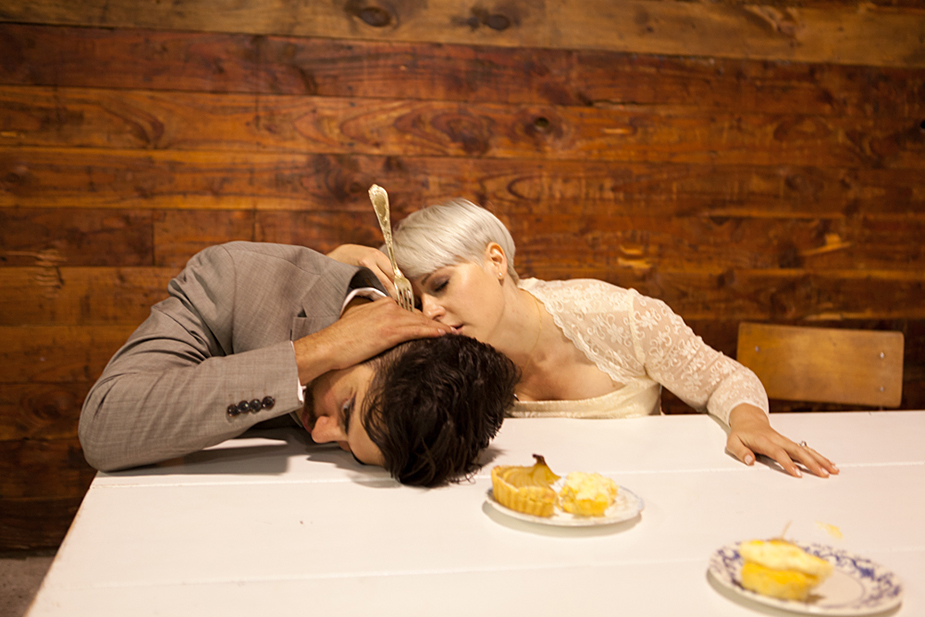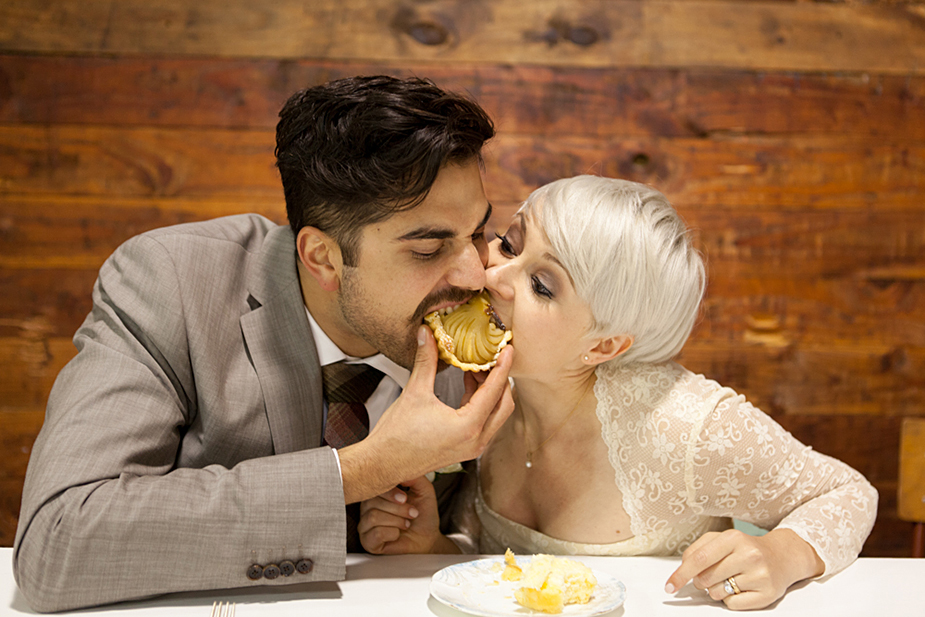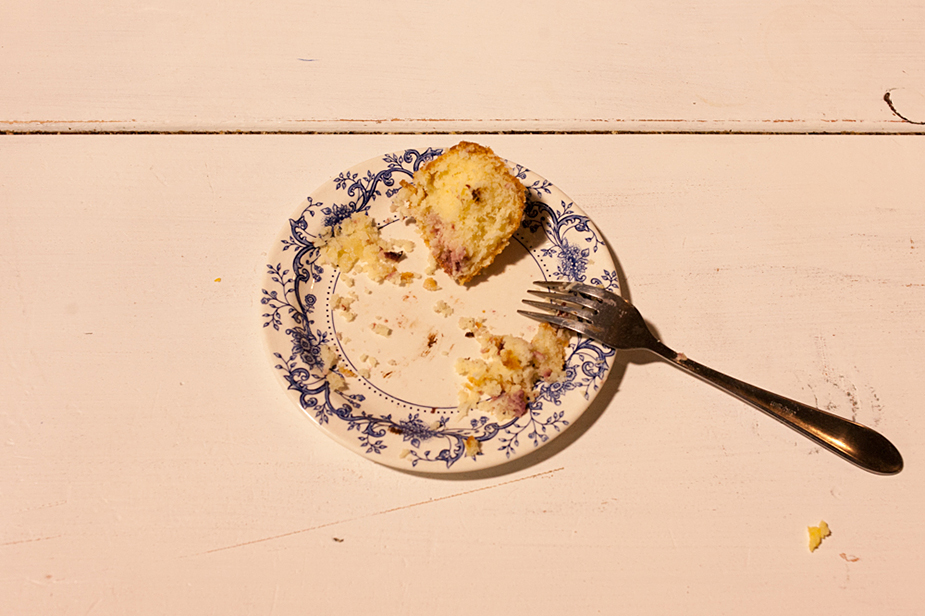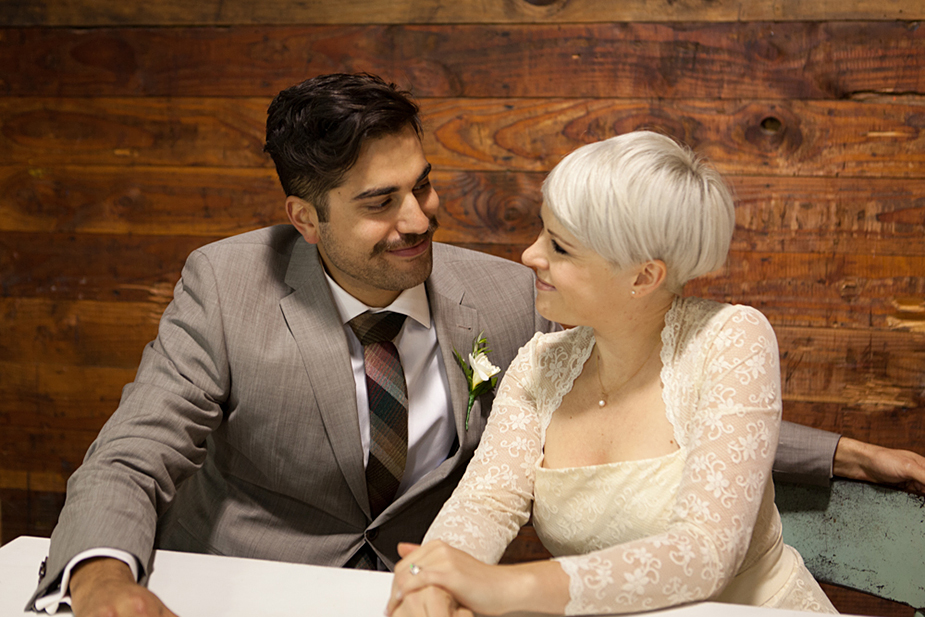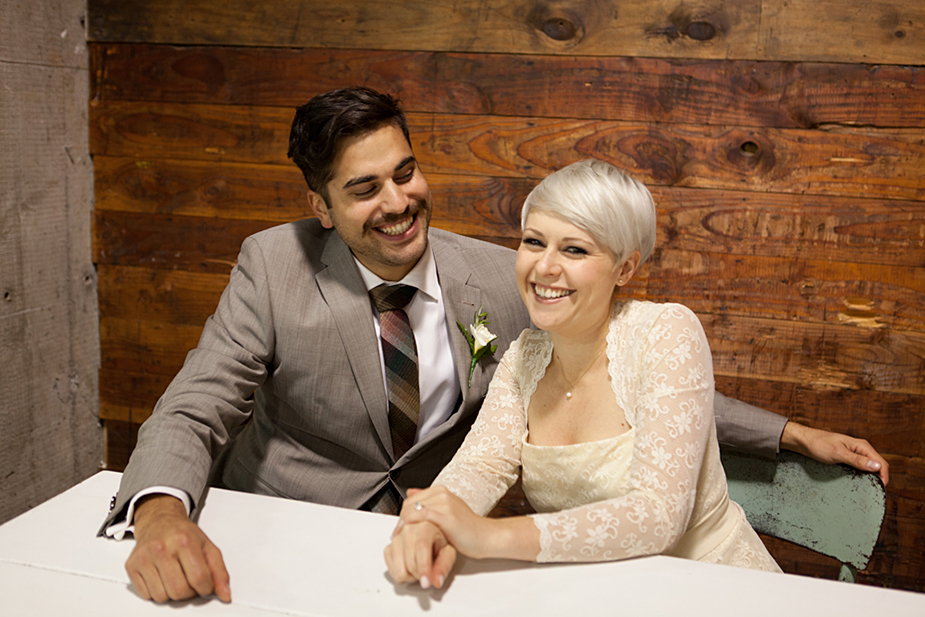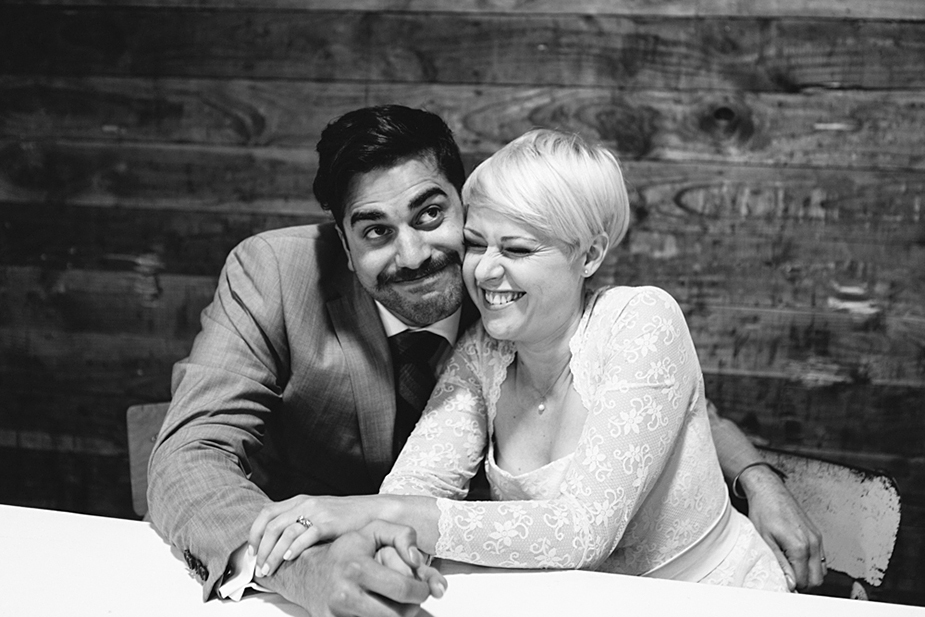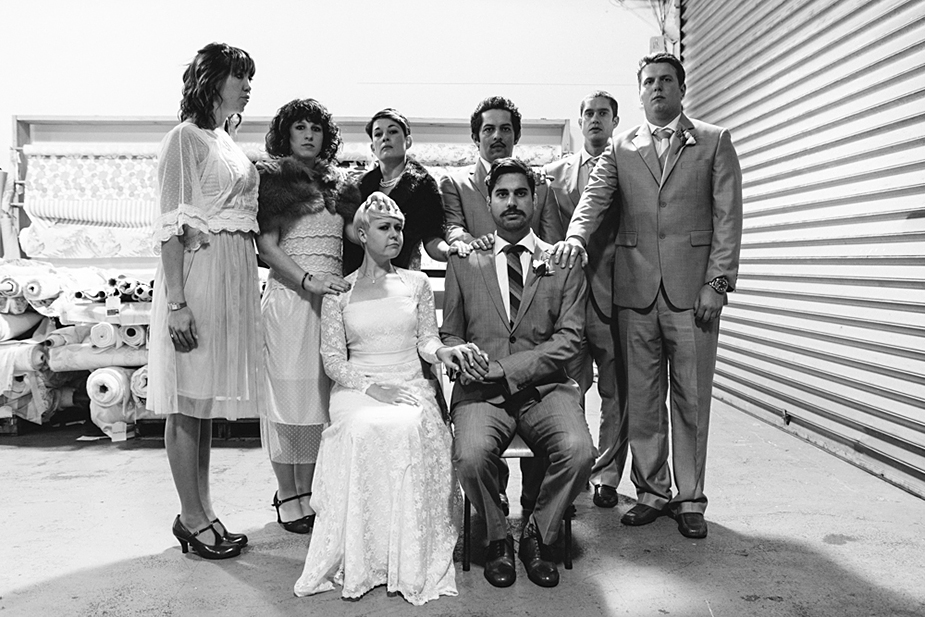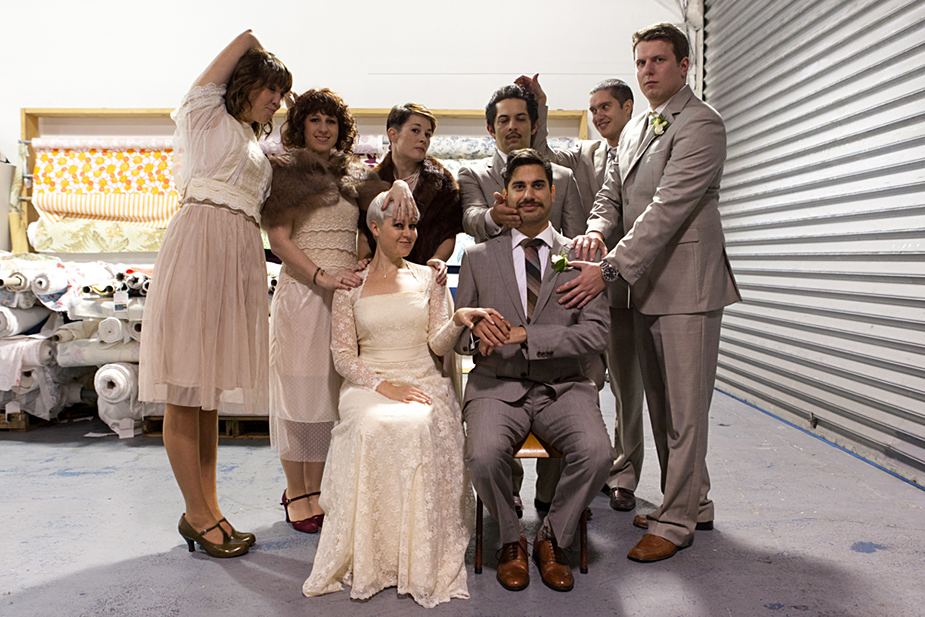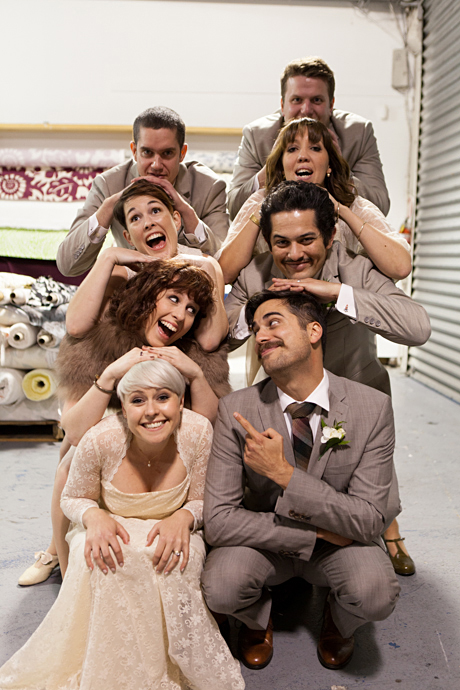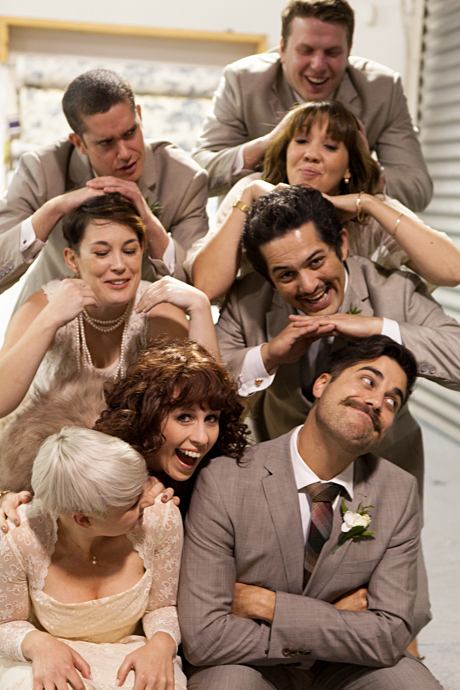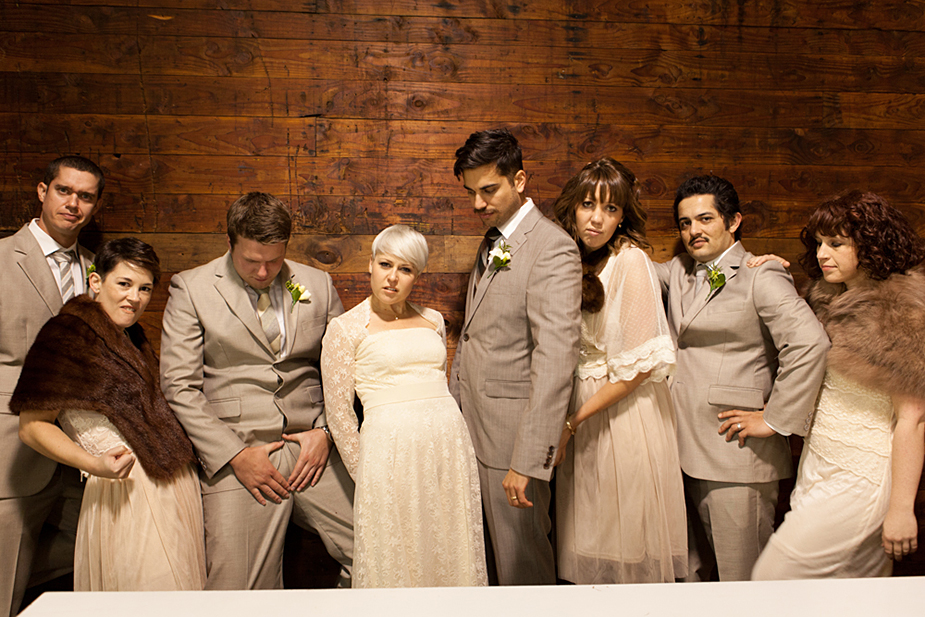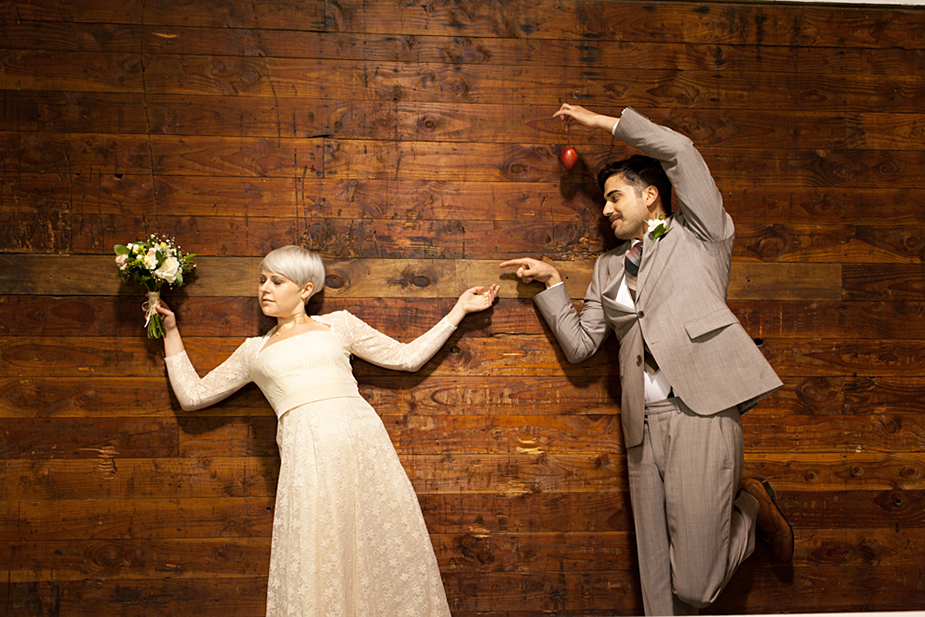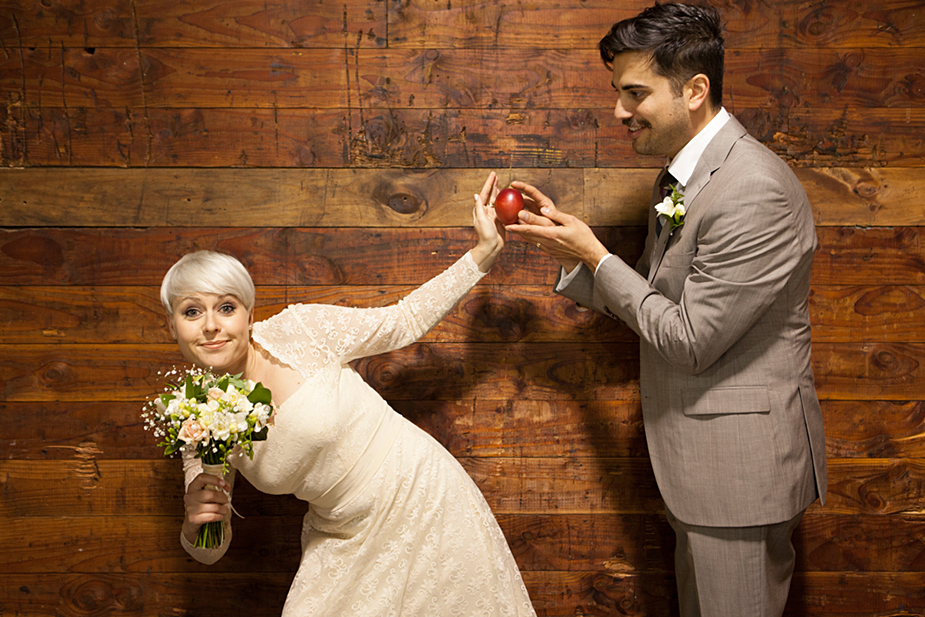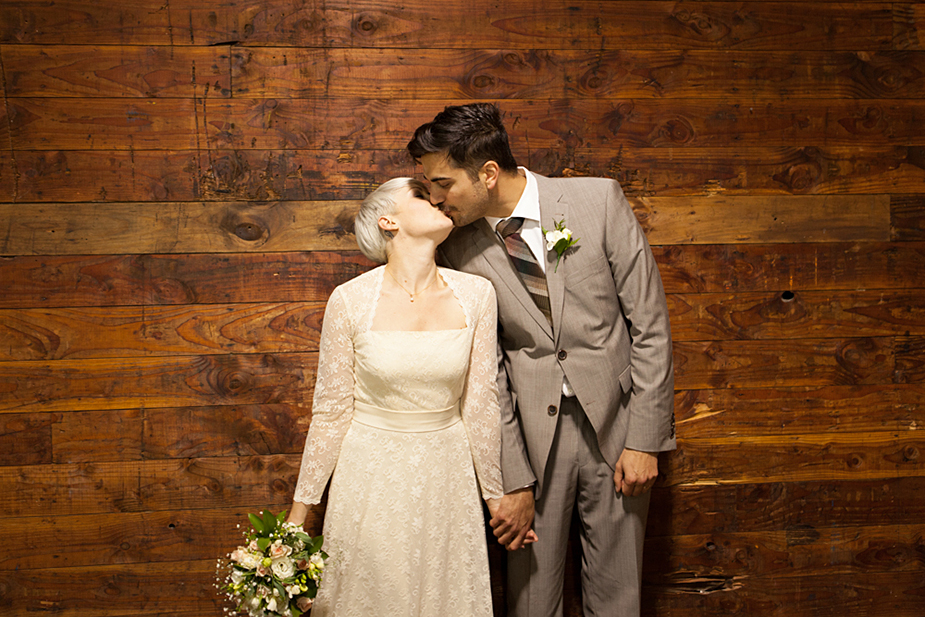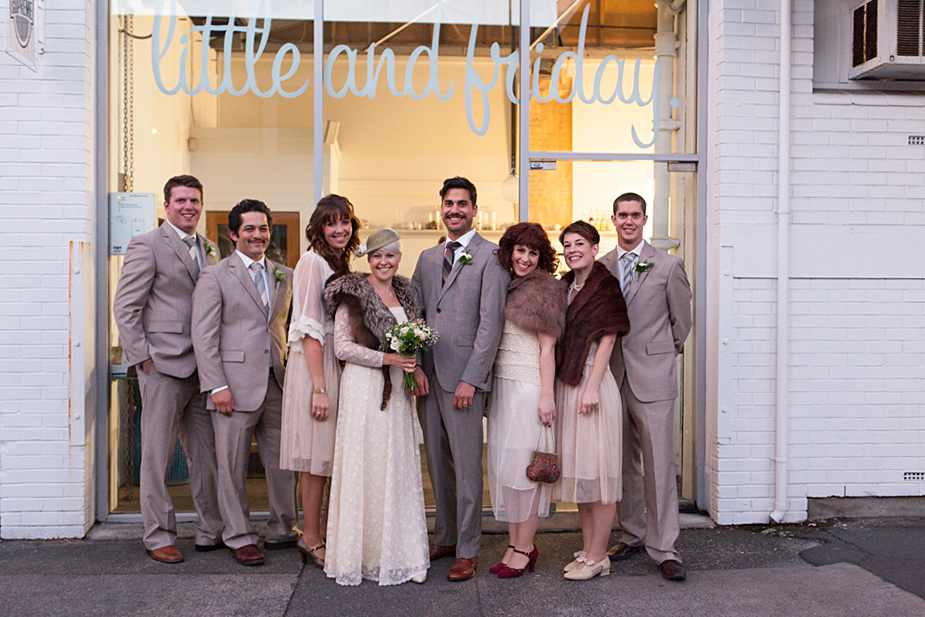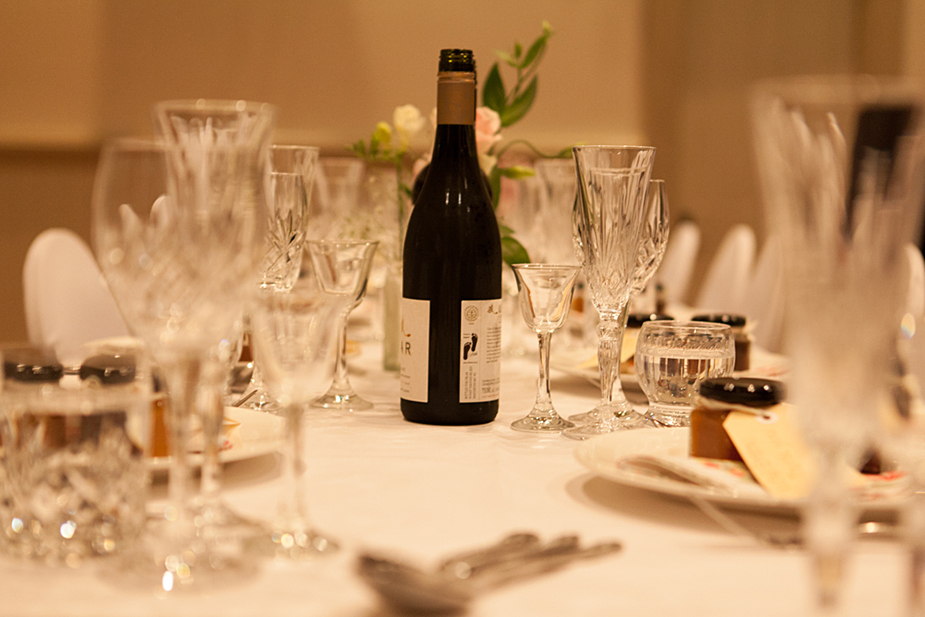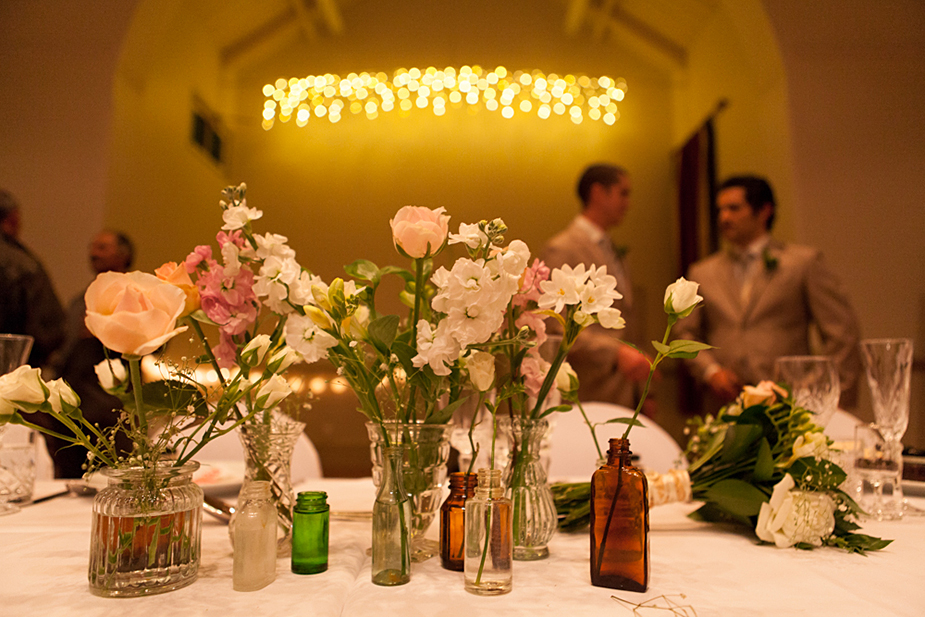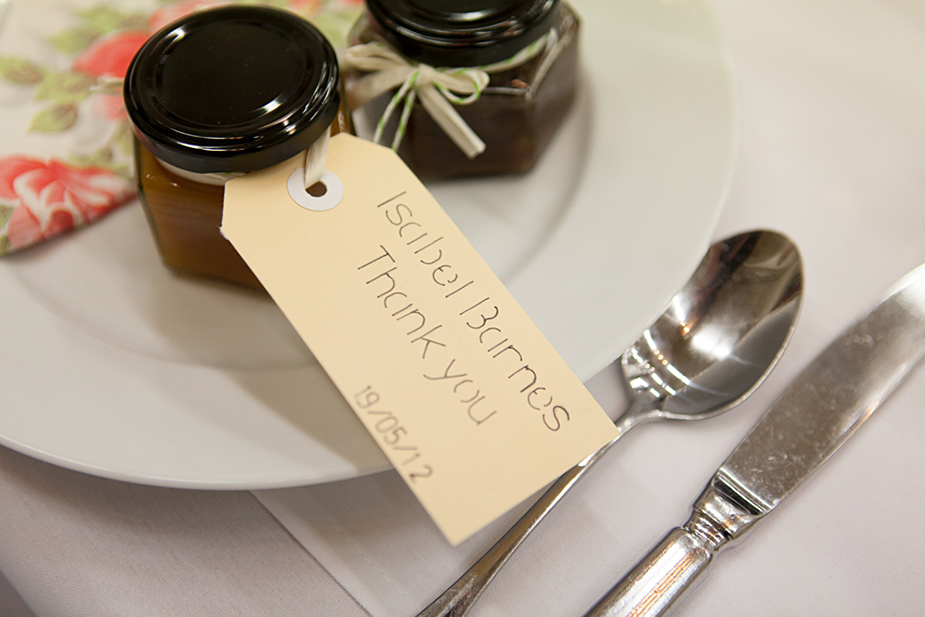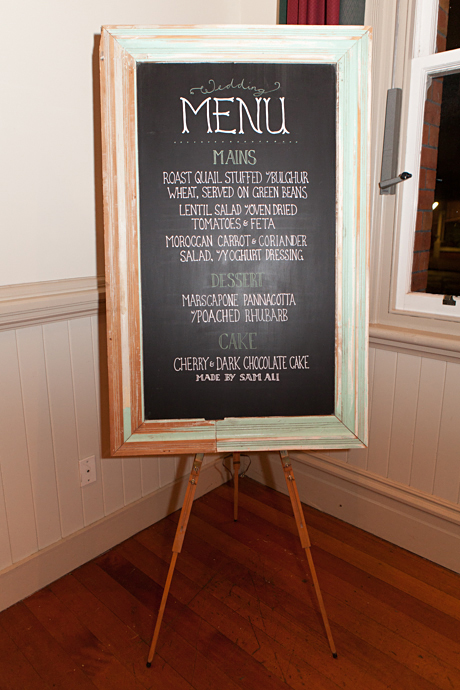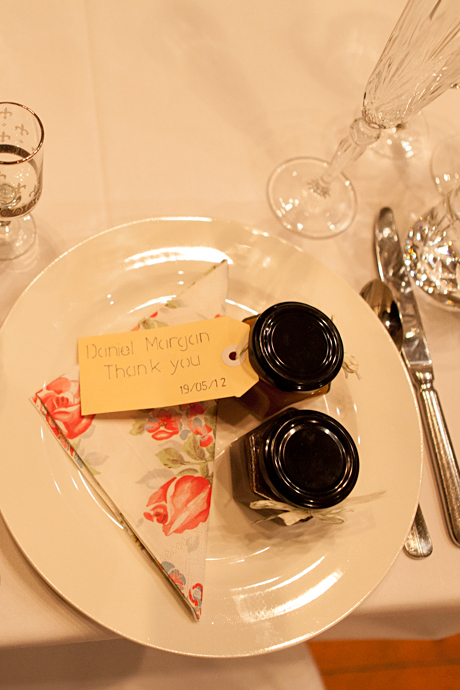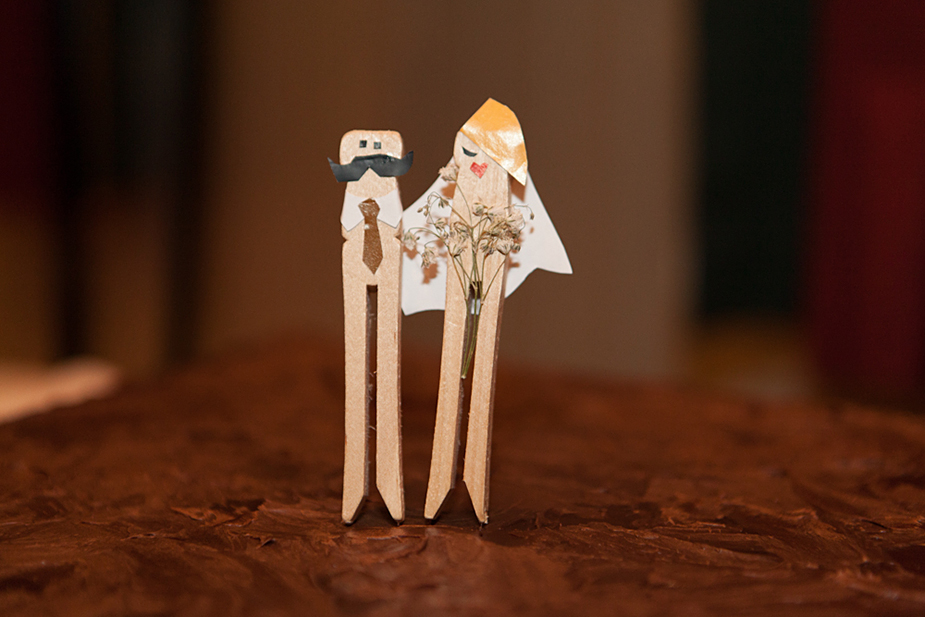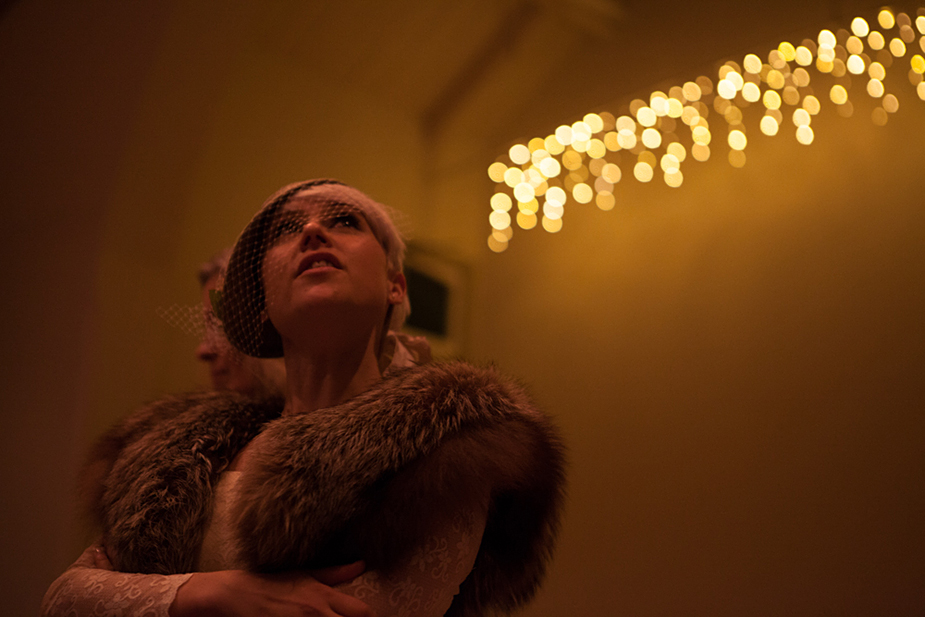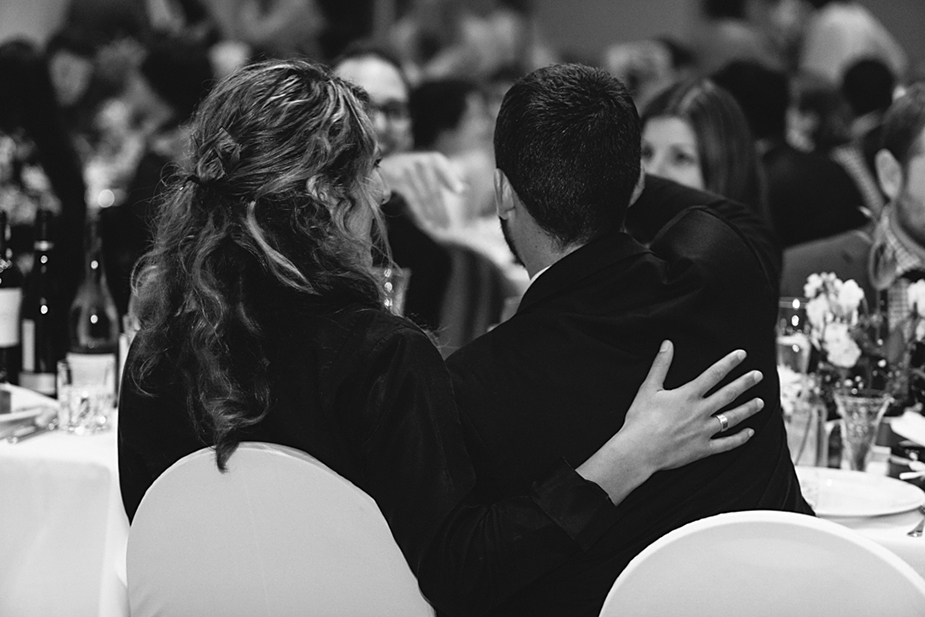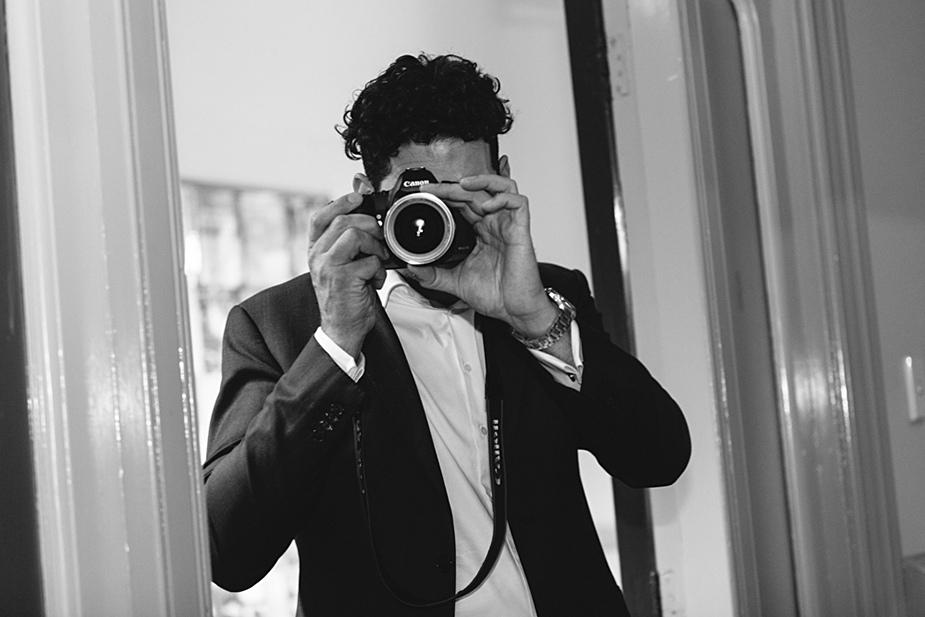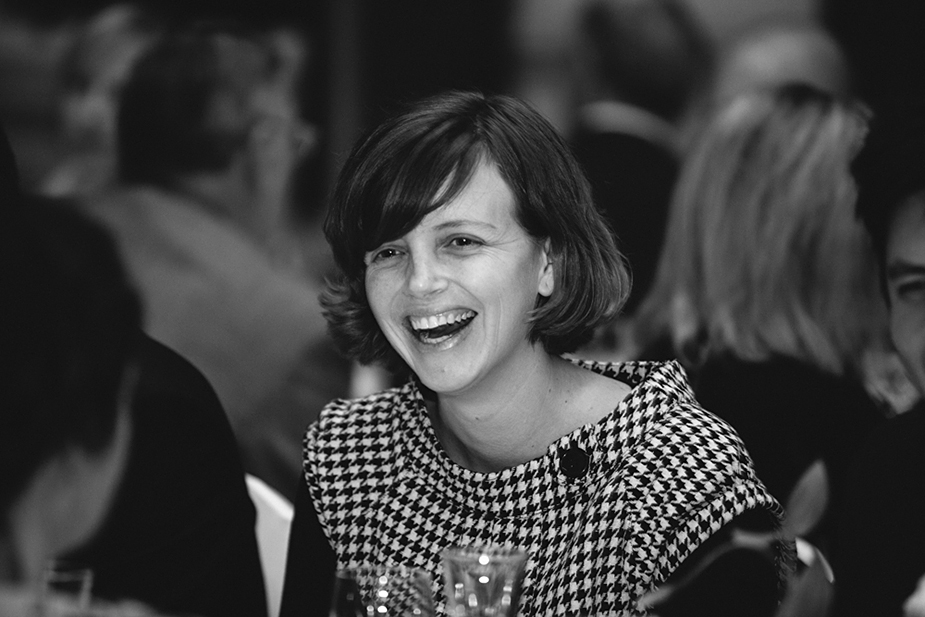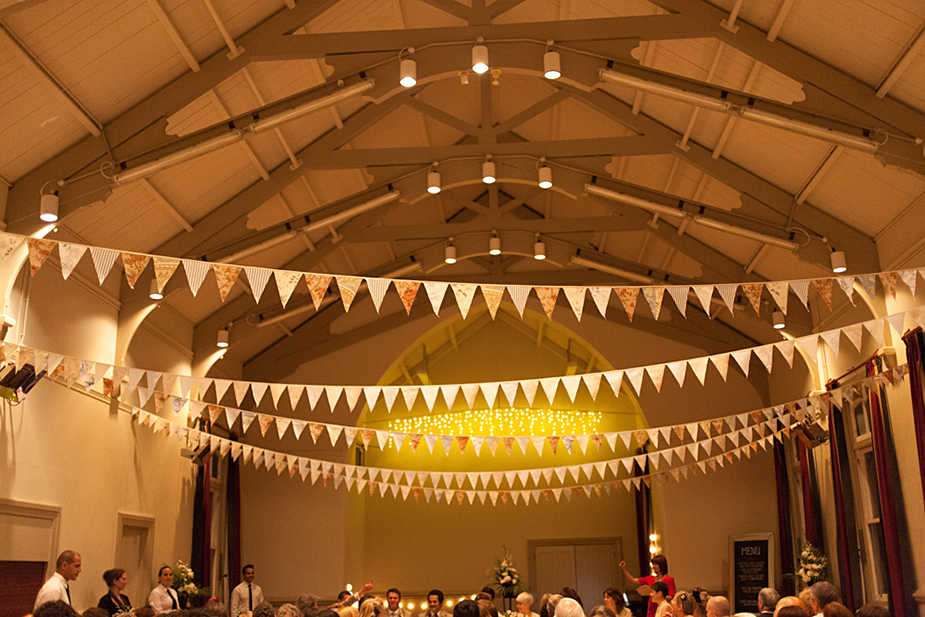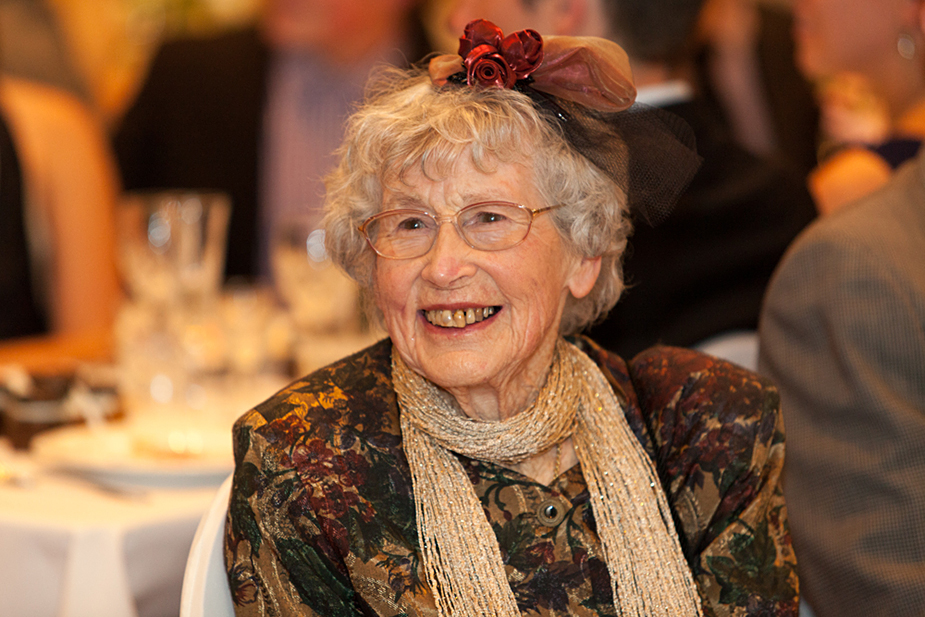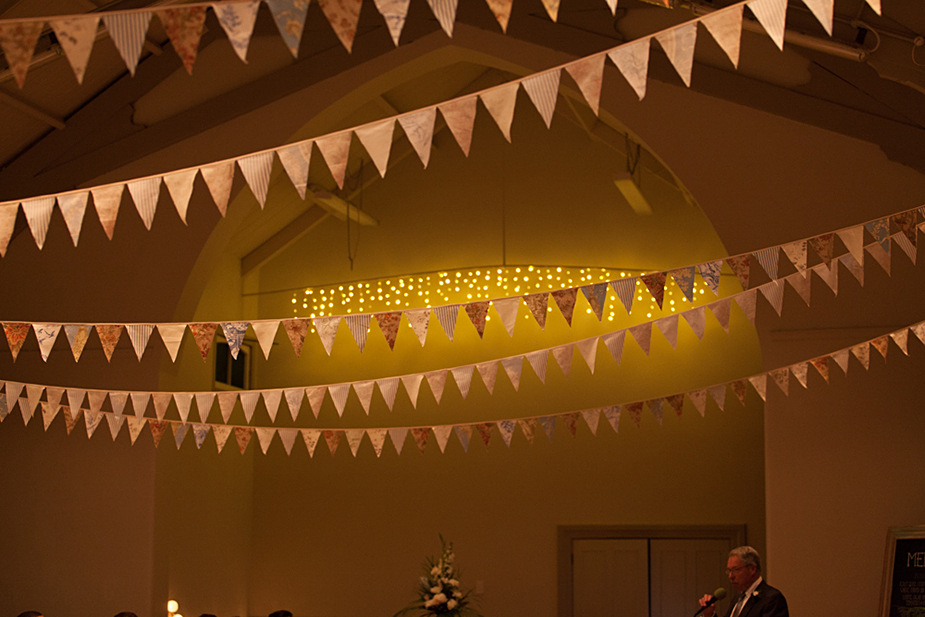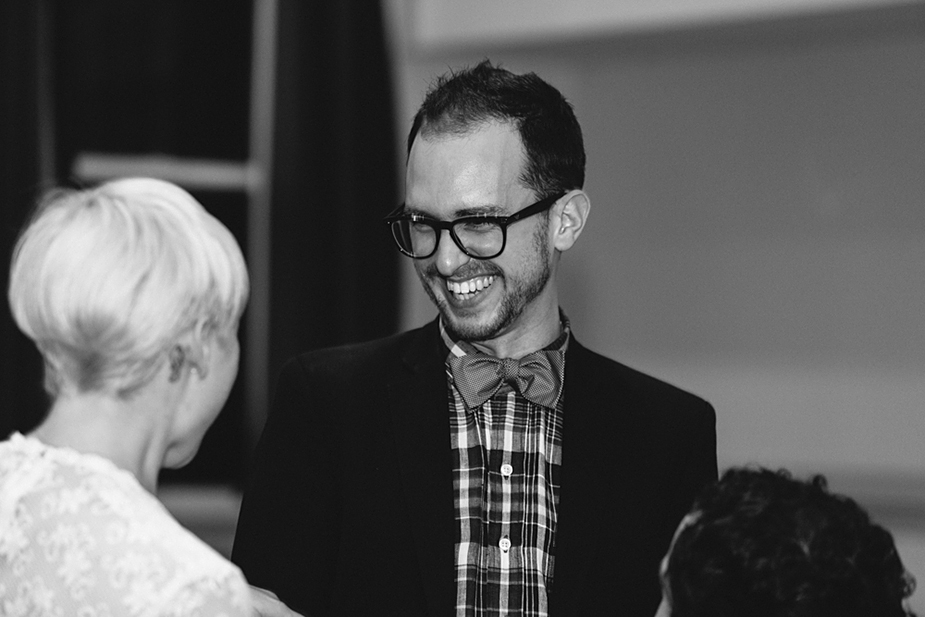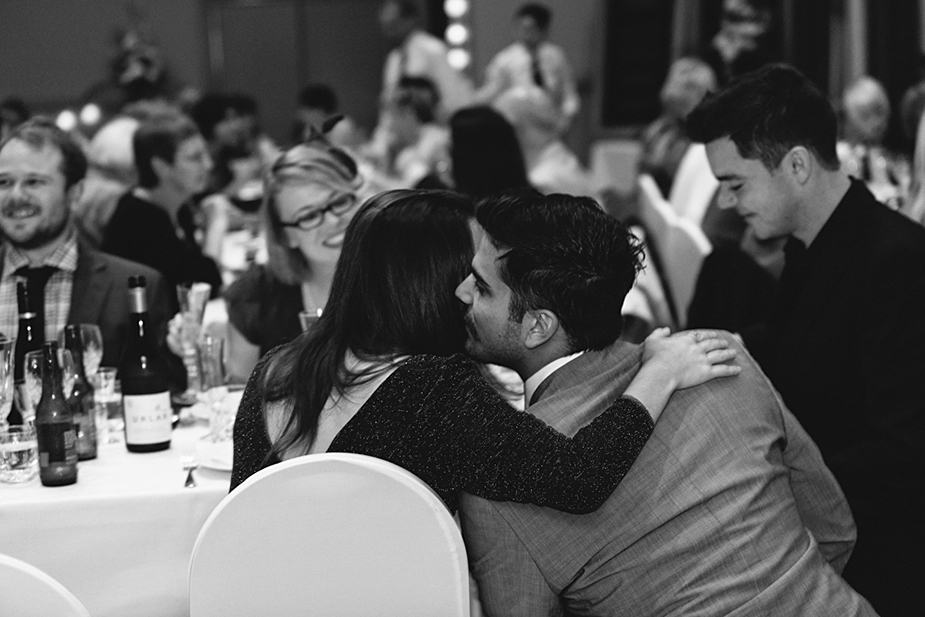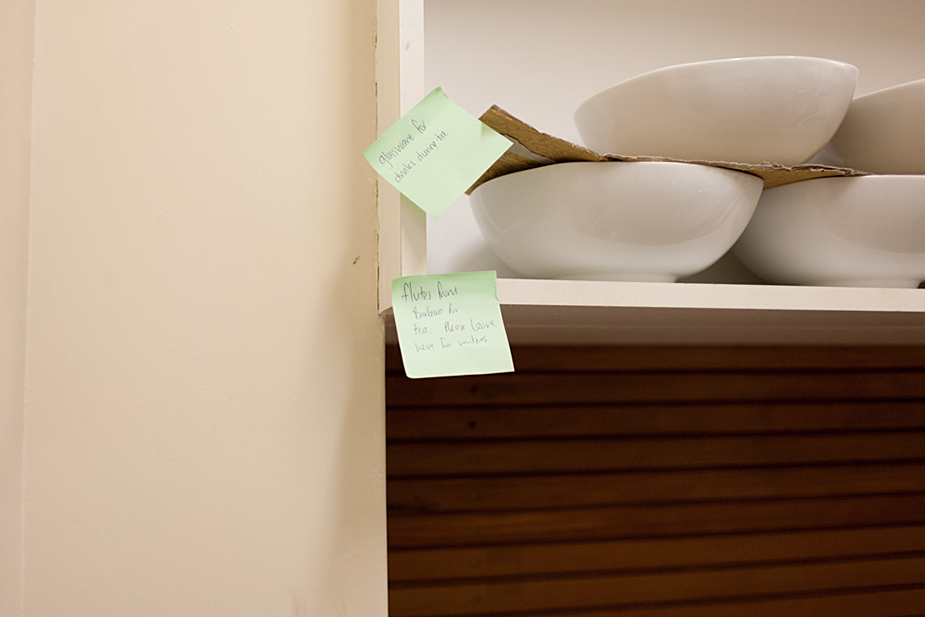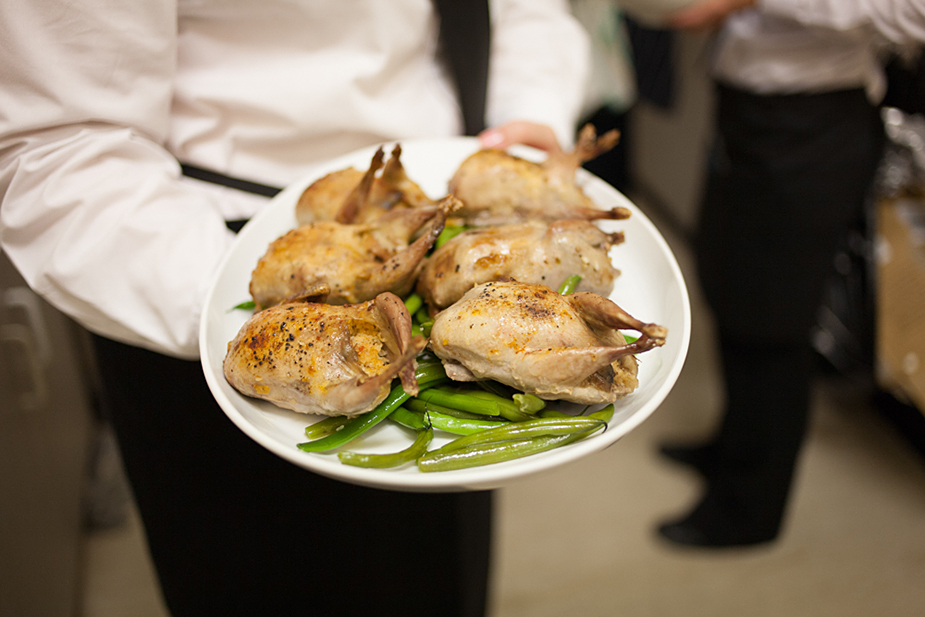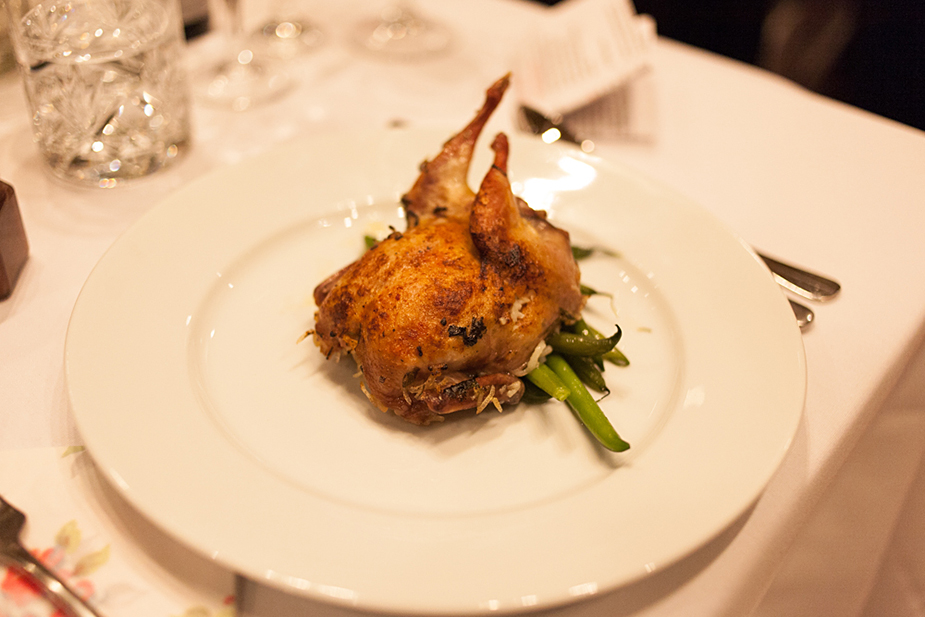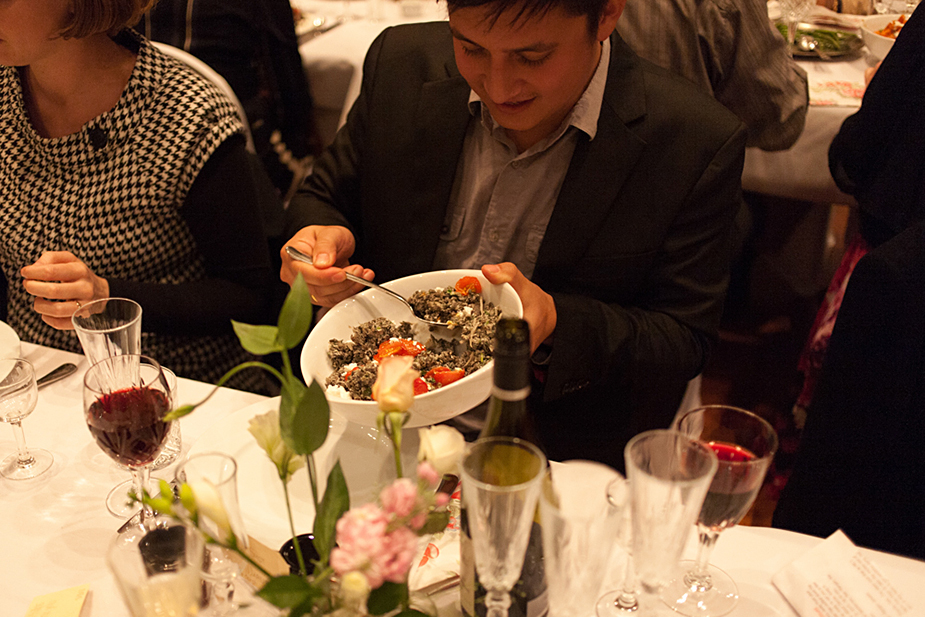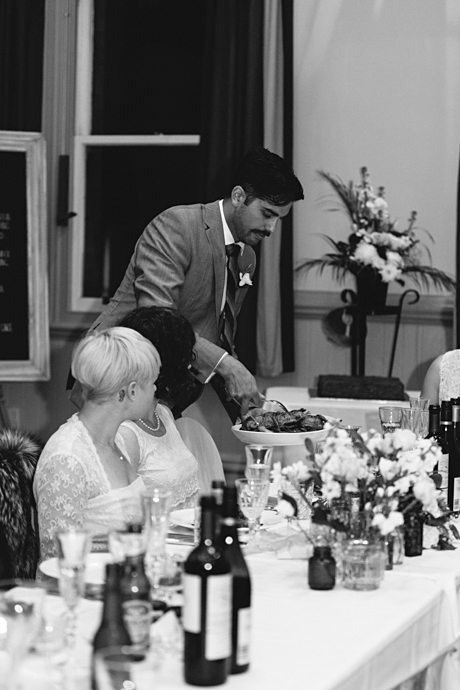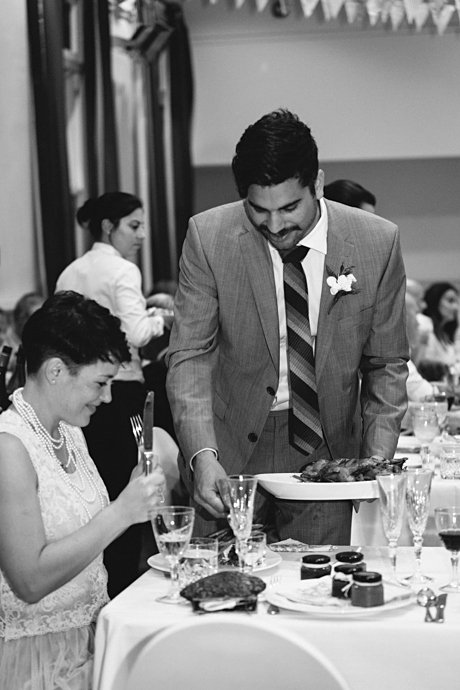 Flowers: Rebecca did them herself
Venue: Parnell Jubilee Hall
Food: By Dariush (Quail with Middle Eastern salads)
Cake: Sam Ali (Groomsman and also Chef at their restaurant, Cazador)
Service: Supremmo Hospitality
Got Ready At: Hotel De Brett (& finished up with cocktails in their bar later on)
Makeup: Done at Mecca Cosmetica
Hair: Stephen Marr
Dress: Rebecca's Mums
Groom: Dariush wore a suit he got in London
Afternoon Tea & Photos: Little & Friday, Newmarket
Tags:
afternoon tea wedding
,
bunting flag wedding
,
crystal glasses wedding
,
emily raftery
,
emily raftery photography
,
emily raftery wedding photography
,
fox stole
,
fun wedding photos
,
fur stole wedding
,
hotel de brett
,
hotel de brett wedding
,
jubilee hall parnell
,
lace bridesmaid dresses
,
lace wedding dress
,
little and friday
,
parnell wedding
,
vintage wedding
,
vintage wedding shoes
,
wedding photography auckland
,
wedding photography nz